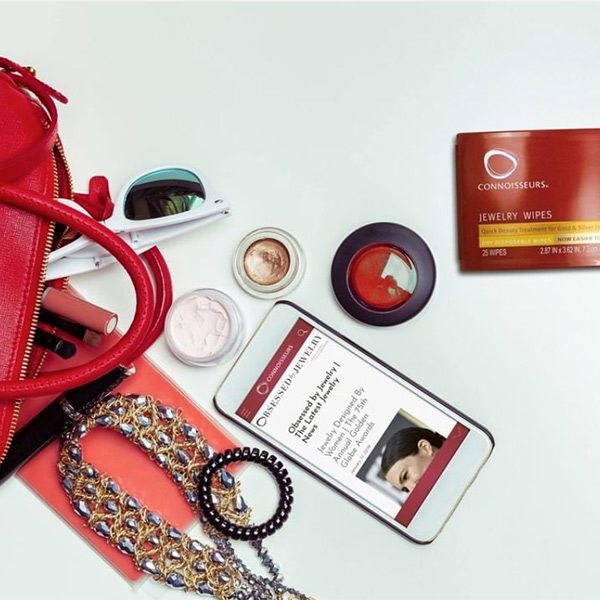 3 Summer 2019 Jewelry Trends That Will Stand the Test of Time
The first day of summer is officially June 21, but I'm not waiting another minute to start a new season of jewelry shopping, are you? Here are three sizzling summer 2019 jewelry trends to invest in now…and enjoy for years to come.
They All Sell Sea Shells, But Make Mine Gold
[one_half]
[/one_half][one_half_last]
[/one_half_last]
The secret to turning a seasonal trend into a timeless classic is to buy the very best version you can afford. While natural sea shells have a place in the summer Boho-sphere, I'm up to here on Instagram with "real" cowrie and puka shell necklaces, friendship bracelets, and drop earrings.
I like the sea shell motif well enough but I plan to invest in a gold version only. Buying a shell-shaped earring or necklace in gold will help you nail this hot summer jewelry trend and make it a permanent part of your must-have jewelry collection.
Ironically, gold shell jewelry is more real to me than the real thing!
Sexy Ankle Bracelets, AKA Anklets
[one_half]
[/one_half][one_half_last]
[/one_half_last]
Here's another Summer 2019 jewelry trend, this time a throwback to the '90s. As we celebrate the 21st anniversary of Sex and the City, Carrie Bradshaw-style anklets are shining brightly on all the best ankles…often in multiples.
OBJ spotted this trend returning when Karl Lagerfeld showed pearl ankle bracelets at his Spring/Summer '17 Haute Couture collection for Chanel. Now it looks like anklets are here to stay.
This season I'm obsessed with with heavier chain link anklets, not to mention those with charms or coins, combining two trends in one. Click here to see a related article about chainlink jewelry.
A Preppy, Personalized Signet Ring
[one_third]
[/one_third][one_third]
[/one_third][one_third_last]
[/one_third_last]
Pinky swear you'll buy a signet ring this season. Signet rings are all about heritage and personalization… a jewelry style associated with the preppy set and the royal family (thus, our current infatuation).
In case you're wondering, signet rings don't have to be worn on the little finger. Click here to learn about what signet rings mean and how to wear them.
Then head to DavidYurman.com to see how you can customize a gold or silver signet ring when you order. Yurman's new online engraving tools allow customers to create personalized signet rings and pendants, with engraved initials or symbols—including emojis.
OBJ Tip: Layer Your Jewelry Cleaners
[one_half]
[/one_half][one_half_last]
[/one_half_last]
I recently discovered my college signet ring in an old jewelry box. I cleaned it up and stacked it with a plain gold band on my right-hand ring finger… it looks terrific.
My ring is 14K gold with a black onyx crest, so I used Connoisseurs Delicate Jewelry Cleaner to give it a nice polish.
To keep it sparkling on the go, I'll stow a compact of Connoisseurs Jewelry Wipes in my car's glove compartment, and in my tote bag.
We all love to layer our favorite jewelry, right? Remember to layer your favorite jewelry cleaners too!