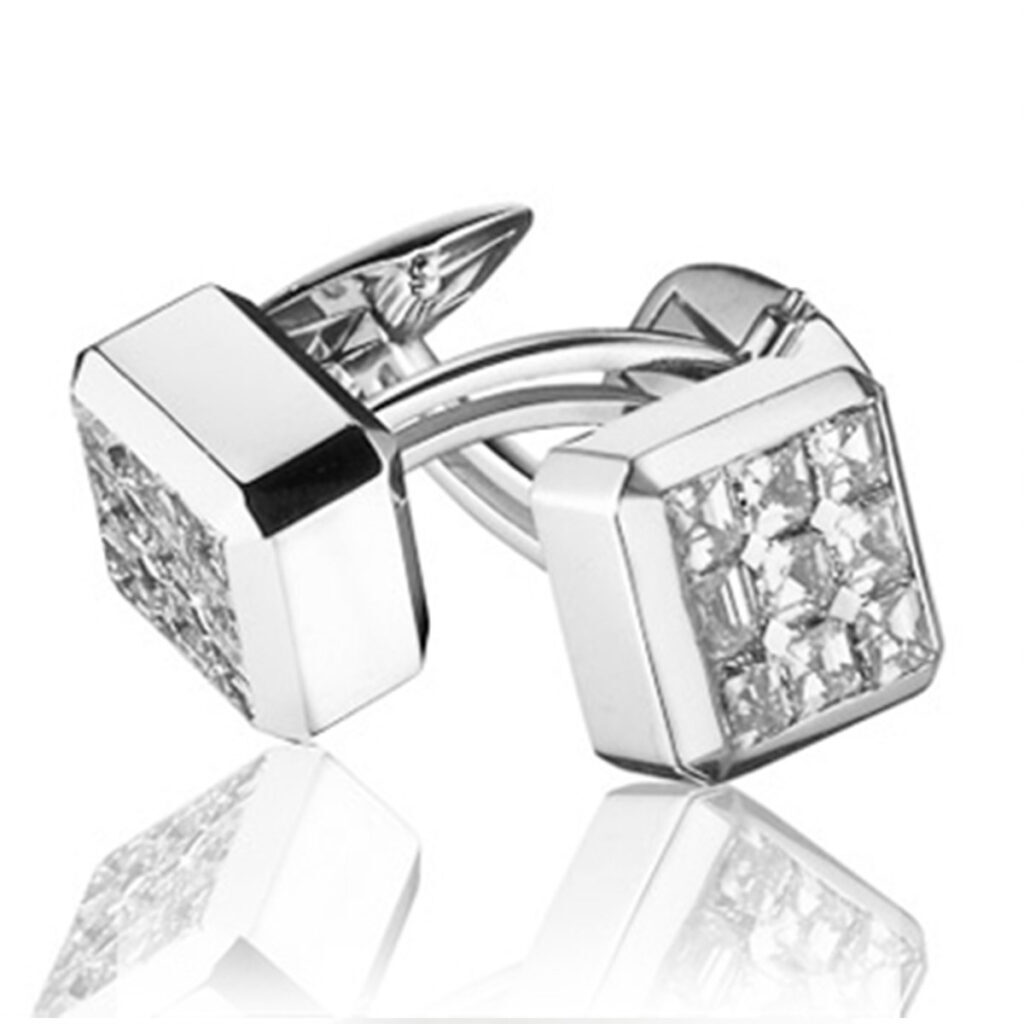 The Best

White Gold

Jewelry Cleaner
Gold jewelry never goes out of style. To keep it shiny and sparkling like new, it's important to use the correct types of gold jewelry cleansers. The three most popular types of gold are white, rose, and yellow. What gives gold these different colors depends on the metals used in the alloy mixture.
Additionally, gold comes in various karats, which are used to measure the purity of the alloy to gold ratio. 24 karat gold is the most pure form. Gold also comes in 10 karat, 14 karat, and 18 karat. You might find markings on your gold jewelry telling you how many karats it contains. Color or karats do not impact the type of gold cleanser used on your jewelry.
Gold jewelry is also sometimes plated or filled. You can clean plated or filled gold jewelry with the same methods used to clean gold jewelry.
For all types of gold jewelry, we recommend Connoisseurs Dazzle Drops Advanced Jewelry Cleaner. With this non-toxic cleanser, you can utilize a fresh solution every time you clean for the most effective results. You can also try Connoisseurs Fine Jewelry Cleaner in the familiar red jar.
Dry cleaning options include Connoisseurs UltraSoft® Gold Jewelry Polishing Cloths, which are an elegant and effective way to polish gold to a high shine and Connoisseurs Jewelry Wipes, which are disposable and perfect for travel use or on-the-go touch-ups to keep gold jewelry sparkling.
Physical Description

Same as yellow gold but the alloy has a greater amount of white metals. Usually plated with rhodium to make it whiter, may eventually wear to a warmer color. Does not tarnish.
Markings

10kt, 10K, 416, 417 = 10kt gold
(41.7% pure gold)
14kt, 14K, 585 = 14kt gold
(58.5% pure gold)
18K, 750, 18kt = 18kt gold
(75% pure gold)