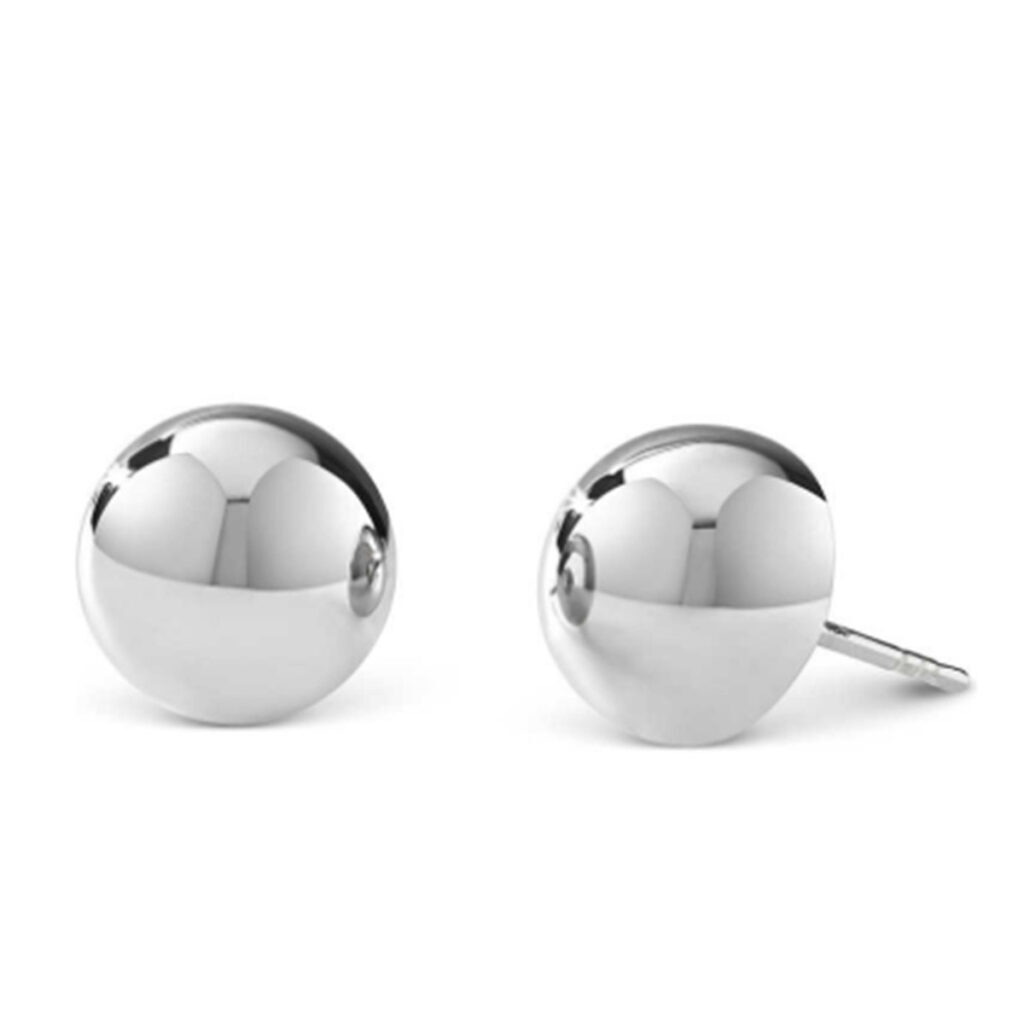 The Best

Silver

Jewelry Cleaner
Silver jewelry, especially sterling silver jewelry, is more popular today than it has ever been. It's durable, versatile, and possesses a "cool" vibe that makes it ideal for today's modern women — and men. Silver jewelry has its own unique maintenance needs, especially since tarnish builds up over time. What is the best way to clean sterling silver jewelry and other silver jewelry? Here are our top three recommendations:
Connoisseurs Silver Jewelry Cleaner in our Classic Red jar is a liquid dip formulated to safely clean and remove tarnish from sterling silver jewelry such as bracelets, chains, rings, earrings and other jewelry items that are not embellished with stones or painted/antique pieces.
Dazzle Drops Silver Jewelry Cleaner is a new product for cleaning sterling silver jewelry that is also suitable for silver plate, antiqued, or silver with gemstones. It is specially formulated to clean, polish, and protect jewelry by leaving an anti-tarnish shield. This fresh formula is non toxic.
A Dry Jewelry Cleaning Technique
For a liquid-free way to clean and polish your silver jewelry, try our convenient and portable Connoisseurs UltraSoft® Jewelry Polishing Cloth or our Dry Disposable Jewelry Wipes. They work on less intricate silver jewelry items (including watches) whether sterling silver or silver plate. An exclusive formula embedded in the cloth, removes tarnish and protects against tarnish while renewing silver's unique luster.
Connoisseurs Tip: Try tucking a Connoisseurs UltraSoft® Jewelry Polishing Cloth in your cosmetics or travel bag for jewelry cleaning on the go. Many women we know keep one in their Jewelry Organizers.
Physical Description

Tarnishes easily.
Very popular set with Turquoise
Or semi precious stones.
May be Oxidized or Antiqued