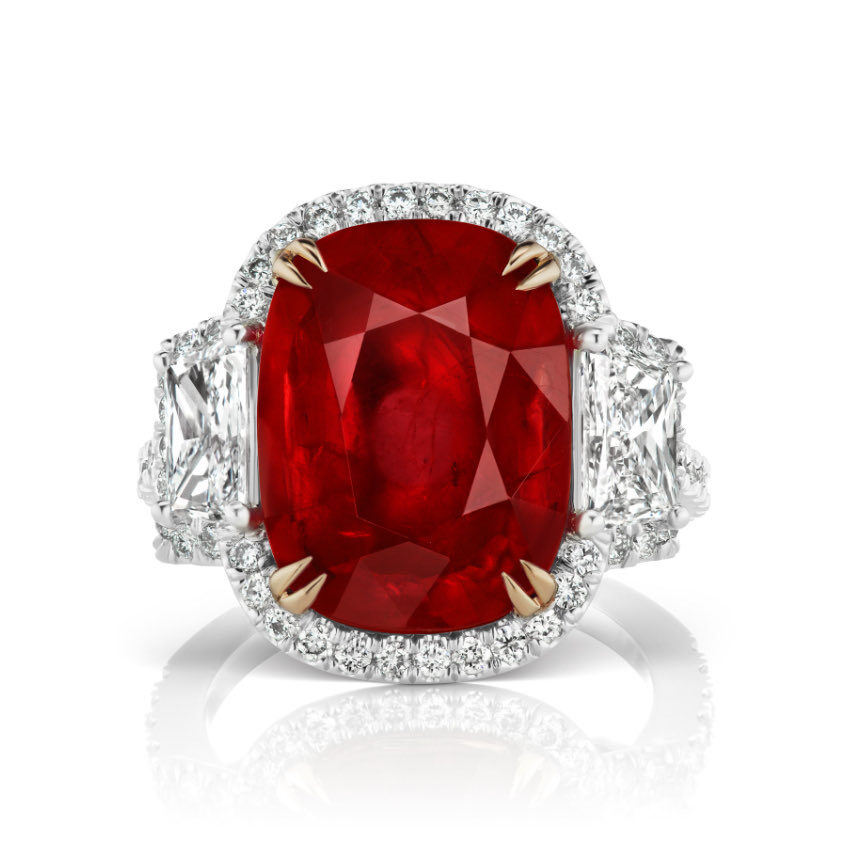 The Best

Ruby

Jewelry Cleaner
Rubies are the birthstone for the month of July. A ruby scores a 9 out of 10 on the Mohs Scale of Mineral Hardness, which means it is a strong stone. Although this durable stone easily stands up to the rigors of everyday wear, a ruby, like any other gemstone, can chip and crack due to a blunt impact.
It's a good idea to remove your ruby jewelry before doing any household chores or other tasks. It's also wise to remove your rubies before applying lotions, hair products or perfumes to ensure less buildup on the ruby's surface, which can dull and cloud the stone's appearance.
The best way to clean a ruby that is set in gold or platinum is to use Connoisseurs Dazzle Drops Advanced Jewelry Cleaner. With this non-toxic cleanser, you can utilize a fresh solution every time you clean for the most effective results. You can also try Connoisseurs Fine Jewelry Cleaner in the familiar red jar.
If your ruby jewelry is set in silver, use Connoisseurs Dazzle Drops Silver Jewelry Cleansing Crème. This solution cleans and removes tarnish from silver and is safe to use on all gemstones.
Connoisseurs Diamond Dazzle Stik is another good choice to clean rubies, as it is also formulated to be safe on precious gems.

Physical Description

Real rubies glow with a deep, vivid, almost "stoplight" red. Only a diamond can scratch a ruby. Consult with a Professional to confirm if you have a real ruby.