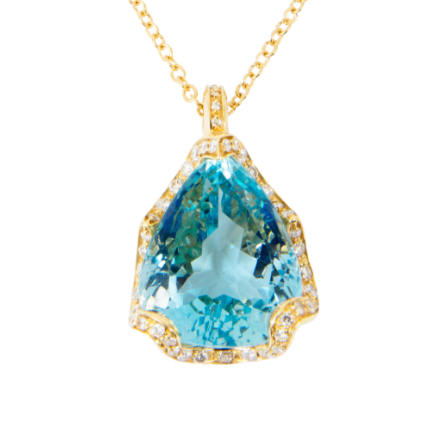 The Best

Aquamarine

Jewelry Cleaner
Aquamarine, the birthstone for the month of March, is a member of the beryl family, and, as such, it is a cousin of the emerald. Aquamarine scores a 7.5 to 8 out of 10 on the Mohs Scale of Mineral Hardness, which means it is a strong stone. However, it can still be scratched or chipped, so it's essential to be gentle during the cleaning process. You should remove aquamarine jewelry when cleaning, gardening, or going to the gym.
The best way to clean aquamarine that is set in gold or platinum is to use Connoisseurs Dazzle Drops Advanced Jewelry Cleaner. With this non-toxic cleanser, you can utilize a fresh solution every time you clean for the most effective results. You can also try Connoisseurs Fine Jewelry Cleaner in the familiar red jar.
If your aquamarine jewelry is set in silver, use Connoisseurs Dazzle Drops Silver Jewelry Cleansing Crème. This solution cleans and removes tarnish from silver and is safe to use on all gemstones.
Want to learn more? Visit our blog, Obsessed by Jewelry, for articles about new and vintage aquamarine jewels.

Color Range
Blue to green-blue