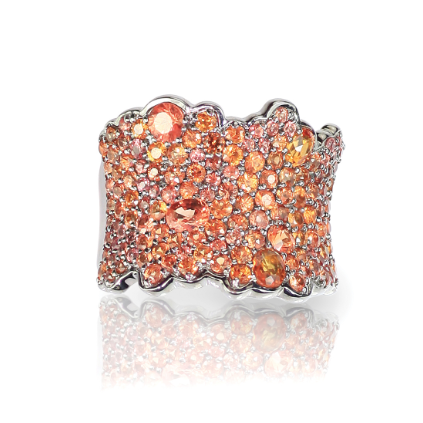 The Best

Citrine

Jewelry Cleaner
Citrine is a beautiful gemstone often mistaken for yellow or golden Topaz.  Part of the quartz family the citrine ranges in colors from honey yellow to Madeira-red.  
The best way to clean a citrine is to use Connoisseurs Fine or Delicate Jewelry Cleaner.  First, put the stopper in the sink. Place jewelry in dip tray to immerse the jewelry in jar of cleaner for 30 seconds. Use the dip tray to remove the jewelry and brush it gently. Use the specialized brush to get between prongs and under the setting to remove any buildup that prevents the stone from looking its best. Then rinse the jewelry under warm water and dry with a lint free cloth.
Also try our Dazzle Drops Advanced Jewelry Cleaner for a fresh solution every time. 
If your Citrine Jewelry is set in silver, use our Dazzle Drops Silver Cleansing Crème.

Physical Description

One of the cleanest gemstones available.
Color Range
Color range Yellow, Orange, Brown.