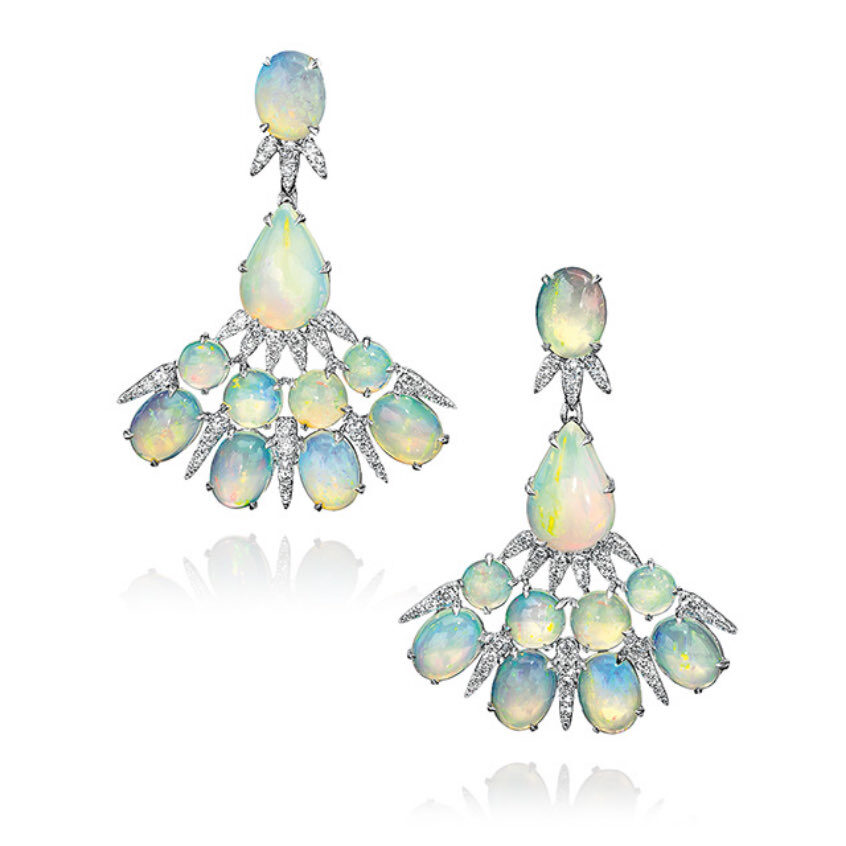 The Best

Opal

Jewelry Cleaner
Opal is the birthstone of October and is a soft, delicate gemstone which scores in the 5.5 to 6.0 out of 10 on the Mohs Hardness Scale of Hardness. Therefore, special care should be taken against sharp blows and scratches when wearing opal jewelry.
There are many different types of opals; they vary in appearance depending on the colors they exhibit. The most common opal is the light or white opal, while the rarest and most expensive is the black opal, which displays a brilliant "play of color" or "fire."
Always remove your opals before doing household chores or other physical tasks where they might be knocked or exposed to chemicals. Also, it's a good rule of thumb to apply lotions, hair products and perfumes before putting on your opal jewelry, or any good jewelry, for that matter.
When it comes to cleaning your opals, color has no bearing on cleaning methods. Let's take a look at how to clean an opal, depending on its jewelry setting.
The best way to clean an opal is to use Connoisseurs Dazzle Drops Advanced Jewelry Cleaner. With this non-toxic cleanser, you can utilize a fresh solution every time you clean for the most effective results. You can also try Connoisseurs Fine Jewelry Cleaner in the familiar red jar.
Connoisseurs Tip: If your opal ring or jewelry has prongs, we recommend using either dip-style cleaner by following the instructions on the package. If your jewelry doesn't have prongs to hold the opals, they could be set with glue. To protect against loosening, avoid submerging glue-set opals in cleaning solution or water.
To clean prong-less opals, first wet the brush with jewelry cleaner then carefully brush your jewelry to clean. Gently wipe with damp cloth and pat dry with a lint-free cloth.
We do not recommend the use of any ultrasonic cleaning devices on opals.However, our LaSonic Safewave or LaSonic Jewelry Bath are both deemed safe.

Color Range
Commonly having a bodycolor of white, yellow, gray, black, or brown; With a play-of-color of spectral colors of red, orange, yellow, green, blue, and violet.