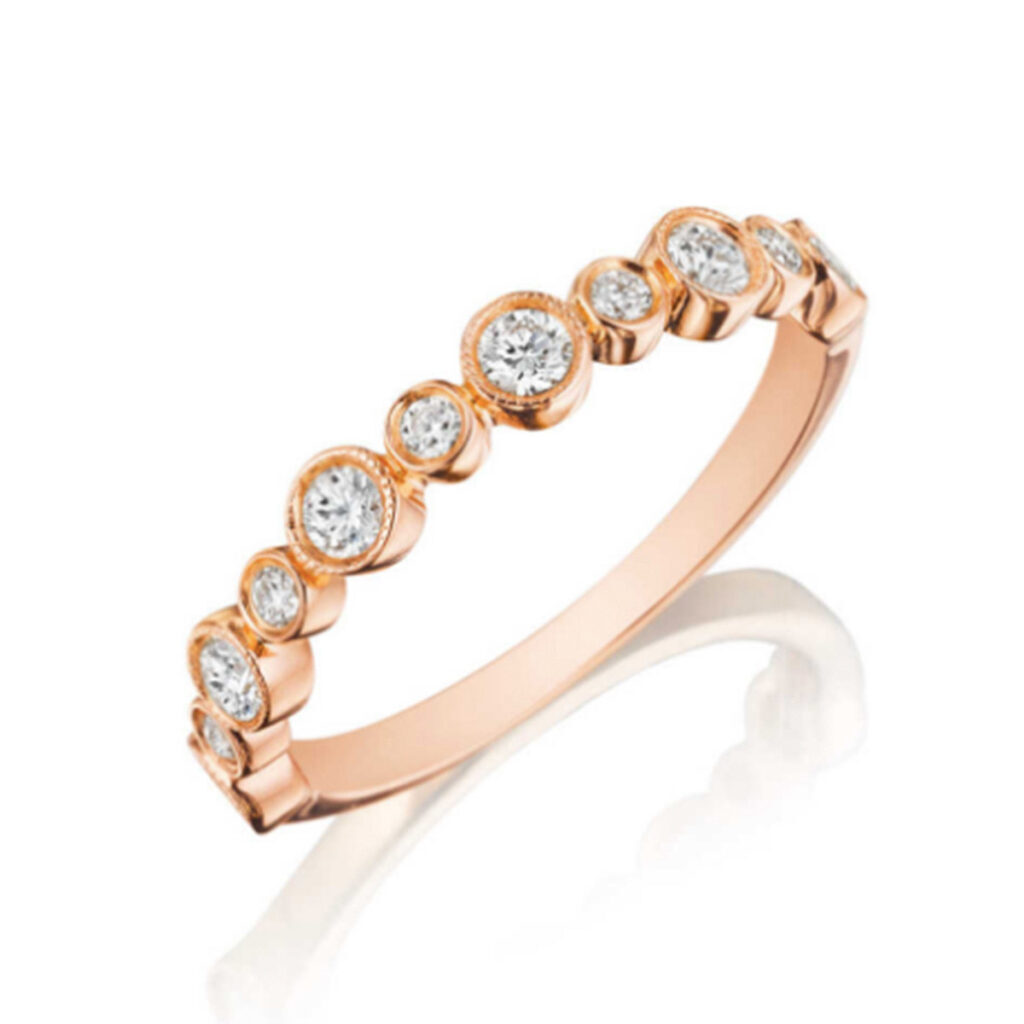 The Best

Rose Gold

Jewelry Cleaner
Smudges from fingerprints, as well as dust, oils, grease, and dirt can build up and dull gold jewelry's shine. To keep your staple gold pieces from looking dull, you'll need to clean them weekly. The best way to clean rose gold, like yellow or white gold is to use the classic red jar, Connoisseurs Fine Jewelry Cleaner. If you want a fresh solution every time you clean, use Dazzle Drops Advanced Jewelry Cleaner. For a dry polishing method use Connoisseurs Gold Jewelry Polishing Cloth or Jewelry Wipes to make your gold jewelry shine like new. 
Physical Description

Also known as pink gold or red gold in the jewelry industry, rose gold owes its blushing color to the inclusion of copper alloy. Most gold used in jewelry is mixed with other metals to achieve strength and durability, because "pure" 24-karat gold (99 percent or more gold) is too soft on its own. 
Markings

10kt, 10K, 416, 417 = 10kt gold
(41.7% pure gold)
14kt, 14K, 585 = 14kt gold
(58.5% pure gold)
18K, 750, 18kt = 18kt gold
(75% pure gold)