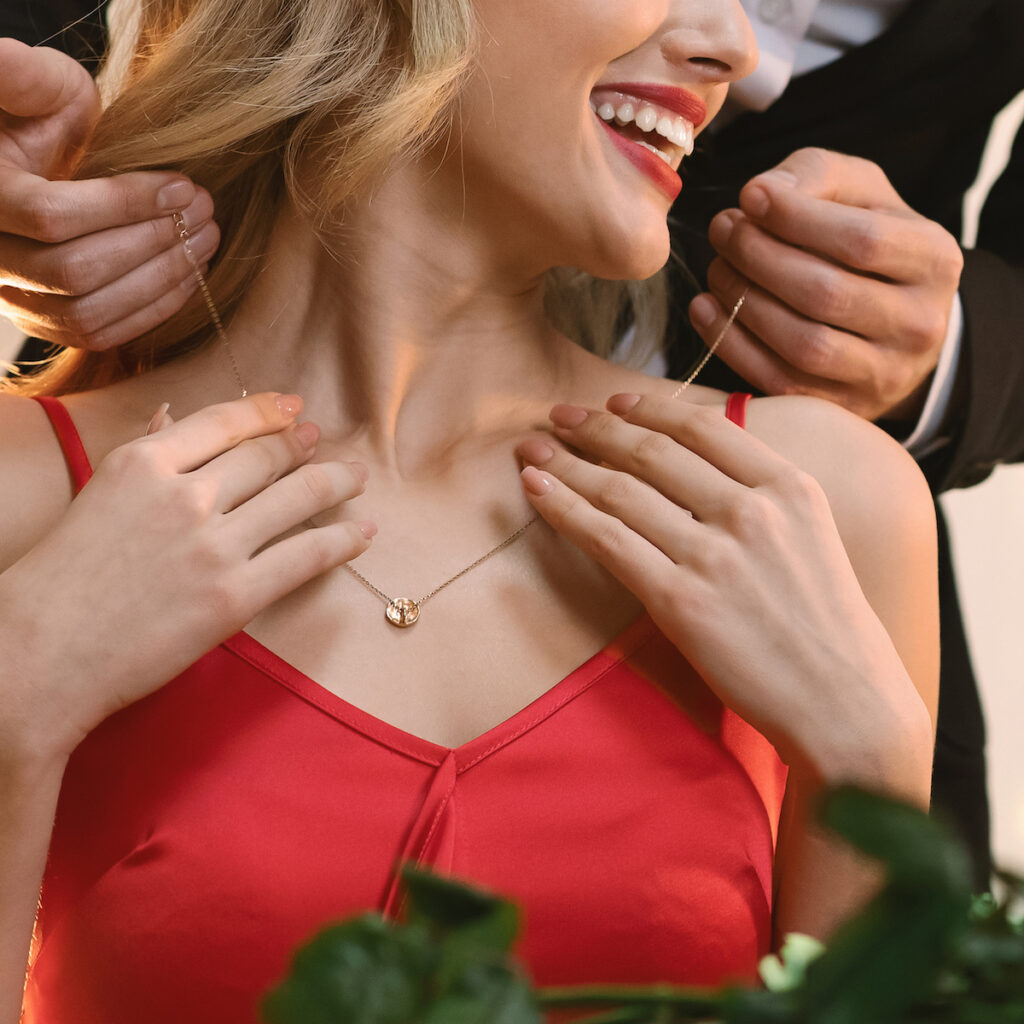 5 Tips for If You're Gifting Jewelry This Season
If you're giving jewelry this holiday season, here are important tips to keep in mind, no matter what your budget.
Jewelry can be the ultimate holiday gift—whether you're gifting something extravagant like diamond studs or more accessible like a Brighton charm stocking stuffer. From timeless classics like pearls and watches, to one-of-a-kind costume jewelry pieces, jewelry is more than the sum of its value. A gift of jewelry is meaningful because the giver must take into consideration how the recipient will wear it—again, and again, as jewelry is meant to endure. With the right care, jewelry is something that can grow more beautiful with age.
Giving jewelry makes a statement, and not just aesthetically speaking. It can signify a relationship, romantic, or otherwise. Rings are, generally speaking, gifts that are indicative of a serious romantic relationship, while lockets can be meaningful for best friends. From huggie hoops to a cameo brooch, jewelry makes the wearer feel special and adored, as all jewelry is adornment, as opposed to a more utilitarian gift.
If you're planning to buy jewelry this holiday season, here are some things to keep in mind.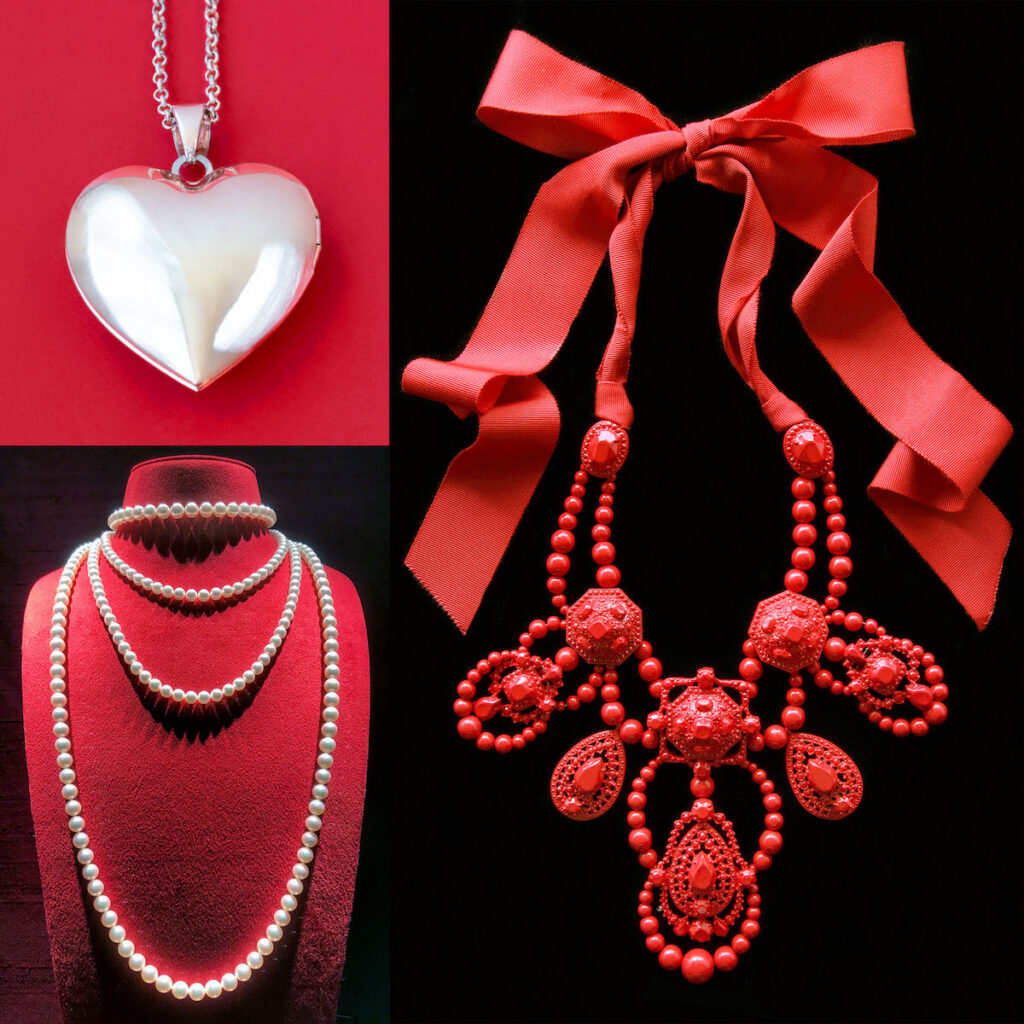 Think About Personal Style
Try to match jewelry to a personal style. For example, delicate jewelry is best suited to more demure style aesthetics, while statement pieces are meant for those with a bold style preference. Think about how the recipient feels about trends: does he or she appreciate contemporary styles or is he or she more timeless when it comes to preferences in jewelry? There's no right or wrong answer; it's all about personal choice.
Related Read: Statement Earrings Are Fall's Must-Have Accessory—But Don't Put Them On Without These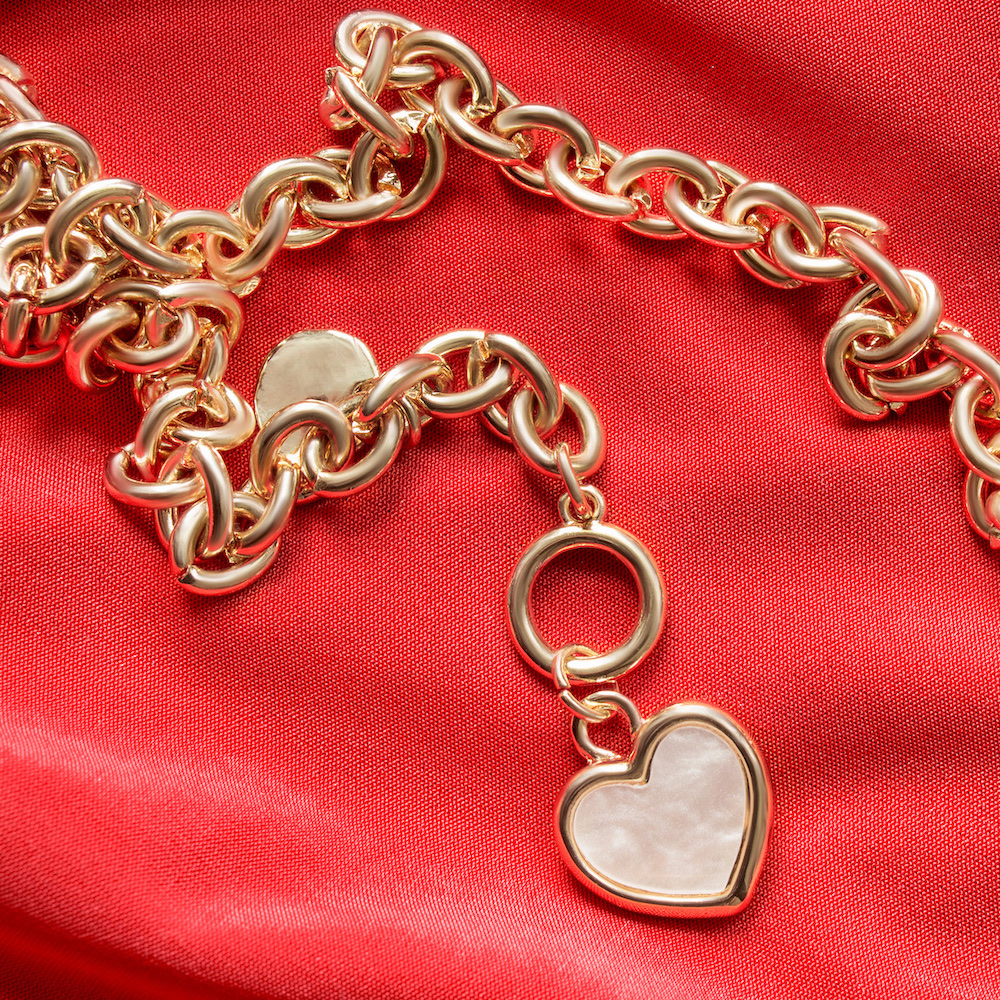 Consider the Choice of Metal
Think about the recipient's lifestyle when it comes to choosing the right type of metal. Some metals like sterling silver are built to withstand daily wear and tear, while gold has a tendency to scratch easily, depending on the karat.
Related Read: Check out What's My Metal? our ultimate metal guide for information on how to tell the differences between metal types, and to determine the best metal for your jewelry.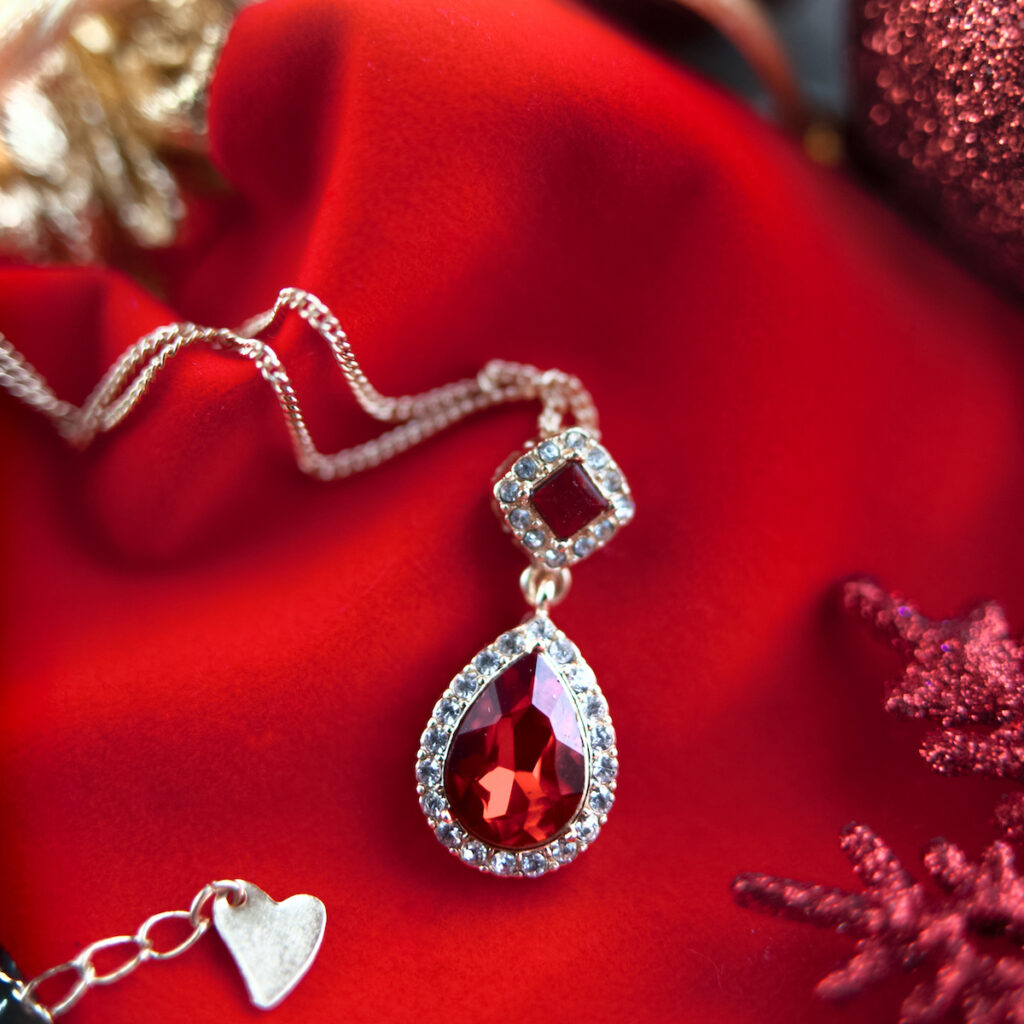 Gift the Recipient's Birthstone
Each gemstone is associated with a birth month and as such, has a particular meaning and significance. It's always thoughtful to gift the recipient their birth month gemstone. Since ancient times, wearing the gemstone related to your birthday has been a symbol of wellness and good fortune.
Related Read: See our guide to gemstones for valuable intel on the stone itself, plus tips on how to keep each different type of gemstone clean.
Learn How to Authenticate Metals
When buying jewelry as a gift, it's important to know you're buying authentic metals. Jewelry is marked with symbols that let the buyer know exactly the metal type—and you don't have to be a pro in order to make heads or tails of these marks.
Related Read: Check out What's My Metal? to learn the different types of metal marks so you can authenticate your jewelry yourself. For example, silver jewelry is marked 925 while 14 karat is marked 14K or 585 and 18 karat gold is marked 18K or 750.
Remember to Gift Jewelry Cleaner
You can spend thousands on the perfect stone, but unless you know how to clean it properly, your jewels will lose their luster. But when you gift a Connoisseurs Jewelry Cleaning product, you're truly gifting the perfect present—as you're helping to extend the life of your gift. Our products work just as amazingly on less expensive jewelry—and the addition of a cleaning product to contemporary jewelry choices helps complete the gift for a memorable unboxing experience.
We recommend the All-Purpose Jewelry Cleaning Kit, which contains everything you need to keep all kinds of jewelry sparkling. Our convenient bundles will help you stock up on jewelry cleansers for everyone on your list. Explore our full line of products for all your jewelry cleaning needs.
There's always more to discover...