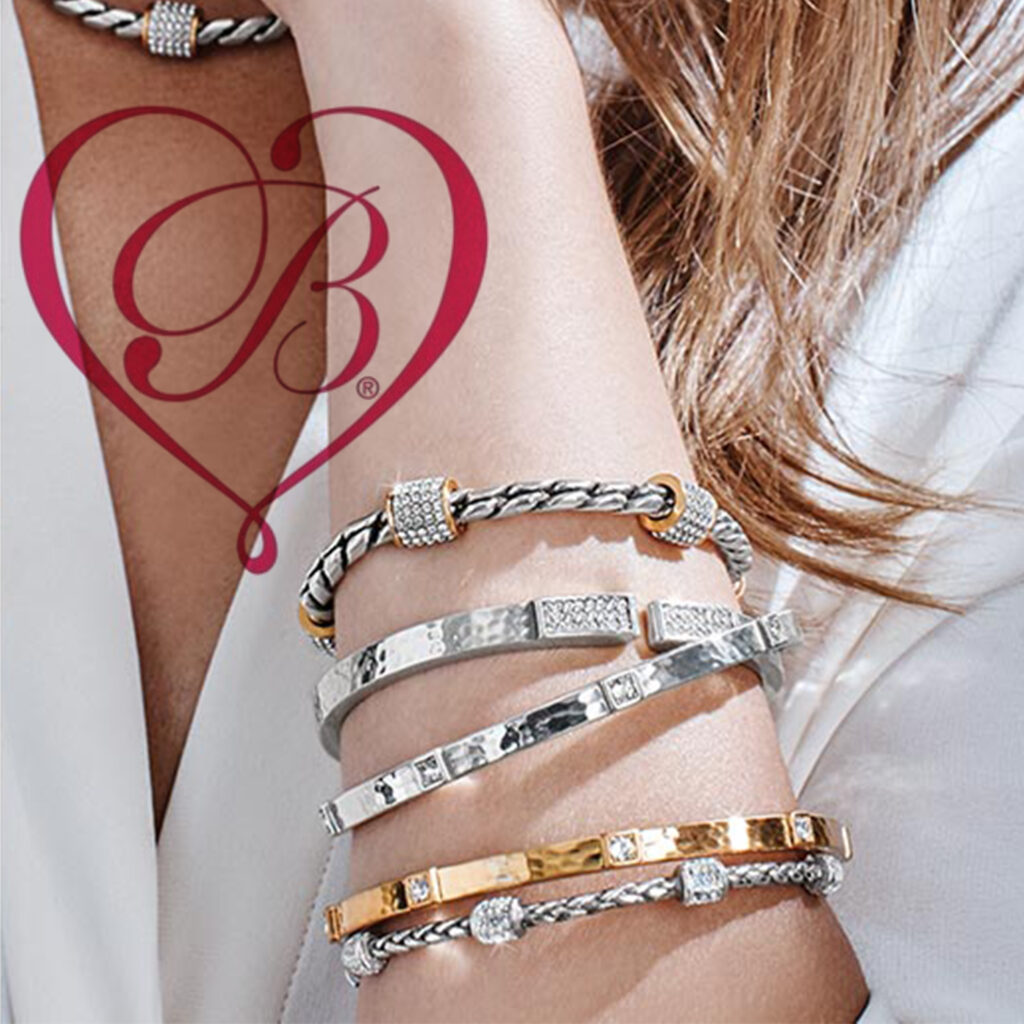 How to Clean Brighton Jewelry
Learn the hack to keeping this affordable luxury jewelry line sparkling
Brighton Jewelry: A Look Behind the Brand
When it comes to affordable luxury, no one does it like Brighton—a brand that's had its hand in luxury accessories including handbags, wallets, and jewelry, for over 40 years. According to the brand, Brighton jewelry is created through a multi-step process that begins with a designer's hand sketch. Each piece is cast in solid brass or zinc alloy and is then plated in pure silver.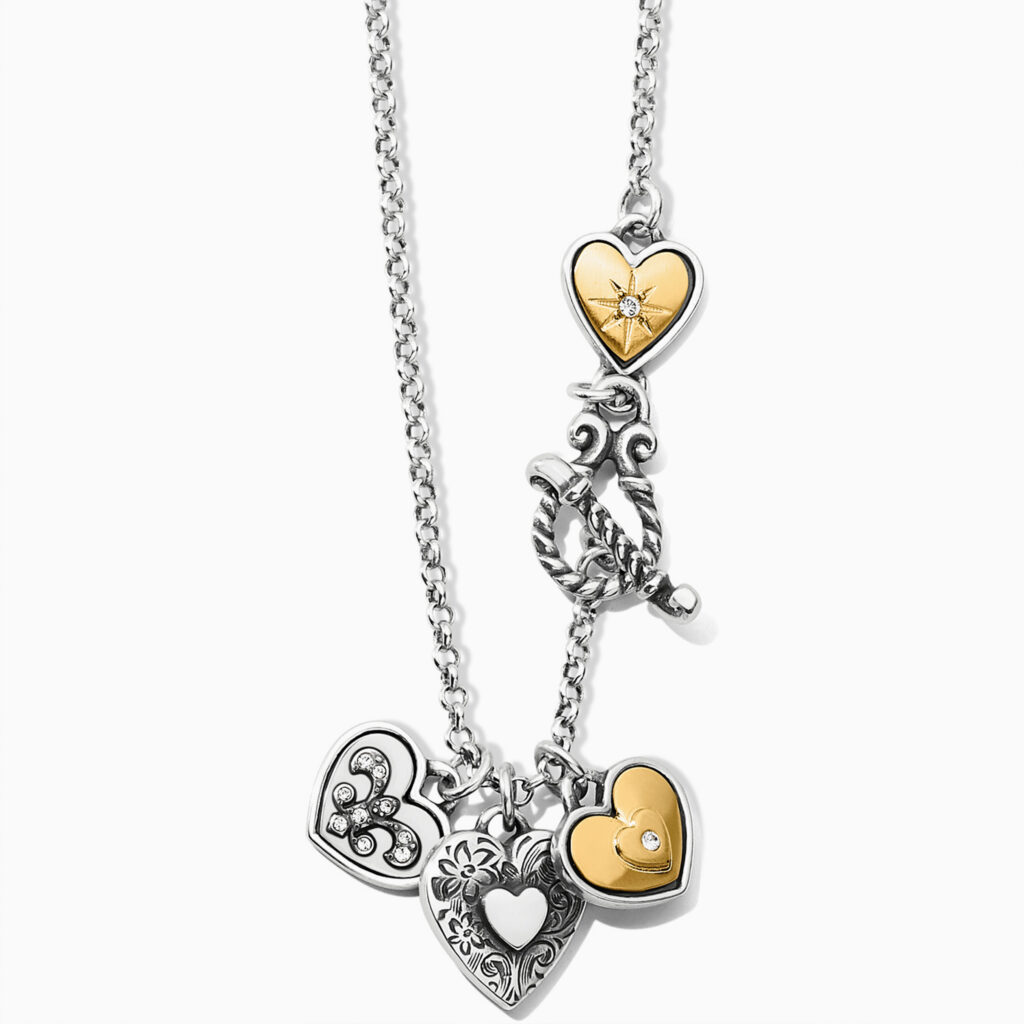 Charmed, I'm Sure
Brighton is best known for its charms, amulets, and beads, with new collections dropping every season. You can customize designs to update your look based on your mood, and inspiration; that's all part of the fun. Brighton's popular Beverly Glam Bracelet (which is perfect for stacking) is designed to be adorned with a variety of charms, amulets, or spacers for a look that's totally you.
For SS22, the brand featured the Ferrara Collection with pieces to conjure a chic, coastal look—like the bestselling fleur-de-lis amulets. Other popular items include the The Spectrum Open Heart Necklace, which add a subtle bit of sparkle to a classic heart design.
Charms range in price, but usually come in at under $20 a piece.
Connoisseurs Tip:
Many of the Brighton charms have crystals or enamel which require delicate care. To keep your charms sparkling, use the Dazzle Drops Silver Cleansing Crème, which is safe for sterling silver, silver plate, and silver with gemstone jewelry.
Brighton is also known for its necklaces, bracelets, and earrings, each featuring an interlocking, braided style.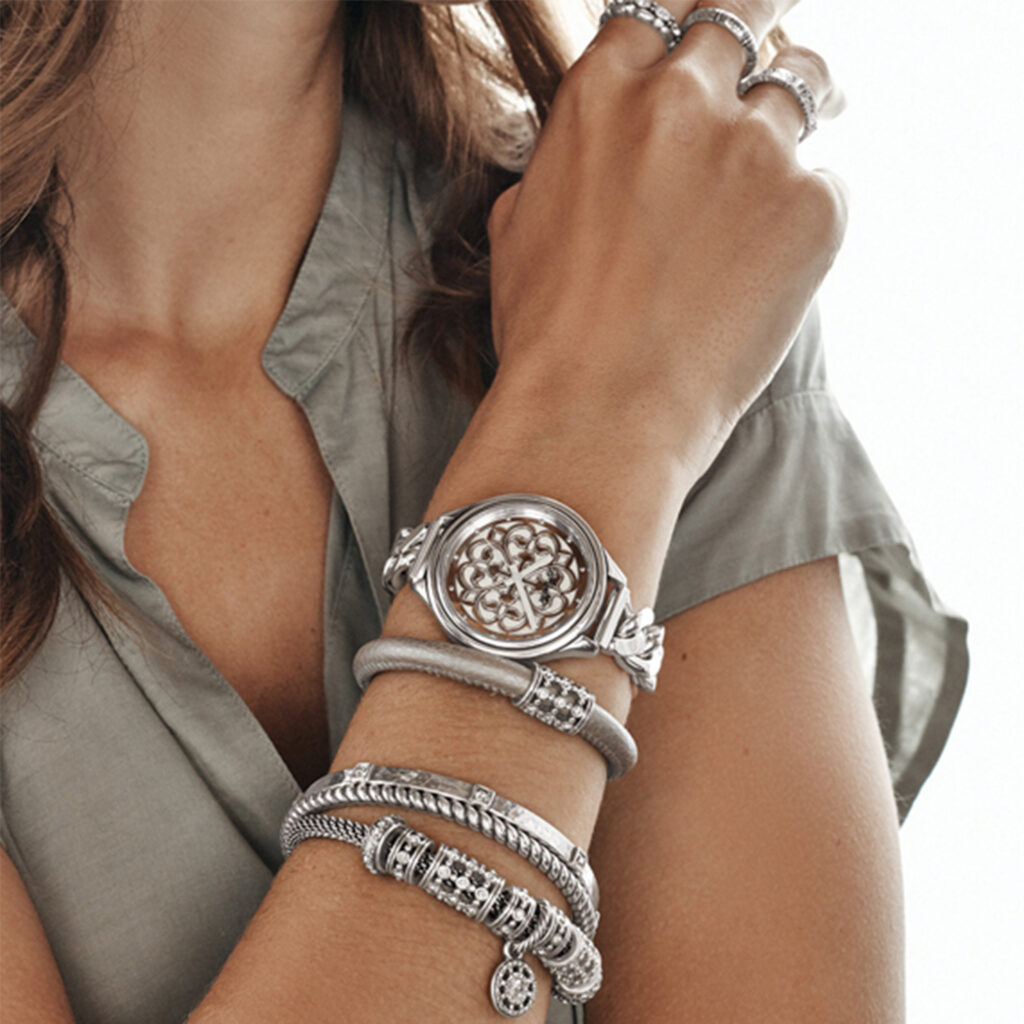 How to Clean Brighton Jewelry
Brighton uses a design feature called oxidizing or antiquing. This is a shading technique where darker areas appear in the engravings to help show off the designs. Note that the Connoisseurs Silver Jewelry Cleaner will remove the oxidized or antiqued effect.
Try Dazzle Drops Silver Cleansing Crème because it can effectively clean silver, remove tarnish, and helps protect it from future build-up using an exclusive anti-tarnish formula. It's safe on all silver including silver plated or rhodium plated, oxidized, or antiqued jewelry and is safe on all gemstones including crystals and pearls.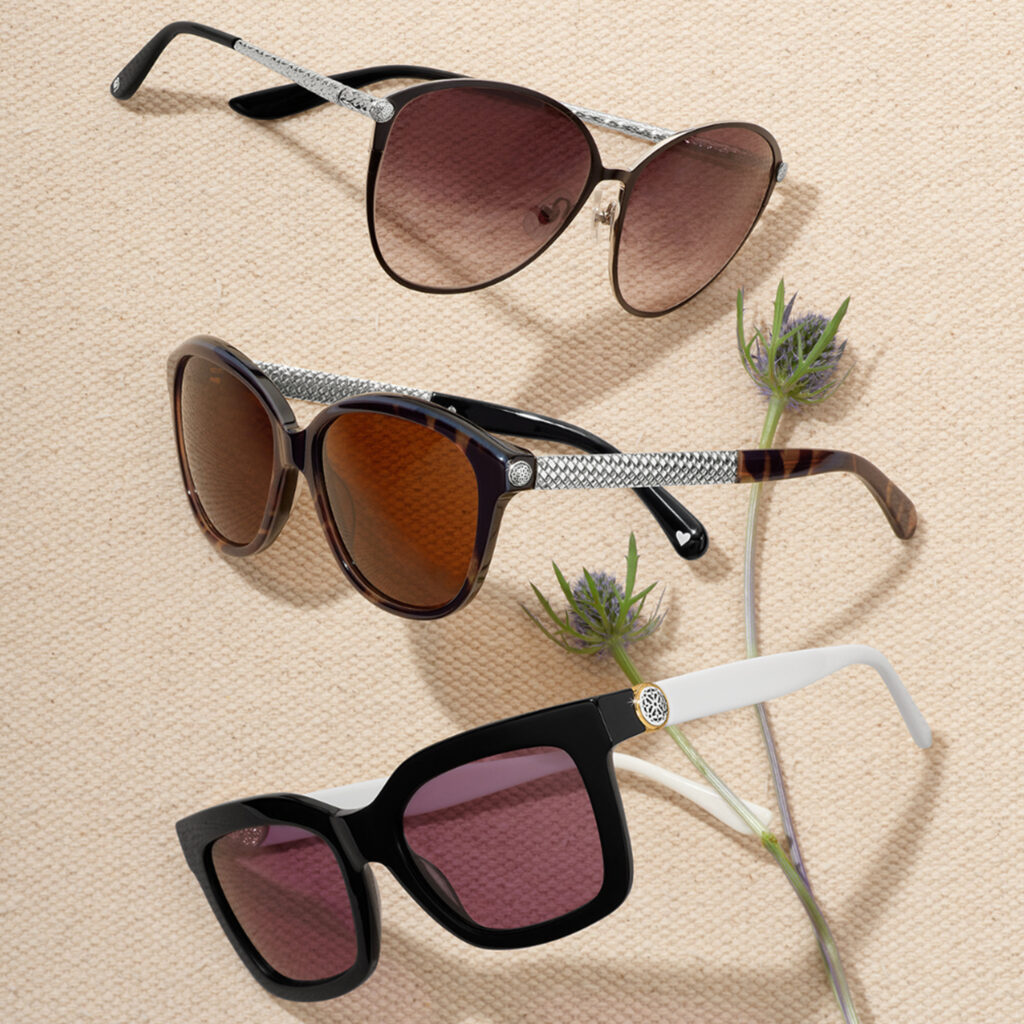 How to Clean Brighton Sunglasses
The accessories line also makes affordable contemporary chic sunglasses in a variety of styles like cat eye, aviator, square or rectangular. To keep the silver detailing on the frames clean, the UltraSoft® Silver Jewelry Polishing Cloths work especially well and are convenient to use on-the-go, or when traveling to keep your silver detailing on sunglasses smudge-free.
Step 1: Use the UltraSoft inner cloth with micro-fine polishers to instantly remove dirt and tarnish and apply our exclusive anti-tarnish formula.
Step 2: Finish by buffing and polishing with the UltraSoft outer cloth for gleaming silver jewelry and timepieces.
Made with 100% cotton fiber, a renewable resource, our polishing cloths are non-abrasive and will never scratch your jewelry.
Jewelry Wipes Compact are an excellent method to clean Brighton jewelry.
We love this method to clean Brighton jewelry, as these wipes remove the tarnish and clean the silver without removing any of the antiquing. The wipes are also safe on all the enamel, crystals, and gemstones. Keep handy in your bag when traveling or when you're on-the-go.
---