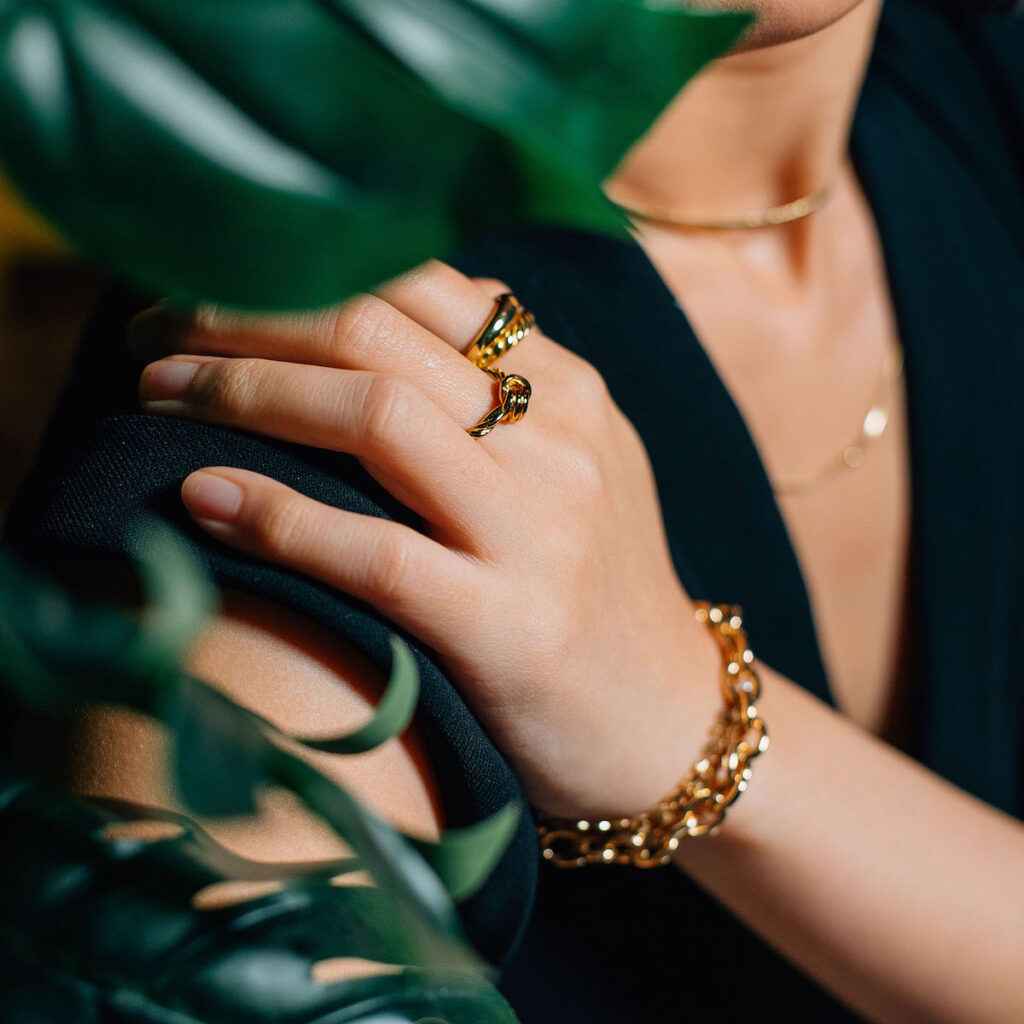 We Love Sustainable Jewelry—Here's Why, Plus Eco-Friendly Tips to Clean Your Jewelry
We investigate the topic of sustainable jewelry and offer tips on how to clean your jewelry with sustainability in mind.
Sustainability is top of mind for many, especially as we celebrate Earth Day, every April. From fast fashion to unethical practices, the fashion industry is responsible for tremendous waste, not to mention exploitation of people and the planet's natural resources. The news isn't all doom and gloom, however. Many designers and brands are forging new practices and setting the bar for sustainable businesses that are as fashion-forward as they are ethical.
What Is Sustainable Jewelry?
Sustainable jewelry has many meanings when it comes to jewelry. A brand can be sustainable in the types of resources it uses—like conflict-free or lab grown diamonds, recycled metals, or ethically sourced gemstones.
Read more about how to clean lab grown diamonds safely with Connoisseurs cleaning products here.
Brands can also dedicate themselves to creating less waste when it comes to things like production and packaging. But a sustainable jewelry brand also embodies a certain type of ethos, one that supports local communities and favors transparent business and production practices.
Sustainable Jewelry Brands We Love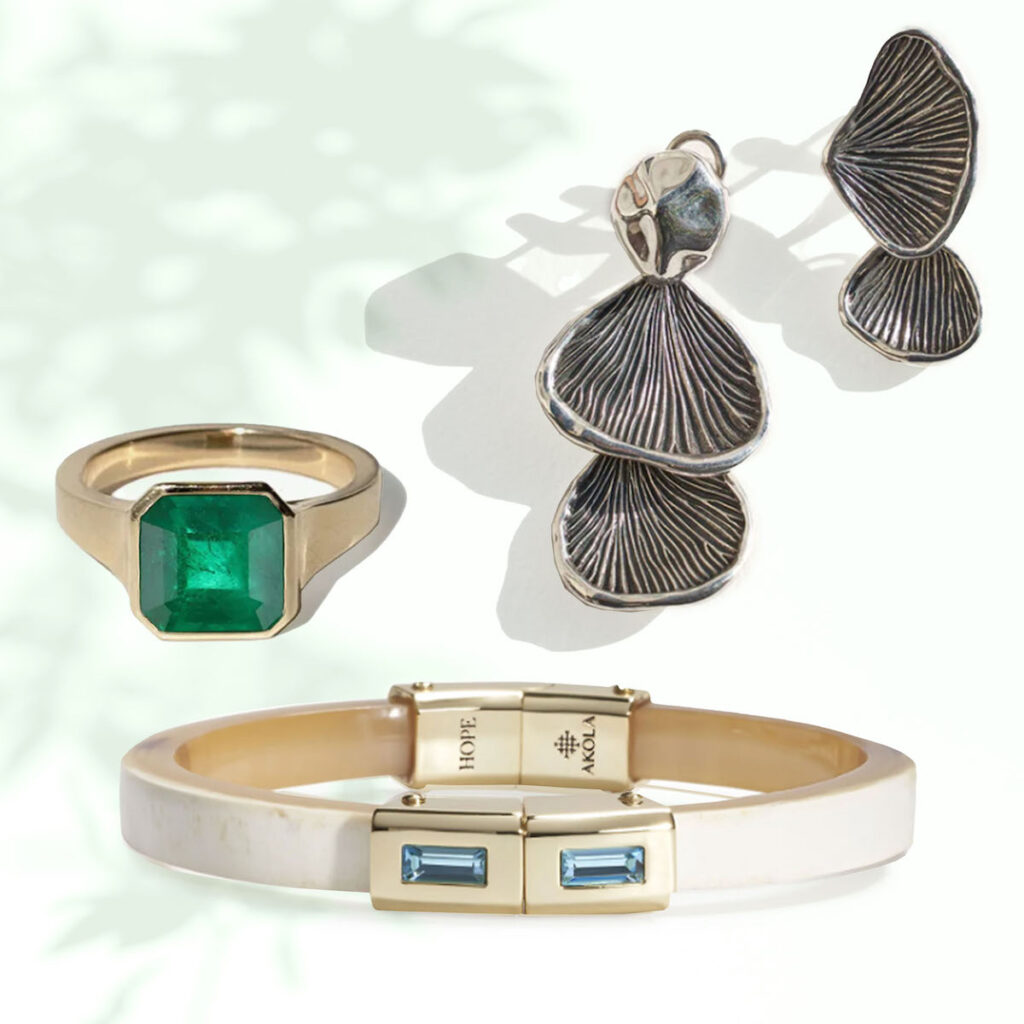 There are designers and brands innovating the way jewelry is made using sustainable practices and embodying an ethos designed to make the planet a better place. We adorn ourselves with jewelry to mark joyous occasions in our lives, or simply because we admire beauty. These are wonderful reasons to appreciate what jewelry does for us; even better if we don't compromise the health of our planet in our appreciation. Brands like Akola, which is based in Africa, not only use sustainable materials, but are committed to responsible sourcing and programs to benefit the lives of its employees. Brands like Poppy Finch provide transparency about how and where they're sourcing gems and metals. Designers like Kat Kim, Wwake, Pamela Love, and Grace Lee make jewelry with recycled metals.
Looking for a way to clean sustainable jewelry? The biodegradable and non-toxic Jewelry Cleansing Foam cleans ALL your jewelry…including diamonds, gemstones, pearls, gold, platinum and fashion jewelry.
Read more about women jewelry designers who are making a difference here.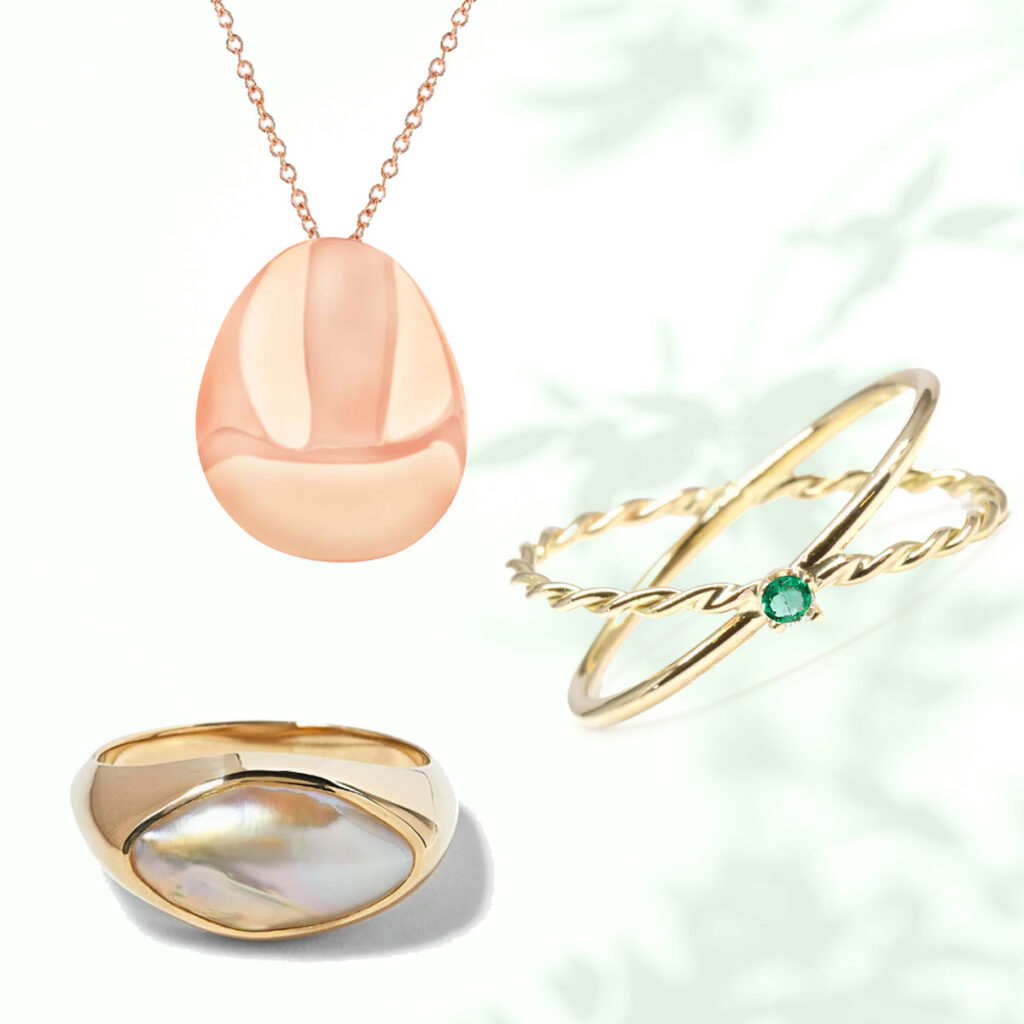 How to Clean Jewelry Sustainably
We love reusable polishing cloths to clean jewelry—find them formulated to clean gold or silver, depending on what metal your jewelry is set in.
Ultrasoft® Gold Jewelry Polishing Cloth
Use this Two-Step Dry-Cleaning System to polish and clean jewelry and watches to a high luster, while removing tarnish and helping to prevent further tarnish buildup.
Every cloth is made with 100% cotton fiber, a renewable resource that's nontoxic. The Full-Size Cloths—11" x 14" (28 cm x 35.5 cm)—can be reused many times, but should never be laundered for best results.
UltraSoft® Silver Jewelry Polishing Cloth
A good clean and buff with our Silver Jewelry Polishing Cloth will get rid of those unsightly tarnish marks on your favorite silver necklaces, bracelets, earrings and rings.
Made with 100% cotton fiber, a renewable resource that's nontoxic, our polishing cloths are non-abrasive and will never scratch your jewelry. The Full Size Cloths—11" x 14" (28 cm x 35.5 cm)—may be reused many times, but should never be laundered.
We love a non-toxic jewelry cleaning formula!
Non-Toxic Dazzle Drops Advanced Jewelry Cleaner makes a fresh cleaning solution every time, so there's no more cleaning in dirty solution. Just Squeeze, Dip and Dazzle! Includes enough solution for more than 80 (10-drop) cleanings, an easy-to-use dipping scoop, and a grip-easy cleansing brush designed to clean all jewelry surfaces. The elegant cleansing container conveniently stores brush, scoop, and drops…and now holds more jewelry. Perfect for gold, platinum, diamonds, delicate jewelry, precious and semi-precious stones.
Want less waste? Consider shopping Dazzle Drops refills, an ultra-concentrated non-toxic solution that you can use with Connoisseurs LaSonic Safewave, LaSonic Jewelry Bath or as a refill for Dazzle Drops Advanced Jewelry Cleaner Kit. This formula is also biodegradable!
Highlighted Products
There's always more to discover...