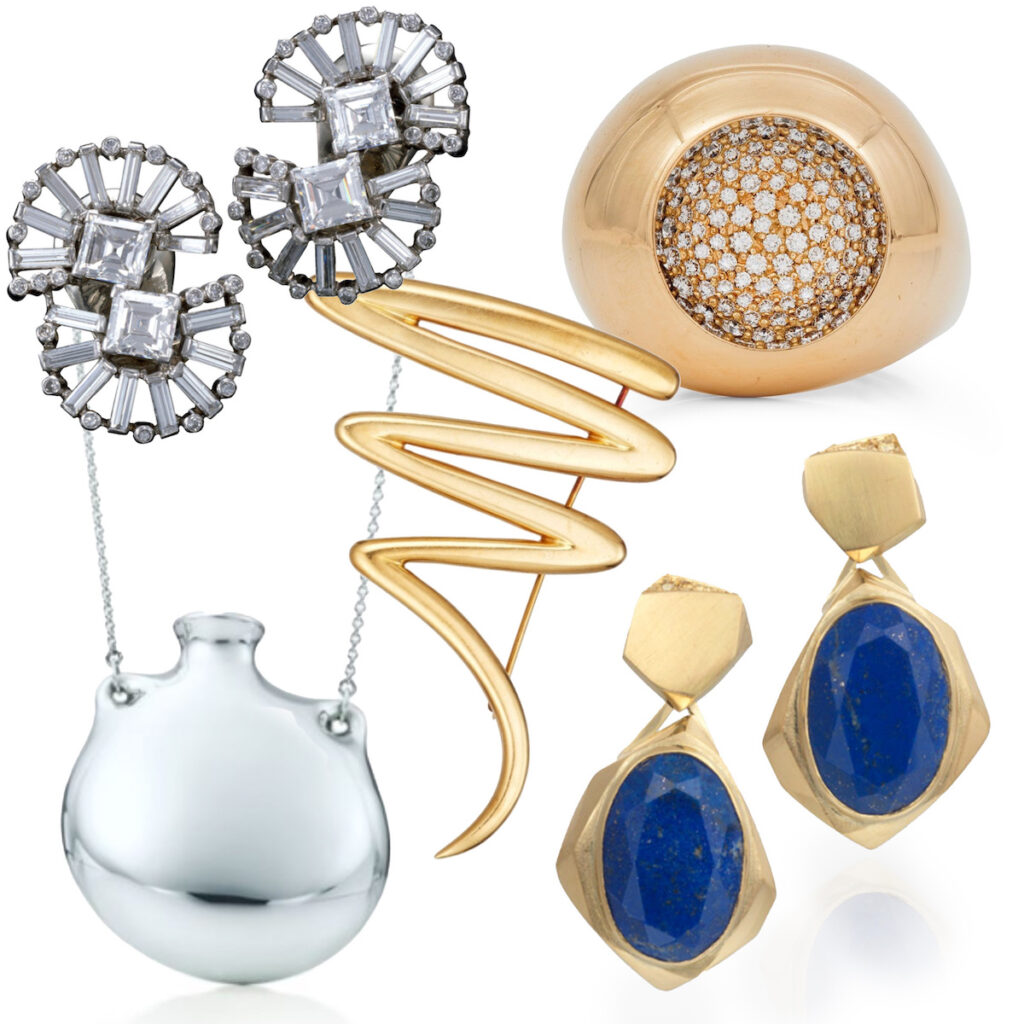 5 Famous Jewelry Designers to Celebrate During Women's History Month
On March 8, people around the world will celebrate International Women's Day, the official kickoff of Women's History Month. By way of tribute, Connoisseurs is saluting five famous jewelry designers—Suzanne Belperron, Melanie Eddy, Paloma Picasso, Elsa Peretti, and Jacqueline Rabun—who all blazed a trail for female jewelry designers of today.
Suzanne Belperron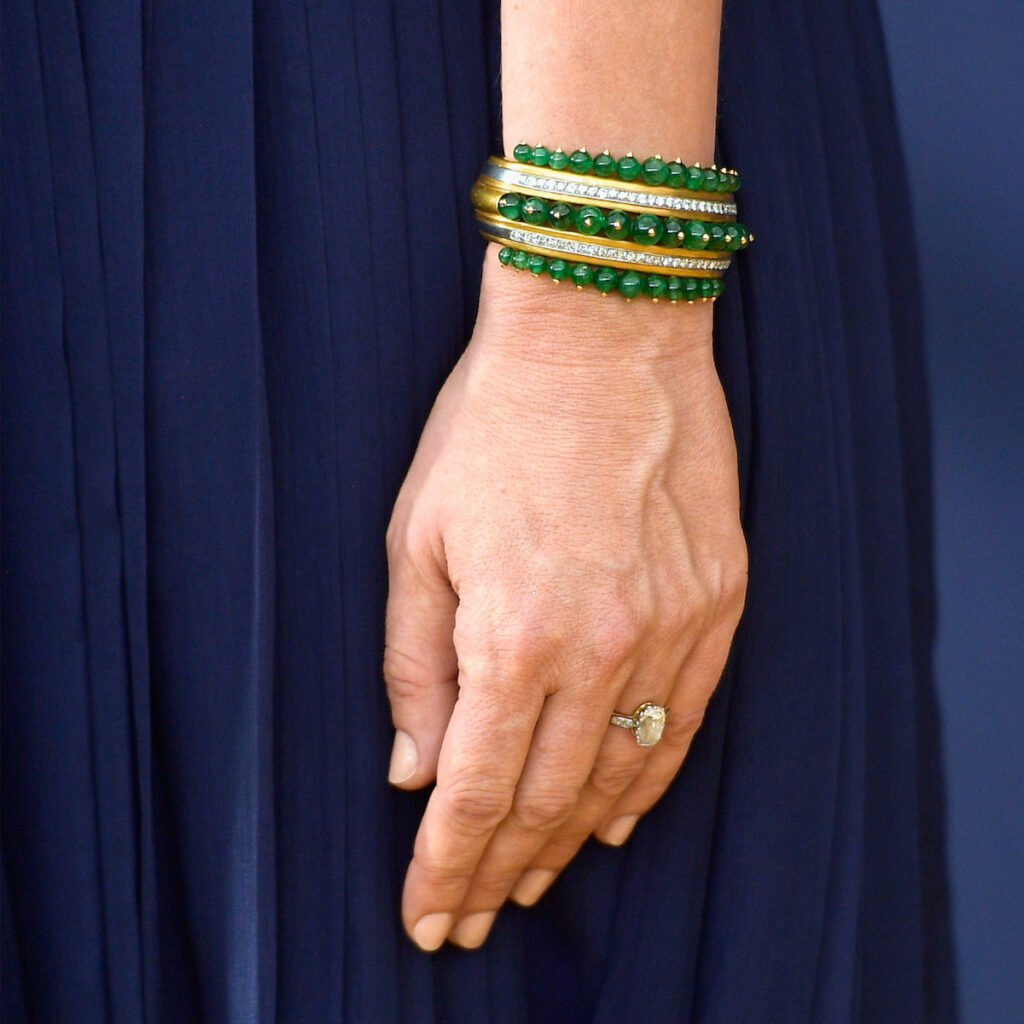 "My style is my signature."

Suzanne Belperron
Suzanne Belperron was an audacious jewelry pioneer. She never signed her work because she believed her style was signature enough.
Born in Saint Claude, France in 1900, Belperron studied at the École des Beaux-Arts and began her jewelry career in 1919 at the Maison René Boivin in Paris.
A Rebellious Spirit
Although she worked at the center of the burgeoning Art Deco movement, Belperron preferred a more sensual style that would become her trademark.
She was hired away in 1932 by Parisian jewelry company B. Herz, where she was free to explore the organic shapes and nature-inspired motifs she loved.
During World War II, Belperron re-registered the company in her name when Bernard Herz was captured by the Nazis and subsequently killed at Auschwitz.
Belperron single-handedly saved the enterprise until Herz's son returned from war. They ran the successful fine jewelry business together until they retired in 1974.
Famous Friends & Fans
Fans of Belperron's jewelry included Colette, Diana Vreeland, Daisy Fellowes, and Elsa Schiaparelli, who told Vogue in the 1930s that Belperron's work was "the new theme in jewels."
Belperron's sinuous styles look just as compelling in today's world as they must have in the Art Deco period. They are true classics worthy of the most esteemed collections.
A Belperron Revival
Ward Landrigan, the head of Verdura and former head of Sotheby's Jewelry Department, is a huge fan of Suzanne Belperron's work. He acquired the Belperron name and an archive of 9,200 of her designs in 1999.
Under Nico Landrigan, Ward's son and President of Verdura and Belperron, a revival of Madame Belperron's jewelry is flourishing.
How to Clean Gold Jewelry: Learn how to clean fine jewelry set in gold.
Melanie Eddy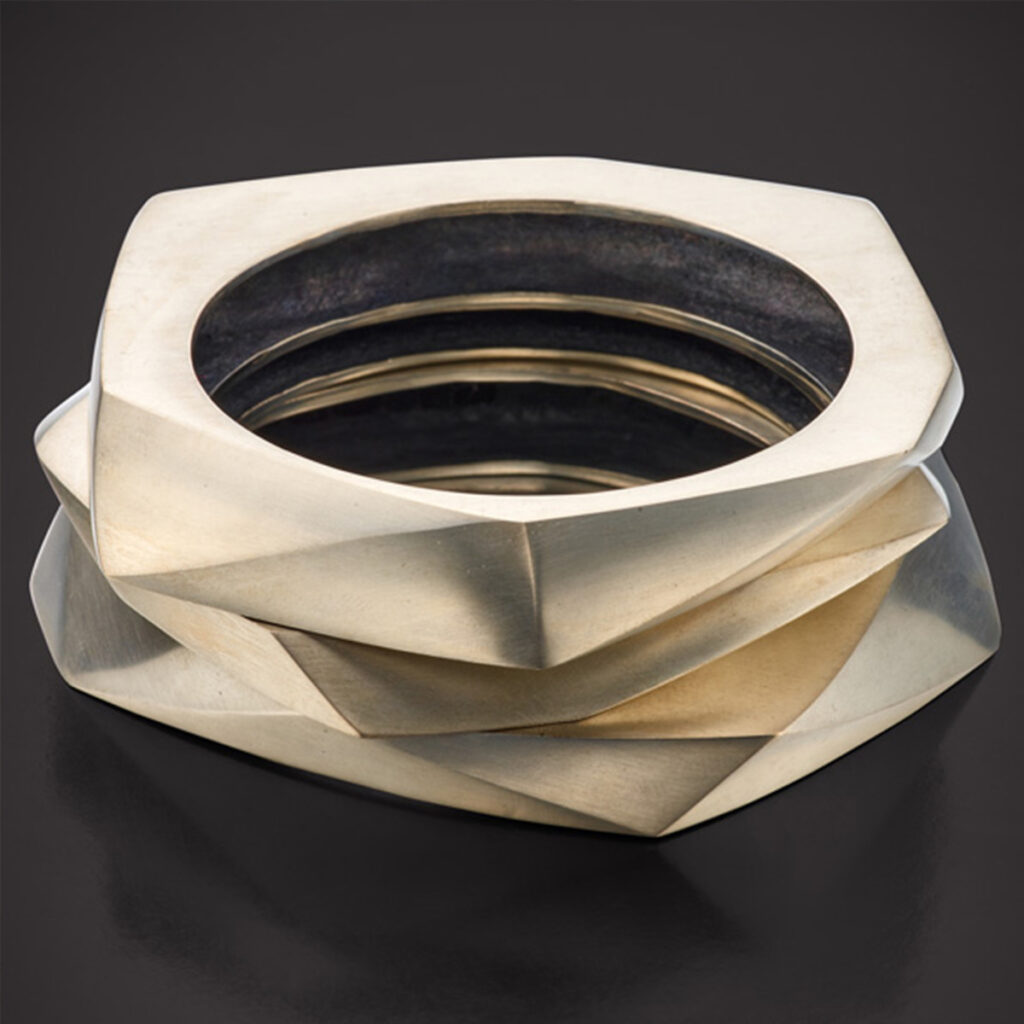 "It was also about being present where I am now, and all the gifts that has brought me."

Melanie Eddy
A Contemporary Designer with an Archivist's Eye
Trained in Bermuda, Canada, New York, and London, Eddy holds a masters in jewelry design from Central Saint Martins College of Art and Design, where she's also taught courses in jewelry design. In addition to being a preeminent designer of sculptural jewelry, known for geometric ratios, Eddy is also a scholar and researcher who studies the lineage of jewelry marks, and has served as Reviews Editor on the Editorial Board for Jewellery History Today, magazine in the UK. Her research includes archiving material for The Worshipful Company of Goldsmiths but she's also very active in professional development and training emerging silversmiths. She's also an established curator, working around the globe to curate exhibitions for museums in Afghanistan, Edinburgh, and throughout the UK.
"It was also about being present where I am now, and all the gifts that has brought me." Currently based in London, Eddy has a studio in the The Goldsmith's Centre. She is known for her geometric ring sets, of which she has said they are "about togetherness, but also individuality." Her own jewelry mark, ME stands not only for her initials, but to signify the individuality of those who wear her pieces. Her ring sets are often commissioned as bespoke wedding bands.
She has an ongoing relationship with Sotheby's and Her Autumn Equinox Talisman Necklace, made of gold, diamonds, and citrine, was at the fore of Sotheby's second annual selling exhibition, Brilliant & Black: The Age of Enlightenment in 2022. Of the piece, which is emblematic of the harvest that comes once a year, she's said, "It was also about being present where I am now, and all the gifts that has brought me."
How to Clean Citrine: Learn how to clean citrine, here.
Much of her work also pays tribute to her birthplace Bermuda, and the love she has for the meaning of "place" in an artist's life. She imbues her work with intention and the gentle tension between history and the present moment.
Paloma Picasso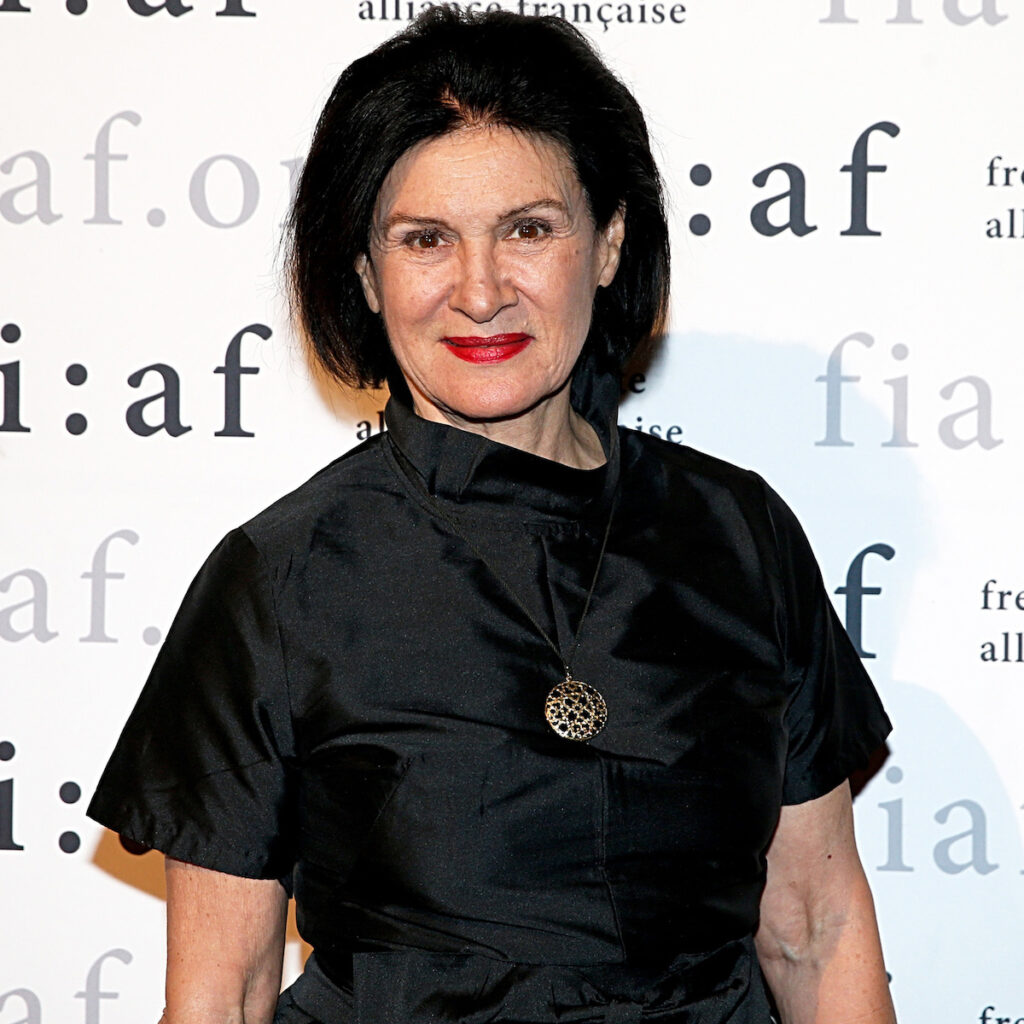 "My jewelry is about a joy for life and a timeless beauty."

Paloma Picasso
Born in 1949, in Paris, to artists Pablo Picasso and Françoise Gilot, Paloma Picasso grew up to be a multi-talented artist in her own right.
She started making jewelry as a teen and soon landed a job designing fashion jewelry for her friend, the couturier Yves Saint Laurent.
Still Dazzling After All These Years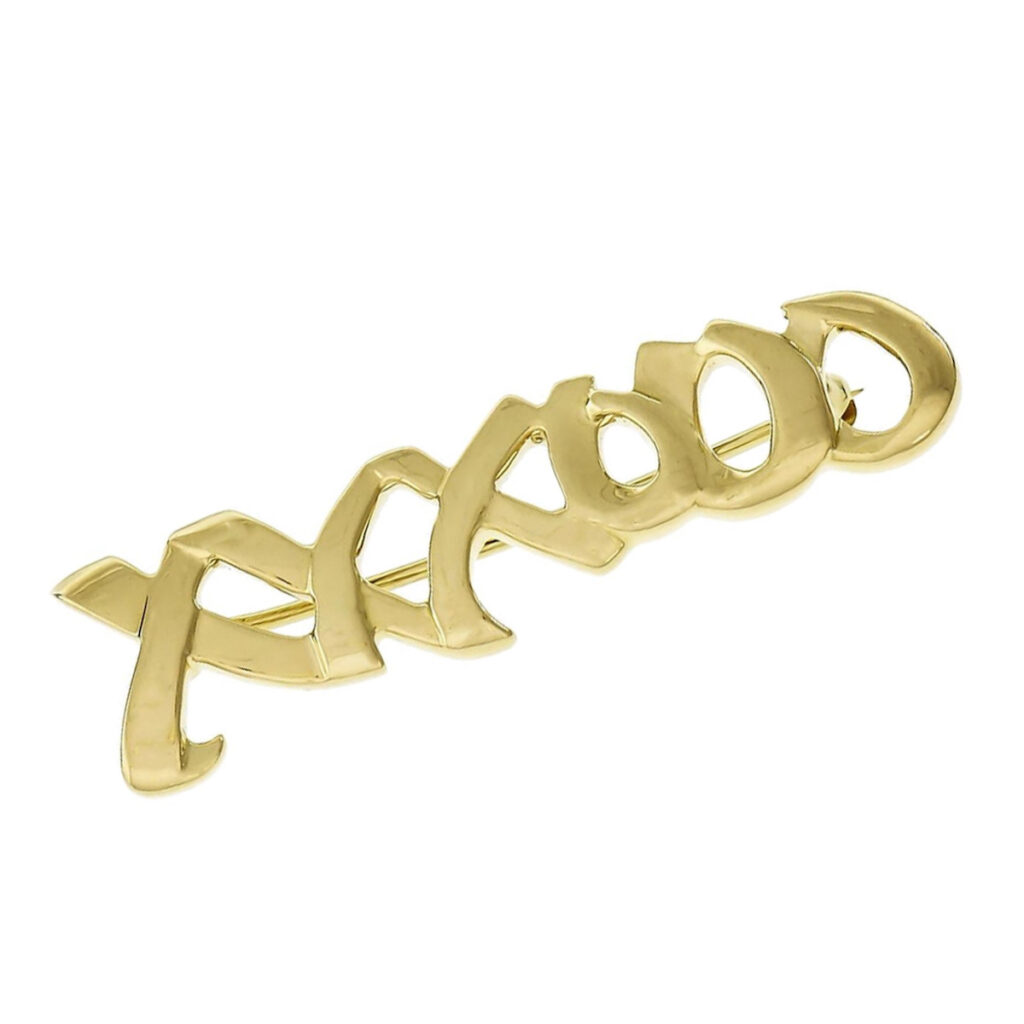 In 1979, Tiffany design director John Loring invited Paloma to create a tablescape for one of Tiffany's exhibits. A year later, she introduced her first exclusive jewelry collection for Tiffany & Co.
The excitement surrounding Paloma's mid-'80s Tiffany collections (including perfume) was truly a fashion moment, and many pieces from that time, including the iconic Paloma Picasso Squiggle Pin in 18K gold are vintage collectibles today.
Elsa Peretti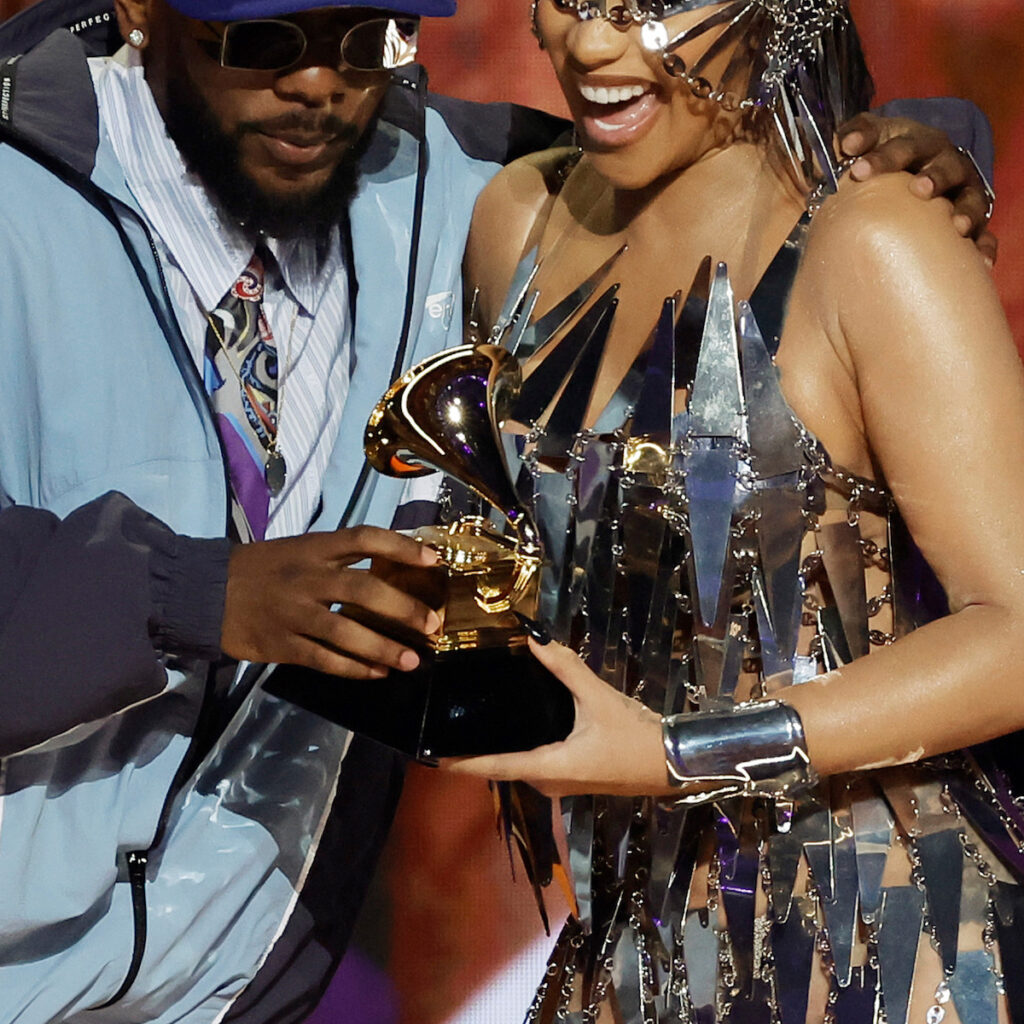 "I like to push myself to achieve a certain quality, eliminate the excess detail."

Elsa Peretti
Another famous female jewelry designer shares the spotlight with Paloma Picasso at Tiffany. Born in Florence, Italy, in 1940, Elsa Peretti moved to New York City in 1968 to model for the famed Wilhelmina agency.
A year later, she created a 2-inch bud vase made of sterling silver worn on a simple leather cord; it was inspired by a flea market find.
When one of her fellow models wore the necklace, it was an instant hit among the It-girls of that generation, and Peretti's jewelry career took off.
Famous Friends at Studio 54
In 1971, Peretti started creating jewelry for the fashion designer Halston, who was a pal from Studio 54, along with his friend and muse, Liza Minnelli. Peretti designed in sterling silver, which working women of the day could well afford, and Halston showed her jewelry with his flowing caftans and palazzo pants.
More recently, "Big Little Lies" star Zoe Kravitz wore Peretti's 18K gold mesh bra from this period to the Vanity Fair Oscars after-party, making this vintage piece relevant in today's fashion cycle.
More Than 30 Tiffany & Co. Collections
When she died in 2021, she was still designing for the House of Tiffany, making her one of the most recognizable designers of Sterling Silver jewelry in the world.
How to clean silver jewelry: Learn how to clean silver jewelry. 
Jacqueline Rabun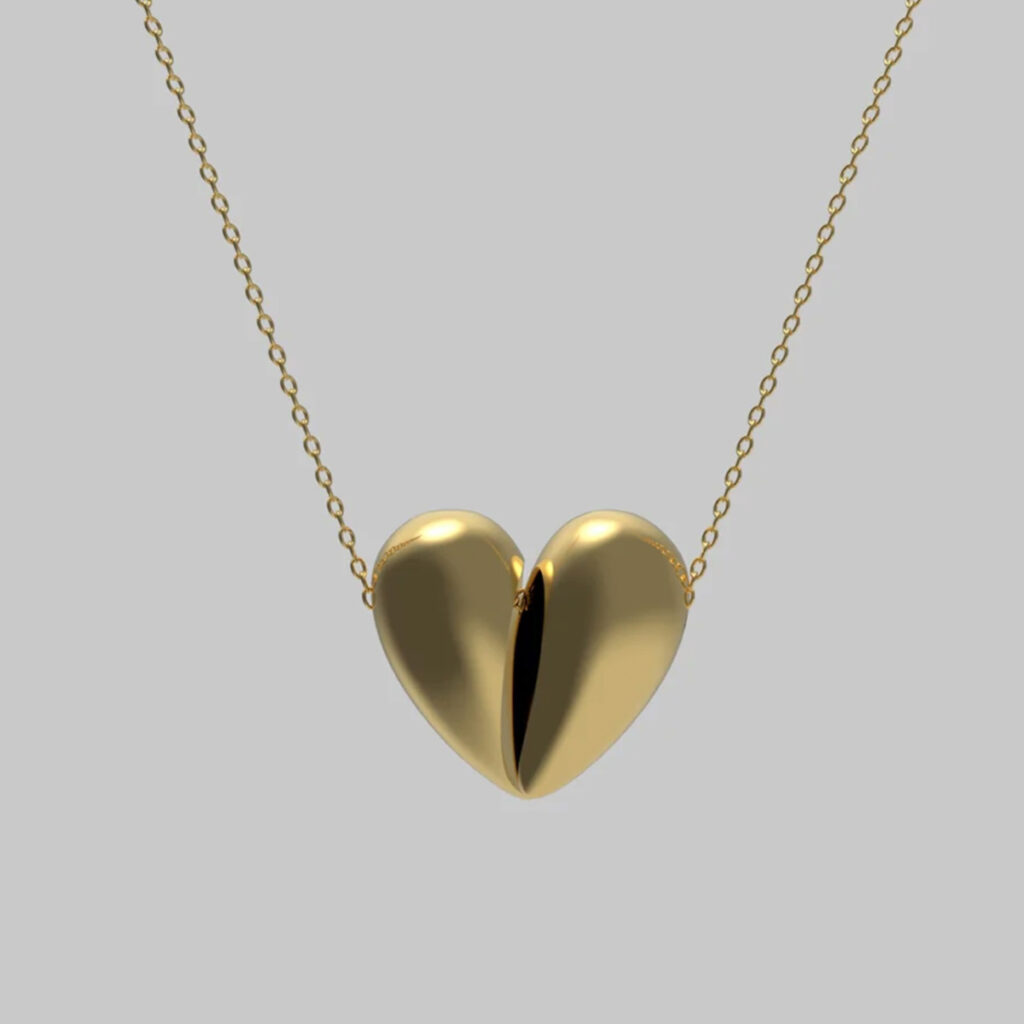 "My interpretation is through a more minimalist approach to design, extracting what is not necessary and leaving what is important for the wearer to experience."

Jacqueline Rabun
A Minimalist Marvel
Known for her minimalist, gender neutral design aesthetic, Rabun is a self-taught contemporary designer very much in demand today for her work in silver and gold. Born in Germany, Rabun moved with her family to California, and began her jewelry career in Los Angeles circa 1988. She then relocated to London, where she is currently based. She sold her first studio collection to in Barneys New York in 1990, and began having success soon thereafter, her work being featured on the cover of British Vogue in 1992.
She has long time collaborations with the Scandinavian luxury brand George Jensen, with whom she began working with in 2000. She is the brainchild behind two of the house's most successful lines, "Offspring" and "Mercy," which juxtapose architectural design language with a soft curvature that is richly symbolic. She has designed the house's recent "Reflect" collection, featuring pieces in sterling silver. Her work is considered distinctive and definitive within the Nordic modernist movement.
Deeply Symbolic
Most recently, she is best known for her eponymous line, that is guided by an intentional simplicity. Her Black Love Collection launched in 2020 features a delicately formed sculptural heart symbol, which she describes as a "talisman illustrating the beauty, elegance and grace of the heart of those who stand for love, justice and equality." She was featured in the New York Times in the spring of 2022 for her show Meditations on Modernism: Thirty Years of Jewelry Design by Jacqueline Rabun (1990-2022), which was on exhibit at New York's Mahnaz Collection gallery.
Featured Image: Jewelry clockwise from upper left – Belperron Diamond Fan Earrings on 1st Dibs, Jacqueline Rabun CAVE Cocktail Ring, Melanie Eddy Earrings in 18k yellow gold with lapis, Elsa Peretti Open Bottle Pendant at Tiffany & Co. Center – Paloma Picasso Gold Scribble Brooch on 1st Dibs.