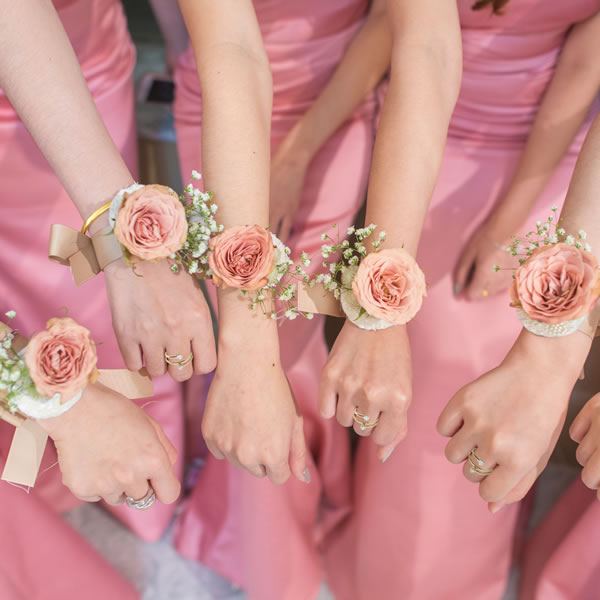 Shop New BaubleBar Fine Jewelry for Affordable Bridesmaids' Gifts
This is the eighth post in our monthly series, OBJ Weddings.
BaubleBar has long been a favorite resource for jewelry-obsessed women like me. Its colorful costume jewelry collections are always on trend, and best of all they don't break the bank. But frankly, I never would have thought of good old BB for something as important as, say, a gift for my maid of honor. That is, until now. Earlier this month the giant e-tailer introduced its first-ever BaubleBar Fine Jewelry collection featuring solid 14K gold and diamonds. I think it is destined to become a go-to for sparkling (and, no surprise, affordable) gifts for bridesmaids and other members of the wedding party. Let's take a look.
Diamonds Are a Bridesmaid's Best Friend
[one_third]
[/one_third][one_third]
[/one_third][one_third_last]
[/one_third_last]
The debut BaubleBar Fine Jewelry collection is a 38-piece assortment of earrings and rings ranging in price from $55 to $995. So there are many pieces of "real" jewelry for every bride's budget, and most 14K gold items are generously studded with diamonds.
Consider giving your bridesmaids one or more diamond stacking rings. BB has several from which to choose and you may find one in a design similar to your own engagement ring—the perfect memento of your big day.
I love the classic solitaire-style Serena Diamond Stacking Ring, for $155, the Valeria "Claw" Ring for $275, and the modern Victoria style for $200.
Give Letter-Perfect Diamond Earrings
BaubleBar's Diamond Graffiti Letter Single Stud Earrings allow you to personalize your gifts with the initials of your bridesmaids.
Give just one with their first-name initial or splurge for two with first and last. $195 each.
I love the fact that all of BaubleBar's Fine Jewelry earrings are sold singly, allowing you to mix and match many different designs.
Play to Their Personalities
Another way to upgrade the one-gift-fits-all bridesmaids trend is to match a piece of BaubleBar Fine Jewelry to fit your besties' individual personalities.
Is she a boho girl?
Go for the Luisa Diamond Single Safety Pin Earring in solid gold ($125), or diamond encrusted in two sizes ($115 and $275).
The Luisa design shown here features 37 petite round diamonds ($275).
Perhaps she's more of a classic type?
BB has a wide assortment of diamond hearts, studs, hoops, and huggies.
You'll enjoy selecting the perfect style for each member of the wedding…have fun!
BaubleBar Fine Jewelry for MOBs/MOGs
[one_half]
[/one_half][one_half_last]
[/one_half_last]
Many couples struggle over how to thank the mothers of the bride and groom on their special day. I can think of no better gift than a diamond-embellished signet ring they can wear and see every day to remind them of your love and appreciation.
The Tatiana Ring is a petite signet ring dotted in diamonds with borrowed-from-the-boys styling. Featuring 114 diamonds set in solid 14K gold, it retails for $395.
The Piera Ring is a bolder signet ring with 207 dazzling round diamonds, available for $995.
Both rings come complete with a luxe black storage pouch and gift box.
[dropshadowbox align="none" effect="lifted-both" width="auto" height="" background_color="#ffffff" border_width="1″ border_color="#dddddd" ]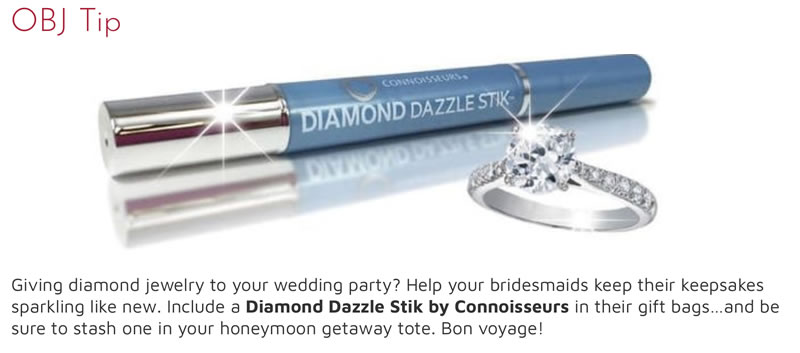 [/dropshadowbox]
To see the entire BaubleBar Fine Jewelry collection, please click here.