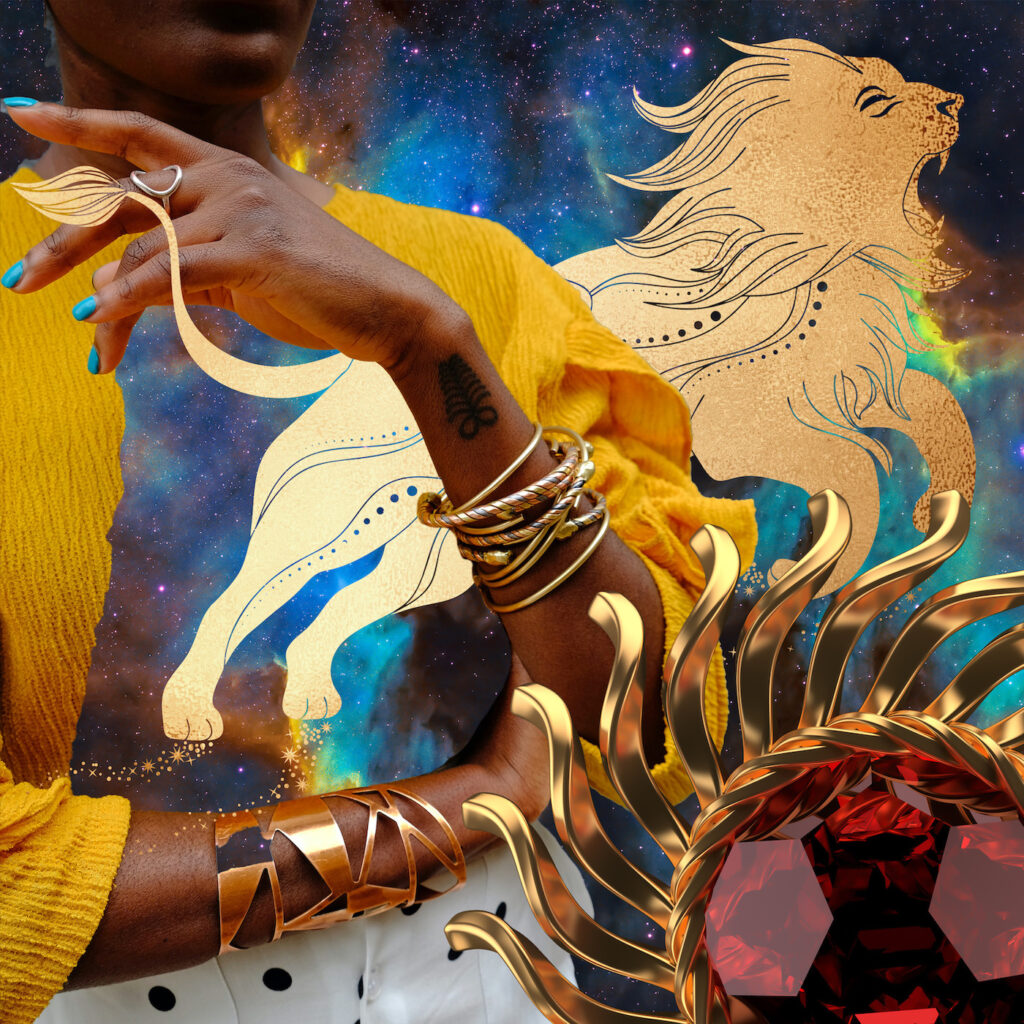 Gemstones and Jewelry Styles for Astrological Signs—Leo Gemstones and Jewelry Styles 
The zodiac can be a powerful barometer of style, characterizing aesthetic, taste, and exactly what type of statement you make with your jewelry. In the Connoisseurs latest blog series, we hone in on gemstones and jewelry styles for astrological signs. We're starting with Leos, the fire sign known for bold statements—in life and in jewelry.
How to Choose Jewelry If You're a Leo
Leo season, which runs from July 23 through August 22 is upon us. Ruled by the sun, which symbolizes power and vitality, Leo signs "are not afraid to make bold fashion choices and stand out from the rest of the crowd," notes astrologer Bri Luna in InStyle. She goes on to explain that Leos have a taste for the finer things in life, especially luxury jewelry. Leos also tend to favor vibrant looks. When it comes settings, we think platinum is the obvious metal choice for luxe Leos. They might also be drawn to yellow and rose gold, as these metals reflect prisms of light, shine brightly, and are evocative of the sun's rays.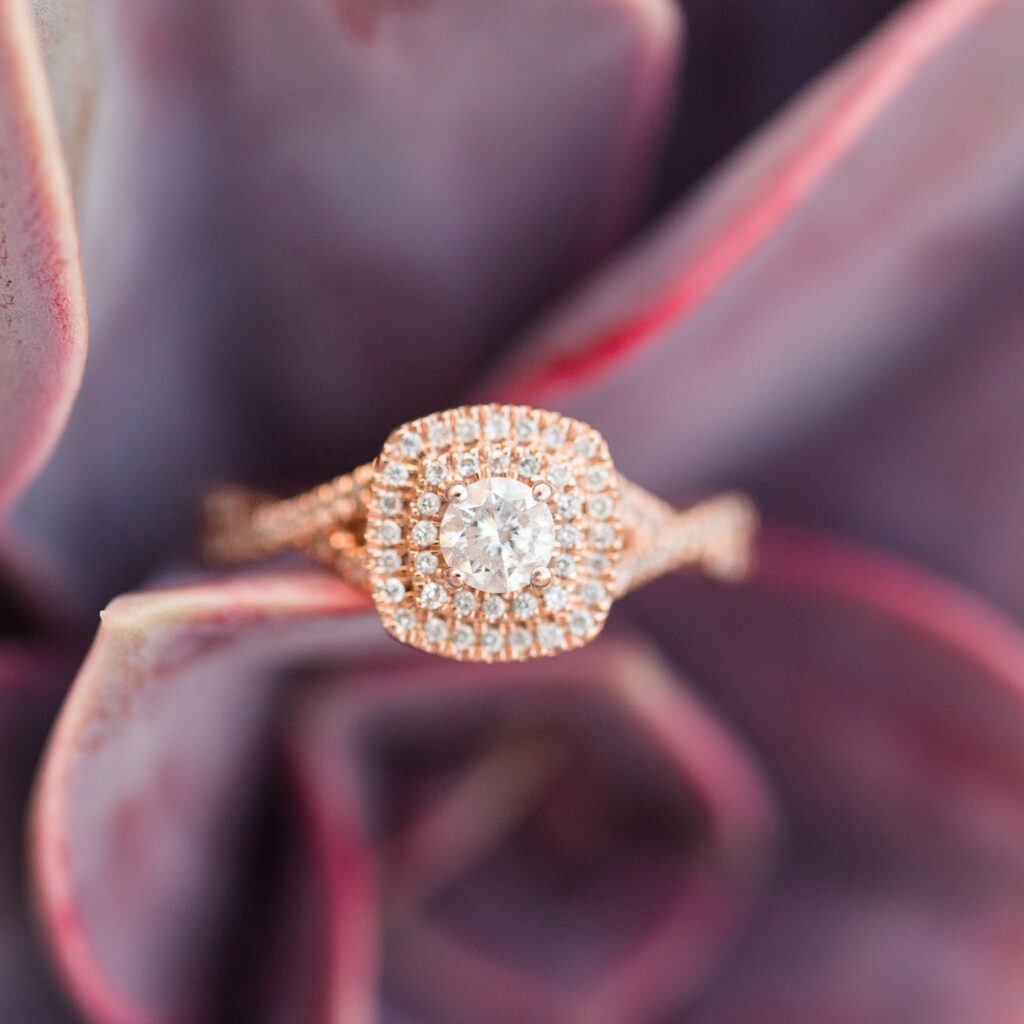 How to Clean Rose Gold Jewelry
When building a jewelry collection, Leos are sure to incorporate one-of-a-kind costume pieces, often from bygone eras and decades, as these jewelry choices are not only showstoppers, they're statement pieces unique to the wearer.
For early Leos, the July birthstone is ruby, though this blood-red gemstone is most commonly associated with Cancer signs whose birthdays fall in July. Some of our favorite ruby jewelry includes a decadent sunrise ruby ring, for truly extravagant Leos, in-the-know. We also love soft-cornered square red pigeon's blood ruby earring studs, which are elegant statement makers. Leos might also find themselves intrigued by pink rubies; we love an oblong cut pink ruby necklace.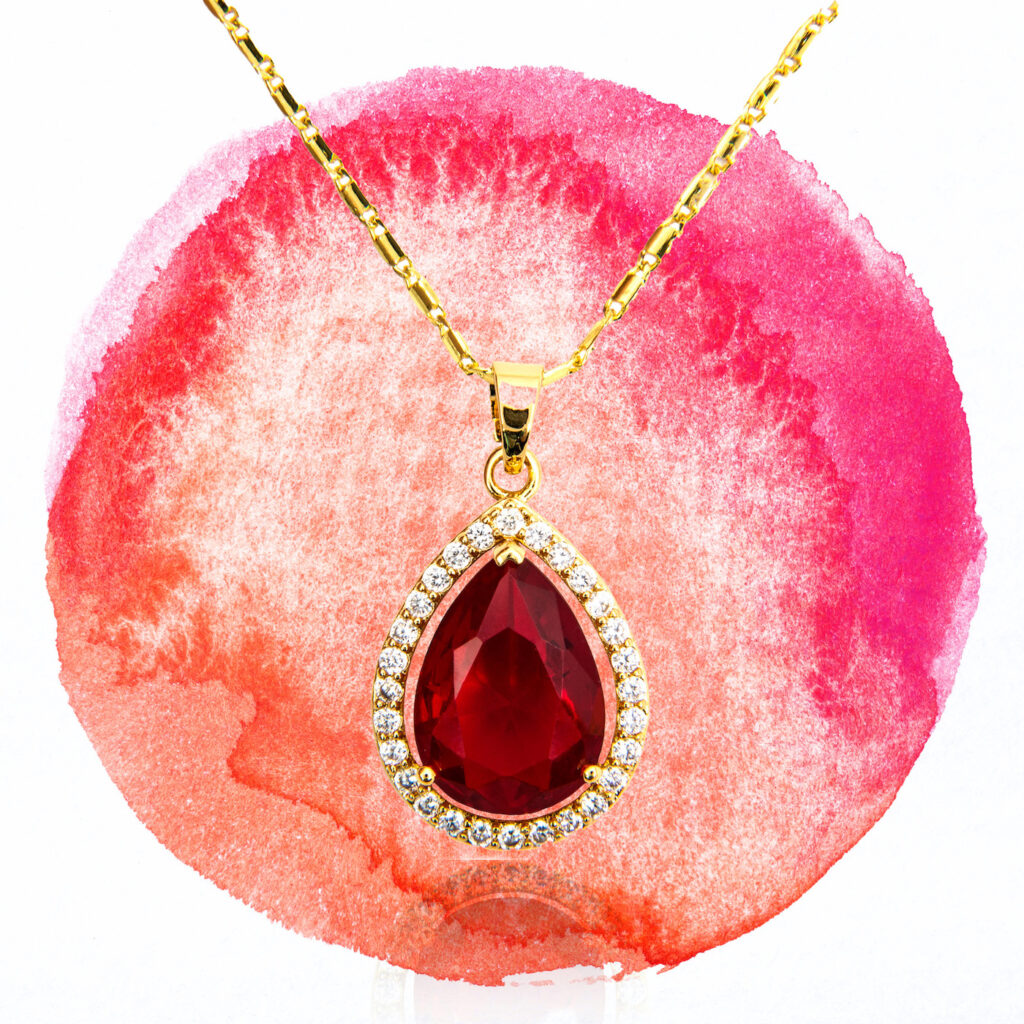 August Leos are blessed with three birthstones, as August is associated with sardonyx, peridot, and spinel. Sardonyx is commonly used in cameos and intaglios. It continues to be a popular gem used for beads, and cabochons. We can see Leos adorning their arm with a stack of sardonyx beaded bracelets, or a statement making vintage sardonyx estate style signet ring.
Peridot looks breathtaking when set against sterling silver. The contrast and sparkle of the gemstone is striking and is a more affordable choice than emeralds.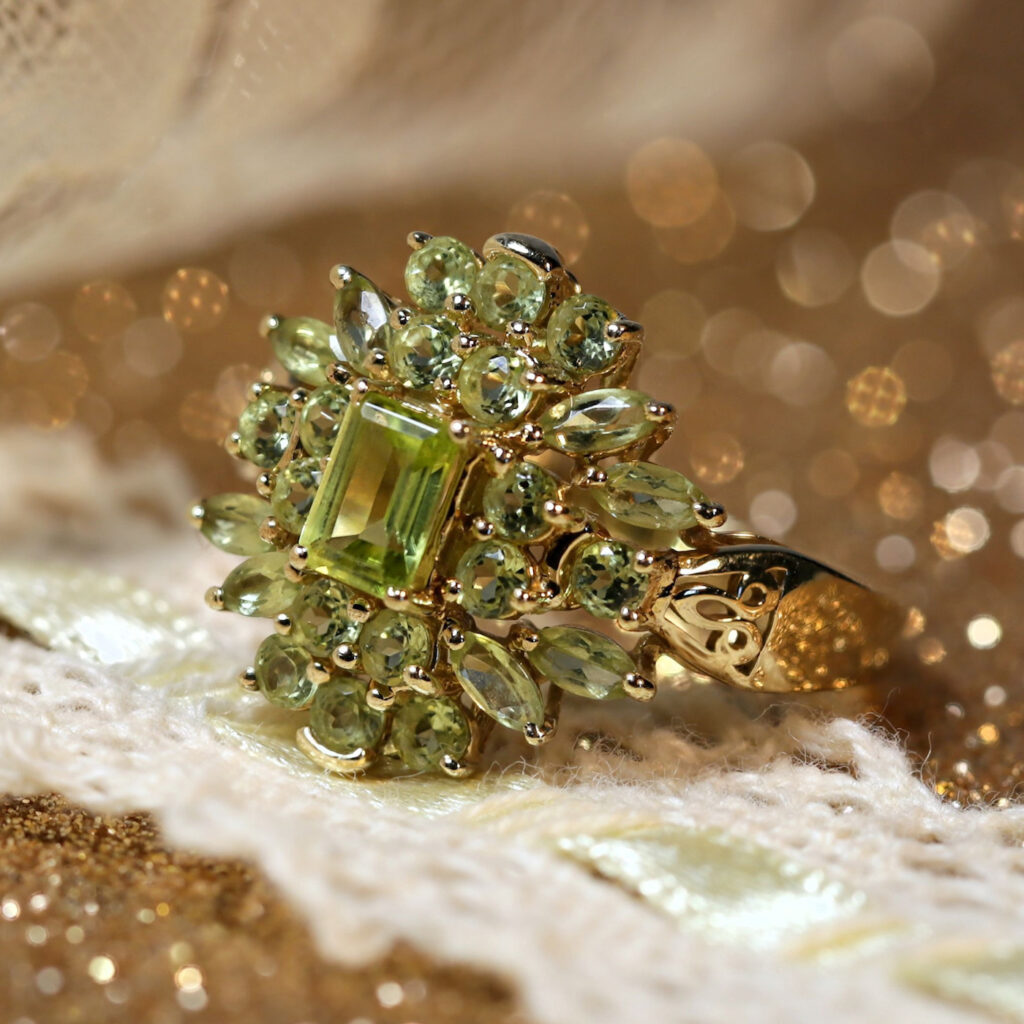 Spinel comes in a rainbow of colors, including red, blue, pink, purple, and orange and can be deep or pastel toned. Leos gravitate to red spinel, which happens to be the most valuable, expensive, and deepest in hue. Consider a spinel tennis bracelet, a mosaic style spinel ring, or solitaire stud earrings for a ear-scape dotted with color. Do note that these gemstones tend to be a bit softer and more prone to fading if exposed to heat and sunlight, so they do require special care.