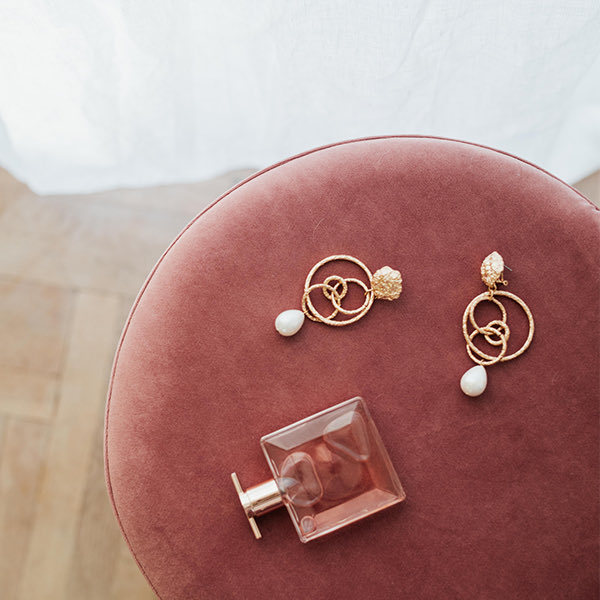 Looking for a Professional Non-Toxic Jewelry Cleaner to Use at Home?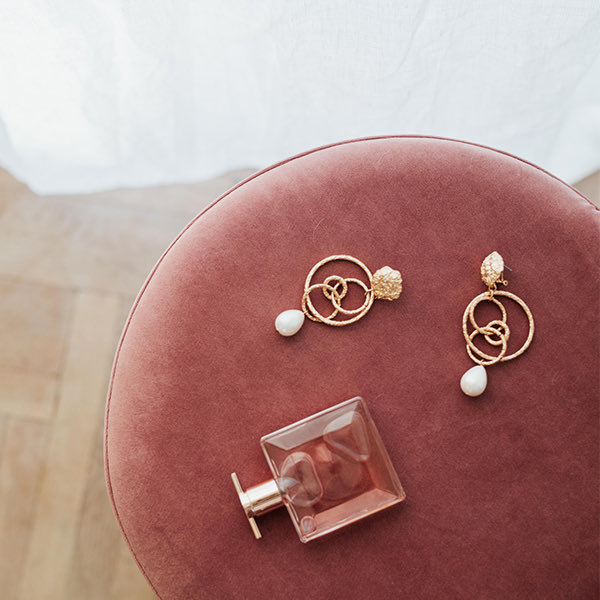 A quick survey of friends and family this morning confirmed that many of us spent this past week spring-cleaning our homes from top to bottom. We're all in super-cleaning mode, from our hands to our personal electronic devices to our counters, closets, clothes and yes, our jewelry. So I was not surprised to receive a message from an OBJ subscriber asking me to recommend a professional jewelry cleaning product for home use that is non-toxic to family members and pets. As it turns out, I can recommend not one, but seven (!), all made by our friends at Connoisseurs—the world leader in jewelry care products.
According to Connoisseurs Product and Social Media Manager Kathy Elliot, "These Connoisseurs professional formulas and products, when used as directed, are non-toxic to people, pets and the environment."
Jewelry Cleansing Foam
This all-purpose Jewelry Cleansing Foam, the newest product from Connoisseurs, melts away dirt and residue that collects on your jewelry—from everyday life, lotions, makeup, and more. It's quick and easy to use on diamonds, gemstones, gold, pearls, platinum, and costume jewelry.
Dazzle Drops Advanced
One of two new Dazzle Drops products, this elegantly designed jewelry cleaner cleans your jewelry in fresh solution every time. No more cleaning in dirty solution! You just squeeze, dip and dazzle your gold, platinum. diamond, precious and semiprecious stone, and fashion jewelry.
Dazzle Drops Silver
Dazzle Drops Silver does it all…cleans, polishes and protects silver jewelry from tarnish buildup. The secret to its success is Connoisseurs' exclusive Tarnish Control Formula. Use it on sterling silver, silver plate, and silver-with-gemstone jewelry.
Quick Jewelry Cleanser
A longtime fan favorite, Connoisseurs Quick Jewelry Cleanser safely cleans jewelry with a special gel formula. It comes with a handy jewelry cleansing brush that snaps on the jar for convenient storage. Gentle on your hands, Quick Jewelry Cleanser is perfect for diamonds, gemstones, gold and platinum jewelry.
Jewelry Wipes
Packaged in an easy-to-open red compact, Connoisseurs Jewelry Wipes fit in your handbag or tote so you can clean your gold and silver jewelry anytime, on the go. These dry, disposable wipes contain an anti-tarnish shield to help your jewelry retain its luster. Sparkle on!
Gold Jewelry Polishing Cloth
The Connoisseurs UltraSoft® Gold Jewelry Polishing Cloth is convenient for cleaning all your gold jewelry. Use this 2-Step Dry-Cleaning System to polish and clean jewelry and watches, while removing tarnish and helping to prevent further tarnish buildup.
Silver Jewelry Polishing Cloth
The Connoisseurs UltraSoft® Silver Jewelry Polishing Cloth is for polishing and keeping your silver jewelry clean. Like the Gold Jewelry Polishing Cloth, it uses a convenient 2-step system that makes it easy to remove tarnish while helping to prevent further buildup.
Both Connoisseurs Jewelry Polishing Cloths are made with 100% cotton fiber, a renewable resource.
Want to learn more about Connoisseurs professionally formulated non-toxic jewelry cleaners? Just leave your questions in the Comment section below. Thanks.