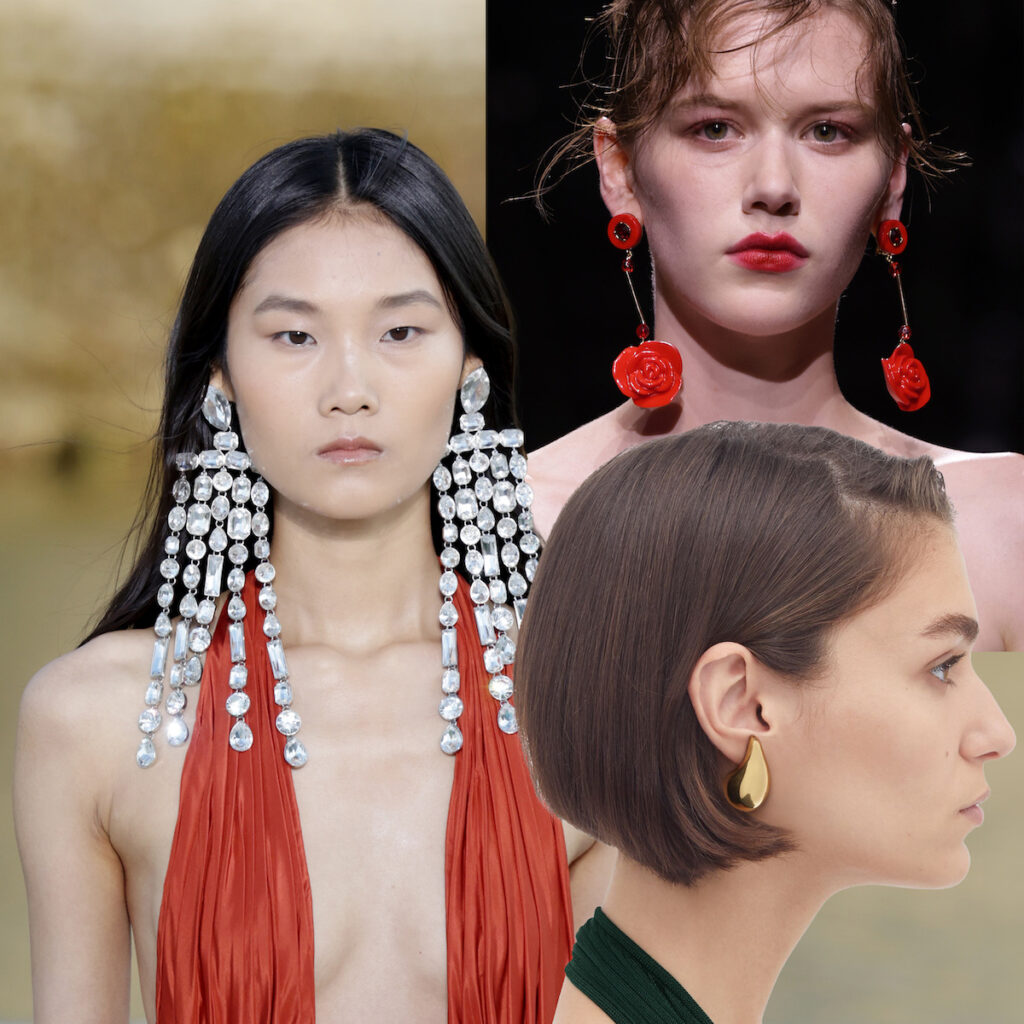 Fall Jewelry Trends Call for an Extravagant Earscape—Make the Trend Wearable With This Must-Have Accessory 
From Valentino to Simone Rocha Couture, This Fall Calls for Shoulder-Grazing Earrings. To Make this look wearable, We Love Locking Earring Backs
It's official. Fall 2023 jewelry trends are about going big, especially when it comes to earrings. Extravagant chandeliers, shoulder-grazing waterfall styles, and hyper-feminine maximalist drop earrings dominated the runway. Pinterest called this trend in its style forecast for 2023, which predicted we'd be stepping into our "main character energy," living our lives like the spotlight is on us at all times. Claiming "main character energy" is a swift change of pace, and is much "louder" than the quiet luxury aesthetic that's been dominating our feeds for the past season.
Trend Watch:
Simone Rocha's Pink and Red Ribbon Stud Earrings are bold expressions of femininity—there's nothing dainty about this bow.
At Valentino, these shoulder grazing chandeliers gave a nod to the '80s shoulder-pad—all about making power moves.
These Bottega large drops are splurge-worthy nuggets of gold.
At the Giorgio Armani Privé Haute Couture show, rosettes were a design motif—but big and bold when it comes to statement studs.
At Christian Dior Haute Couture, single earrings are ever so intentional. The high jewelry line includes pieces specifically designed for right and left ears.
Editors posit the influx of larger-than-life fashion icons dominating the zeitgeist, from the return of Carrie Bradshaw to Greta Gerwig's Barbie. And now that the summer has sizzled away from us, we're ready to get back to work—on our looks, that is—and that means donning accessories that come equipped with power moves.
And speaking of moving, a statement earring does just that: it sways with a woosh! as you strut down the avenue or give a presentation from your living room. "There are few delights quite like the sensation of a large earrings moving in unison with your facial expressions," notes Harper's Bazaar. And while we're totally on board, we want to make sure you're locking those statement earrings in place. Don't consider this trend without the Connoisseurs'Locking Earring Backs.
What It Does: The Connoisseurs Locking Earring Backs are made from surgical stainless steel to fasten earrings without a hidden mechanism. You won't even know it's there, as it works to keep you earrings secure, even as you move.
How to Use:
Slide on to fasten
Squeeze to remove
There's no hidden mechanism like with other locking earring backs, so there's no opportunity for bacteria to fester or clog the post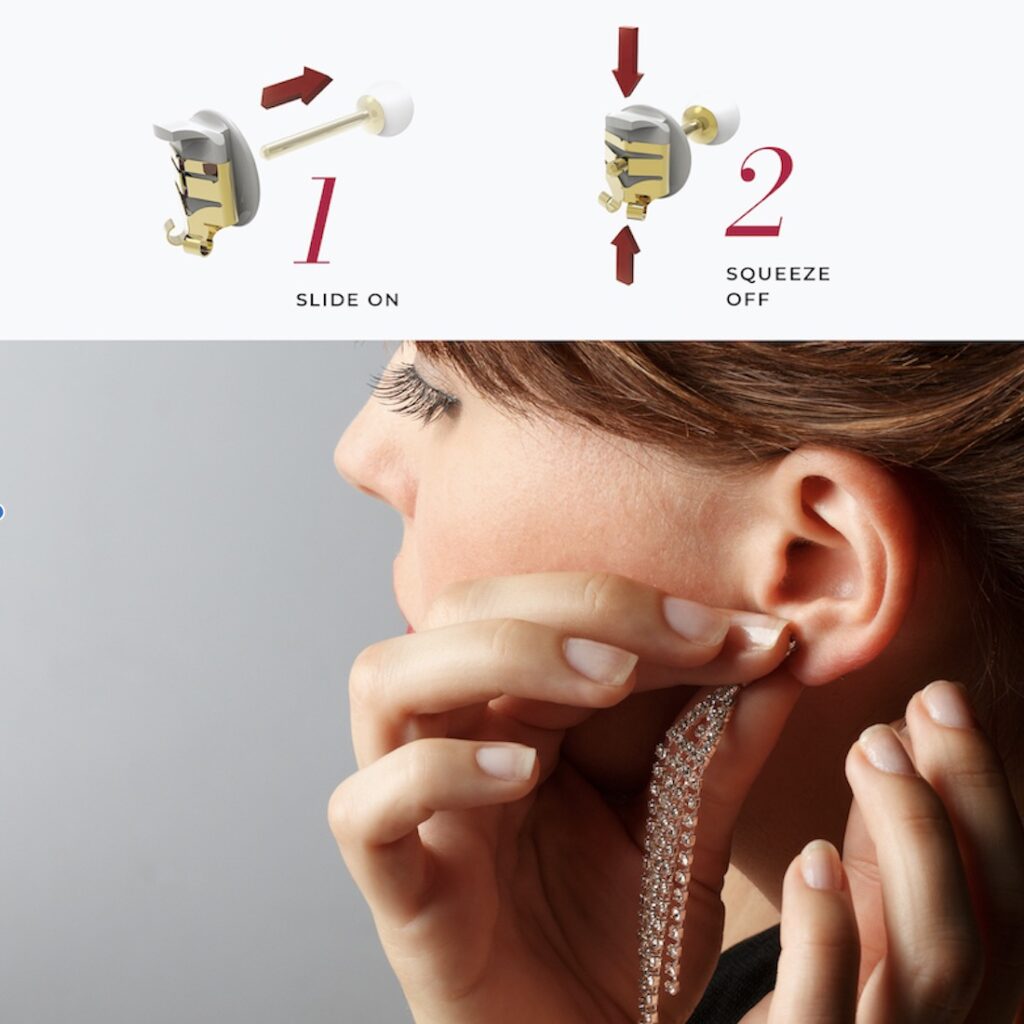 Who's It For:
You finally got your hands on those Bottega large drops. Don't let your precious earrings slip away or get snagged.
They work on stud, screw, post, hoop, and fishhook earrings
These locking earring backs fit 99% of all earring posts (0.5 – 1.0mm)
They work especially well for statement, dangly, or heavy pieces
Slide on for easy securement
Squeeze off to remove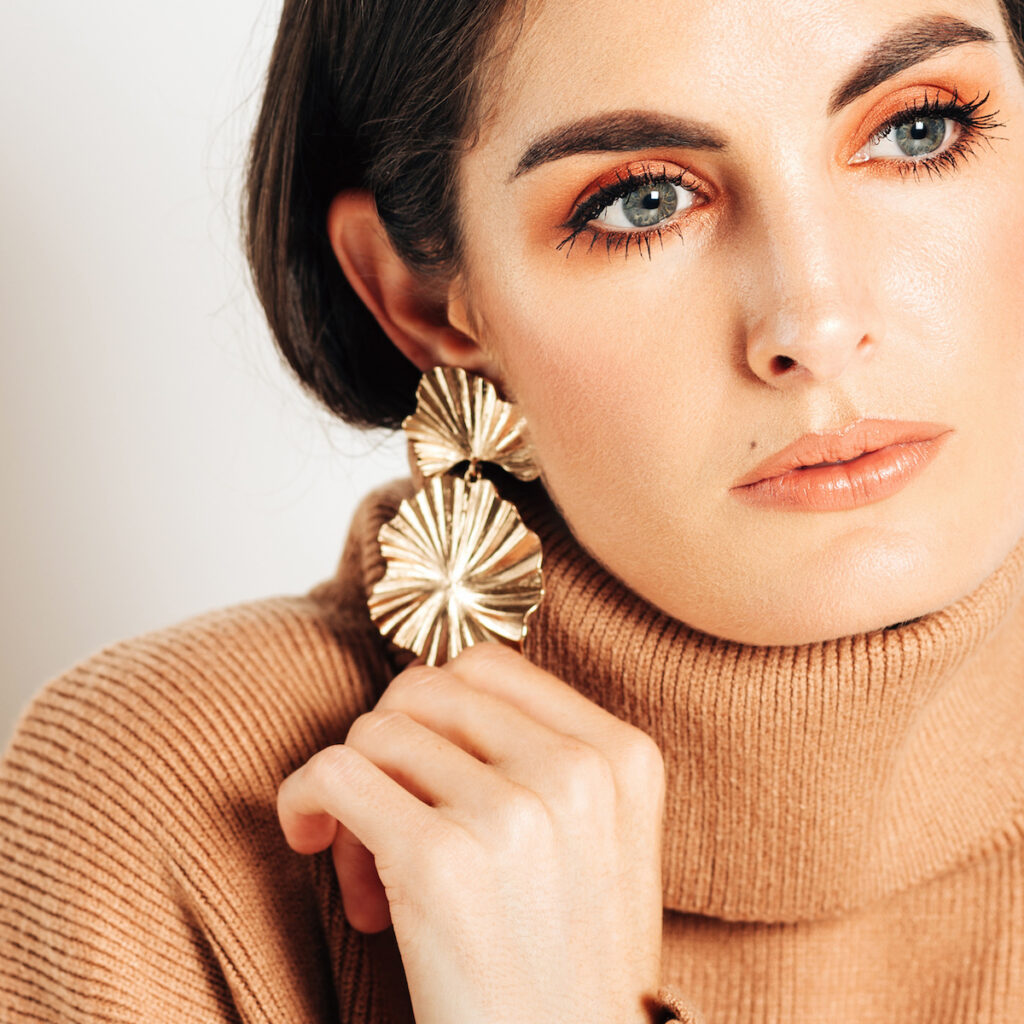 You've Got Options:
Our locking earring backs are not visible, however, they come 24 karat plated, should you want to be dripping in gold.
Made from surgical stainless steel for a hygienic choice
Choose from Goldilocks: Gold locking earring backs by Connoisseurs are made of 24K gold-plated surgical stainless steel OR
Silverlocks: Silver locking earring backs by Connoisseurs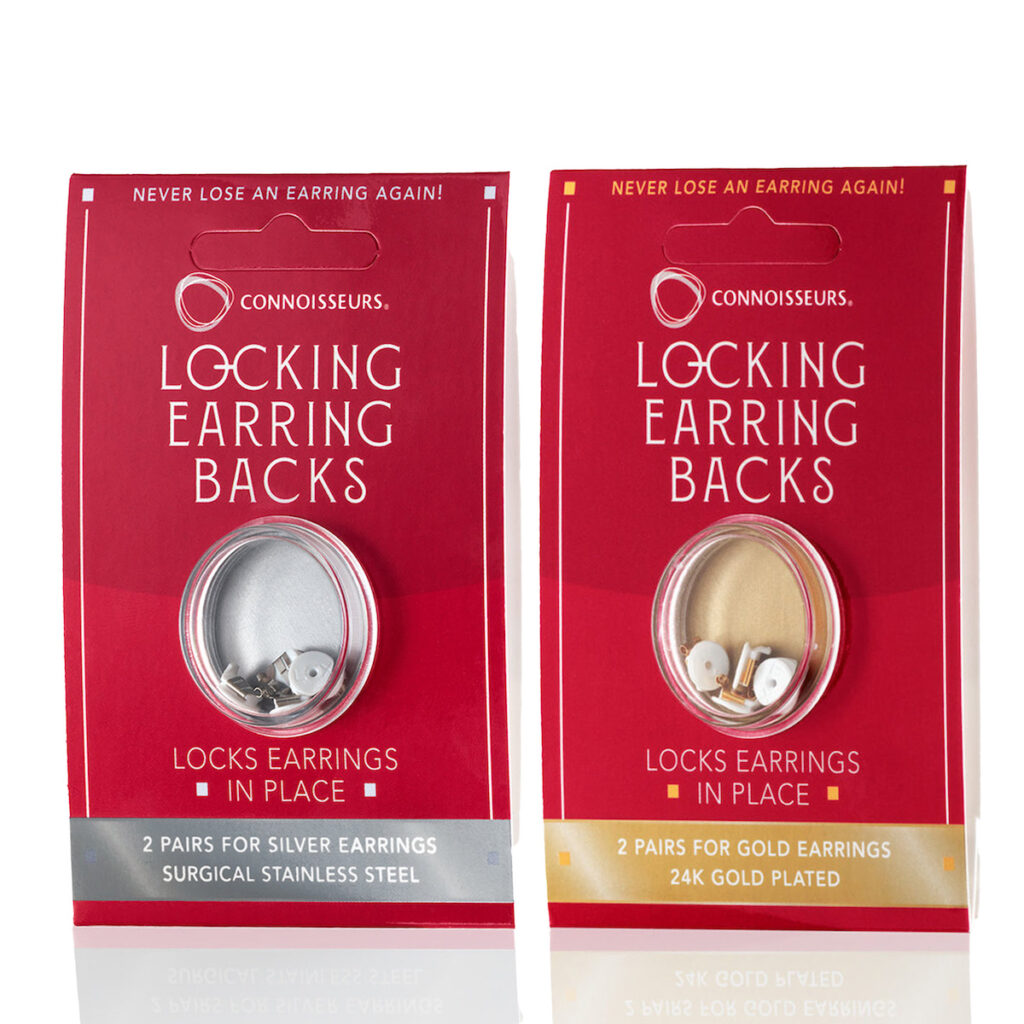 Feature clockwise from Left: Valentino Paris Fashion Week F/W 23/24, Giorgio Armani Privé Paris Fashion Week F/W 23/24, Bottega Veneta Drop Earrings