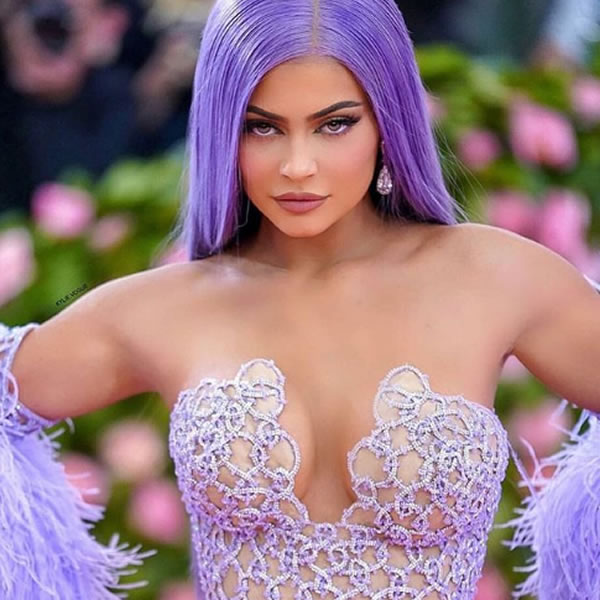 Like Kylie's Jewelry Style? Get Her Summer Looks for Less
When it comes to fashion and beauty influencers, few can keep up with Kylie Jenner. Kylie's 139 million+ Instagram followers are living proof. Her Kylie Cosmetics and KylieSkin care lines are runaway hits. And, oh, and did I mention she's a self-made billionaire? While this 21-year-old mogul can well afford any jewels she wants, I'm having trouble pinning down (pun intended) Kylie's jewelry style. The lines are blurred between off-duty Kylie and red-carpet Kylie because so much of her life is lived on camera (and so much of her jewelry is on loan from designers).
So I checked in with KUWTK (Keeping Up with the Kardashians), Kylie's Instagram, and various media outlets to see what this dazzling young mama is wearing this season.
Here are some tips to help you achieve a few of Kylie's favorite jewelry looks on a real-girl budget.
Kylie's Jewelry Style from the Bottom Up
Vogue asked last month: "What will define the look of summer 2019?" The magazine's answer might surprise you…the adorned foot!
"Yes, feet might actually be the new ears, if the bejeweled ankles and toes we're seeing are anything to go by," reported Vogue, citing Kylie's Instagram. On it she had posted a shot of her perfectly-pedicured toes in multiple golden toe rings.
"On her ankles, she layered two chains: one gold with dangling charms, the other a constellation of crystals, or possibly, real diamonds," continued Vogue.
Get Her Foot Bling Look for Less
[one_third]
[/one_third][one_third]
[/one_third][one_third_last]
[/one_third_last]
If you'd like to plant a foot in the Kylie's jewelry camp this summer, you can do so at a modest price. I'd skip the diamonds and look for anklets with rhinestones, charms, and shells for the same effect.
Then add one or more gold-tone toe rings, which can be found in any department or big box store…even in drugstores in the accessories aisles.
The bottom line? Foot bling is a must for this summer's strappy sandals and flip-flop kitten heals.
Red-Carpet Lilacs
[one_half]
[/one_half][one_half_last]
[/one_half_last]
I was mesmerized by Kylie's feathered Versace gown at The Met Gala in May, a harbinger of fashion's current passion for all things purple.
She accessorized with matching hair, and stunning purple sapphire drop earrings by Kardashian family friend and Hollywood designer, Lorraine Schwartz. Who knows if they were borrowed or Kylie's own?
Get Her Lavender Look for Less
Try lavender crystal drops from Ross-Simons or lilac danglers by Kendra Scott, two affordable brands I can picture Kylie and her sisters wearing IRL.
Rock them with this season's must-have utility jumpsuit or a Little White Sundress, and add some celebrity style to those hot summer days and nights ahead.
Kylie's Jewelry Style Includes Bold Gold
[one_third]
[/one_third][one_third]
[/one_third][one_third_last]
[/one_third_last]
As the youngest of the Kardashian-Jenner clan, Kylie's jewelry style is undoubtedly influenced by all the Kardashian women, so she's often seen in a family favorite: big chunky gold-link chains and bracelets.
Above, Kylie and sister Kim Kardashian West don matching Chanel two-piece knits for a mid-morning ride in a golf cart (because when you're K-Js that's what you do).
They're wearing bold gold cuffs and link-style bracelets, their go-to look with big gold hoops.
Get Her Links for Less
OBJ fans know I too am obsessed with gold link jewelry. Last year I discovered Julie Voss, whose collection of 18K gold-plated styles includes terrific bracelets under $200.
See also Eve's Addiction and BaubleBar for gold-tone link pieces you can wear with everything.
To learn more about Kylie's jewelry style and that of her megastar sister KKW, please click here.