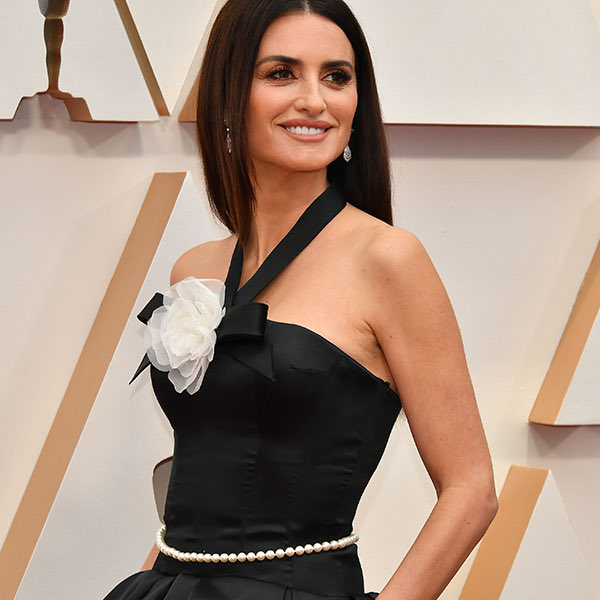 Chanel at the 2020 Oscars | A-List Jewelry Styling Tips for Spring
From the moment Penélope Cruz hit the 92nd Academy Awards red carpet in Chanel, I told myself it can't get any better than this. Six hours later the Spanish actor's look was still my favorite of the night, but she had been given a good run for her money by several of her sister Chanel ambassadors and aficionados. Let's explore the House of Chanel at the 2020 Oscars…with an eye toward accessorizing à la Chanel for spring.
Penélope Cruz
E! red carpet guru Brad Goreski was quick to point out that Chanel ambassador Penélope Cruz's Haute Couture gown was inspired by one from the Spring/Summer '95 collection. This new version featured a high-low skirt to show off Cruz's satin shoes, and a string of Chanel pearls worn as a belt. Together with the Maison's signature camellia brooch, this one rendered in tulle, the white pearls added a youthful and modern touch to Cruz's ensemble.
Tip: Consider wearing a rope of pearls around your waist this season, or mix one with a gold chain or two for the multirow chain belt look Karl Lagerfeld made famous.
Margot Robbie
Nominated for her role in Bombshell, gorgeous Margot Robbie chose vintage Chanel for her Oscars turnout. The Once Upon a Time in Hollywood star was one of several VIPs who selected vintage gowns in a gesture of sustainability. Robbie's navy blue silk dress from Chanel's Spring/Summer '94 Haute Couture collection featured detached beribboned statement sleeves. While she accessorized with earrings from the Chanel Fine Jewelry line, the star of her show was a bejeweled tassel brooch—an unexpected jolt of color and texture with the timeless Chanel.
Tip: To achieve Margot Robbie's fashion focal point, try a bold brooch on a V-neck dress or top for spring…or substitute a clip-on statement earring to mimic the effect.
Lucy Boynton
According to the editors of Allure, "Lucy Boynton's Pearl-Embellished Side-Part at the Oscars Is a Direct Nod to Coco Chanel." While we all remember Charlize Theron's diamond tennis bracelet center part at the SAG Awards, Boynton's flat faux pearls (and their Gorilla Glue fastening) made even more waves on the Oscars red carpet. Boynton, who stars in The Politician, appeared on the arm of boyfriend Rami Malek. She stunned in a tiered Chanel Haute Couture gown with plaid sleeves from the Spring '20 collection.
Tip: Skip the glue gun and buy a pearl-studded barrette or headband for spring. Watch how it will brighten up your face and eyes!
Billie Eilish
Grammy superstar Billie Eilish switched from all-Gucci to head-to-toe Chanel at the 2020 Oscars. According to WhoWoreWhatJewels, "Her roaring lion Protective ring in 18K white gold set with a 1.92-carat emerald-cut brown diamond, 14 fancy-cut brown diamonds, 306 brilliant-cut diamonds was paired with a  Chanel  Etoile Filante ring, set in 18K white gold with a two-carat round-cut diamond, 29 fancy-cut diamonds, 83 brilliant-cut diamonds, and 29 princess-cut diamonds." Wow.
Tip: Coco Chanel was a Leo, and thus the lion has been an important house code from her reign to this day. Look for lion motif styles and CC logo pieces to achieve the Chanel look. And keep all your jewelry sparkling with Jewelry Wipes by Connoisseurs!
Did you like these highlights from Chanel at the 2020 Oscars? Click here to see more jewelry and fashions by Chanel.