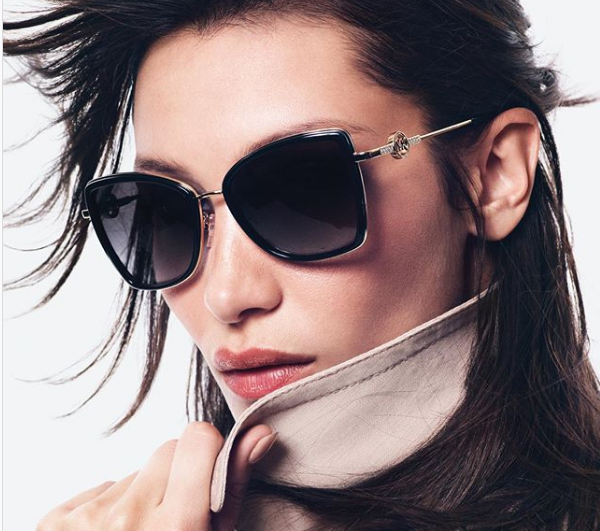 Bold Collars Are Trending | How Do I Clean My Necklaces?
Dear Reader: On behalf of our OBJ team, I wish you and your family good health, a safe space, and extra patience during the weeks and months ahead. We will continue to publish our optimistic jewelry articles in an effort to provide you with a bit of distraction—and a touch of sparkle—in these challenging times. Sincerely, S.A.M.
Are you ready for the bold collar/big necklace trend? Both the Spring and Fall 2020 Ready-to-Wear collections were neck-deep in statement collars, including wide Disco collars, oversized Peter Pan collars, button-down collars with menswear neckties, and detachable collars, which Vogue says are "the accessory you never knew you needed." Each of these runway favorites calls for multiple necklace options…in fine as well as fashion jewelry. Here are some brand new styles, new ways to wear pieces you already own, plus the best way to clean your necklaces for dazzling results.
'70s Disco Collars | Tie One On
The Brooklyn Museum's much-anticipated Studio 54 exhibit has been postponed, but we'll all be ready when the music starts again. According to Harper's Bazaar, "The wide collar favored by the Studio 54 set made a surprise comeback on the spring 2020 runways. Modernized on coats, jackets, and button-downs at Lanvin, Ferragamo, JW Anderson, and beyond, the look is often shown with contrasting colors to make it really stand out."
Another popular '70s style this season stars menswear-influenced Oxford shirt collars with sheer or chunky neckties, as seen at Ralph Lauren, Dior, and Tory Burch. The trick to making both these retro looks authentic is to add a gold medallion choker (a la Versace) or long layered chains with talismans (YSL, Dior).
Hot Under—and Over—the Collar
Here's a look that literally popped up on several of the best Fall 2020 runway shows, including Proenza Schouler and Acne Studios, just to name a couple. It involves taking a tubular choker and wearing it outside half of your turned-up coat lapel or jacket collar. So new!
It's not often we see a truly innovative way to wear jewelry with outerwear, or a new way to wear your old-favorite necklaces. At Sacai the models wore their pearl-and-chain chokers outside both sides of a stand-up collar. Either way, we say don't overlook this important over-under trend.
How to Clean Fine and Fashion Necklaces
When it comes to cleaning your gold-tone fashion necklaces, we recommend All-Purpose Jewelry Cleansing Foam and Jewelry Wipes by Connoisseurs. 
Do you prefer 14K gold styles? Trust the Red Jar by Connoisseurs. Their bestselling Fine Jewelry Cleaner will leave your karat-gold necklaces and chains shining Klieg-light-bright!