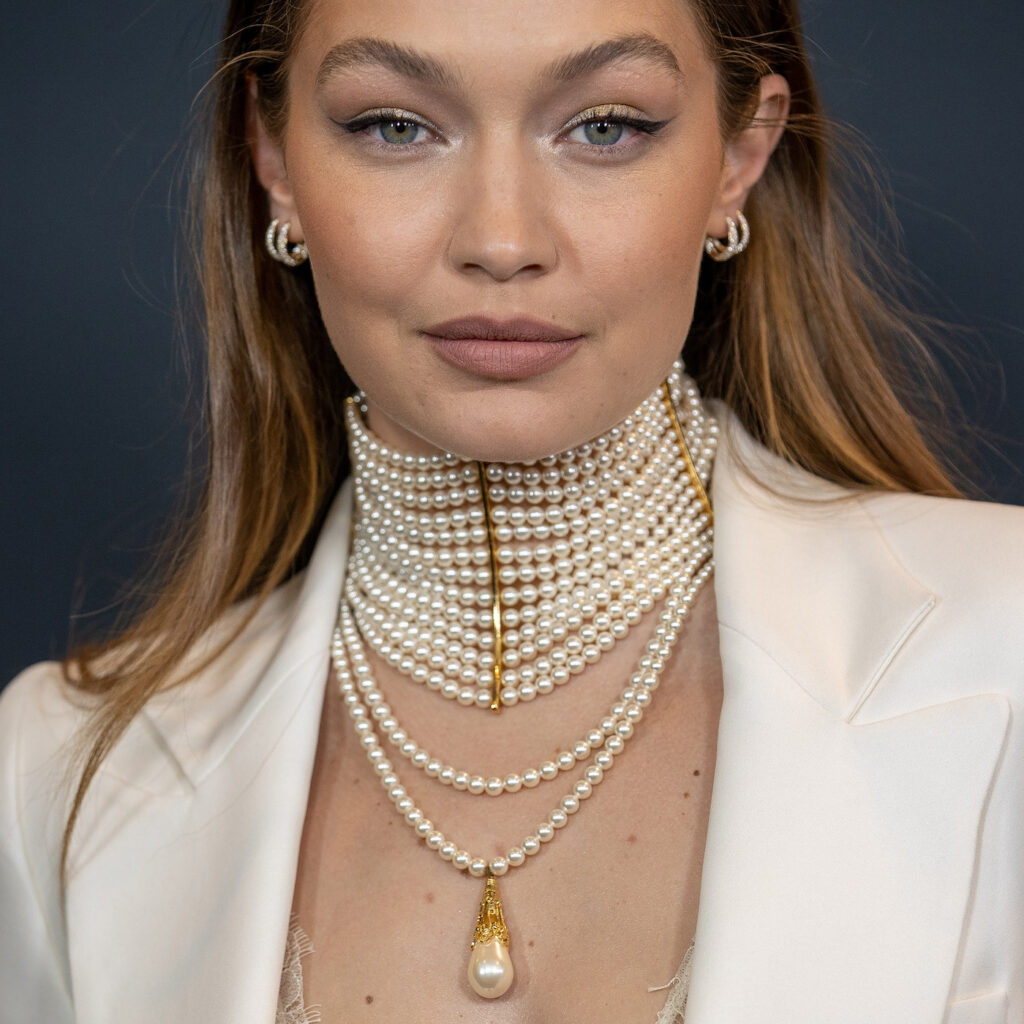 Pro Tips on How to Clean Pearls for Lasting Luster
From bridal jewelry to everyday looks, pearls add a sophisticated and classic aesthetic that lives outside of trends. Worn as single pieces, in brooches, rings, as strands and solitaires, pearls are a mainstay of fine jewelry and belong in everyone's collection. When cared for correctly, pearls can last generations, and can be passed on as heirlooms. Of course, you need to know how to clean pearls without ruining them, and also to preserve their luster over the years.
Why Do Pearls Need Cleaning?
Pearls are naturally coated with an organic outer layer called nacre, which is what gives them their iridescent appearance. In order to keep the nacre intact and your pearls as shiny and lustrous as possible, it's important to clean pearls after every time you wear or touch them. Also, because pearls are natural and organic substances, that means they're prone to change over time, especially when exposed to the elements. But don't let that stop you; remember your statement jewelry is meant to be worn and enjoyed. With informed maintenance, pearls can last several lifetimes.
Connoisseurs Tip:
The more you wear your pearls, the more likely you are to take care of them, which extends their lifespan.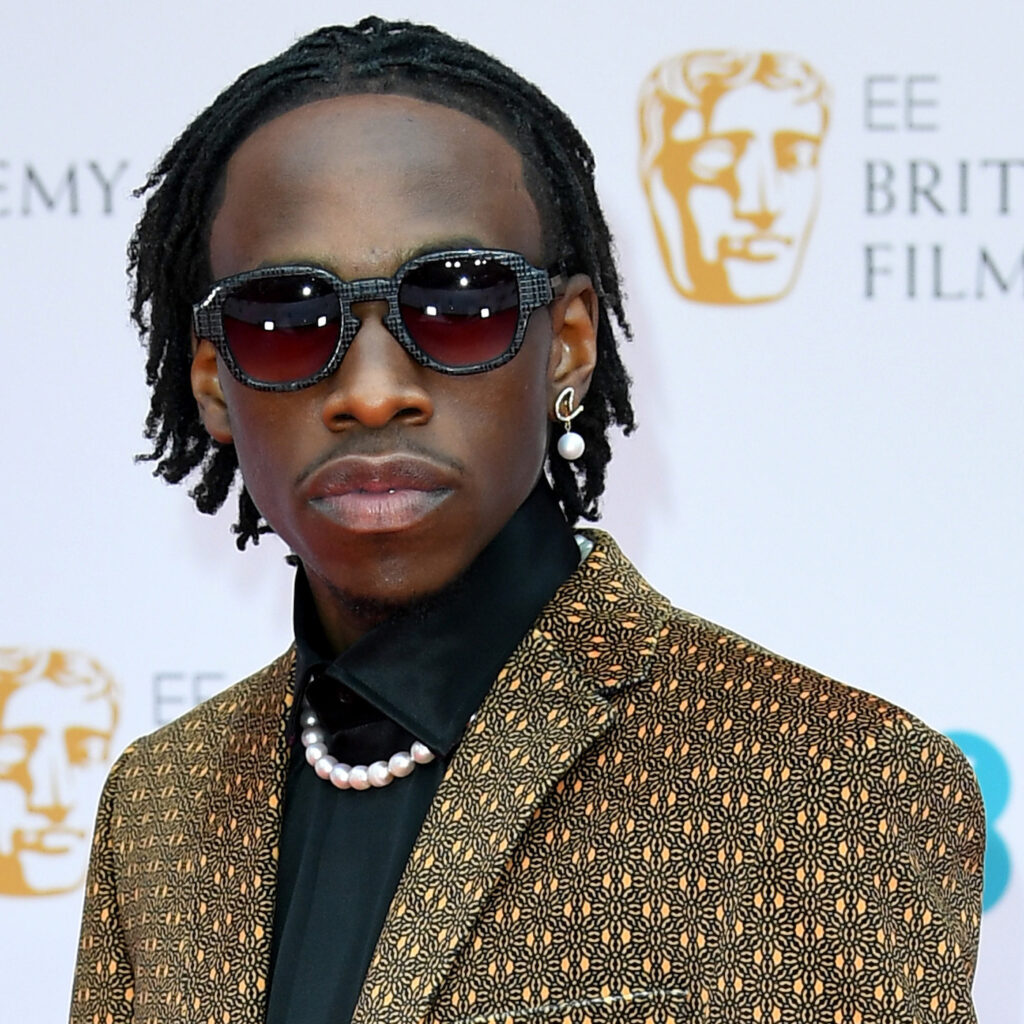 How to Tell Real from Fake Pearls
A real pearl feels cool and warms up when worn. Rub pearls against your teeth with a side-to-side motion. A real pearl will usually have a slightly rough or gritty texture. Fake pearls made from glass or plastic will usually be almost perfectly smooth. Pearls can be white, cream or gray, but also purple, black, pink, green, champagne, chocolate, blue and lavender in color. Tahitian pearls have a remarkable range of color and can be creamy white and grey, greens iridescent peacock, and deep black. South Sea pearls, which are often the most expensive type of pearls as they take longer to cultivate, can be golden in color and are often referred to as 24 karat.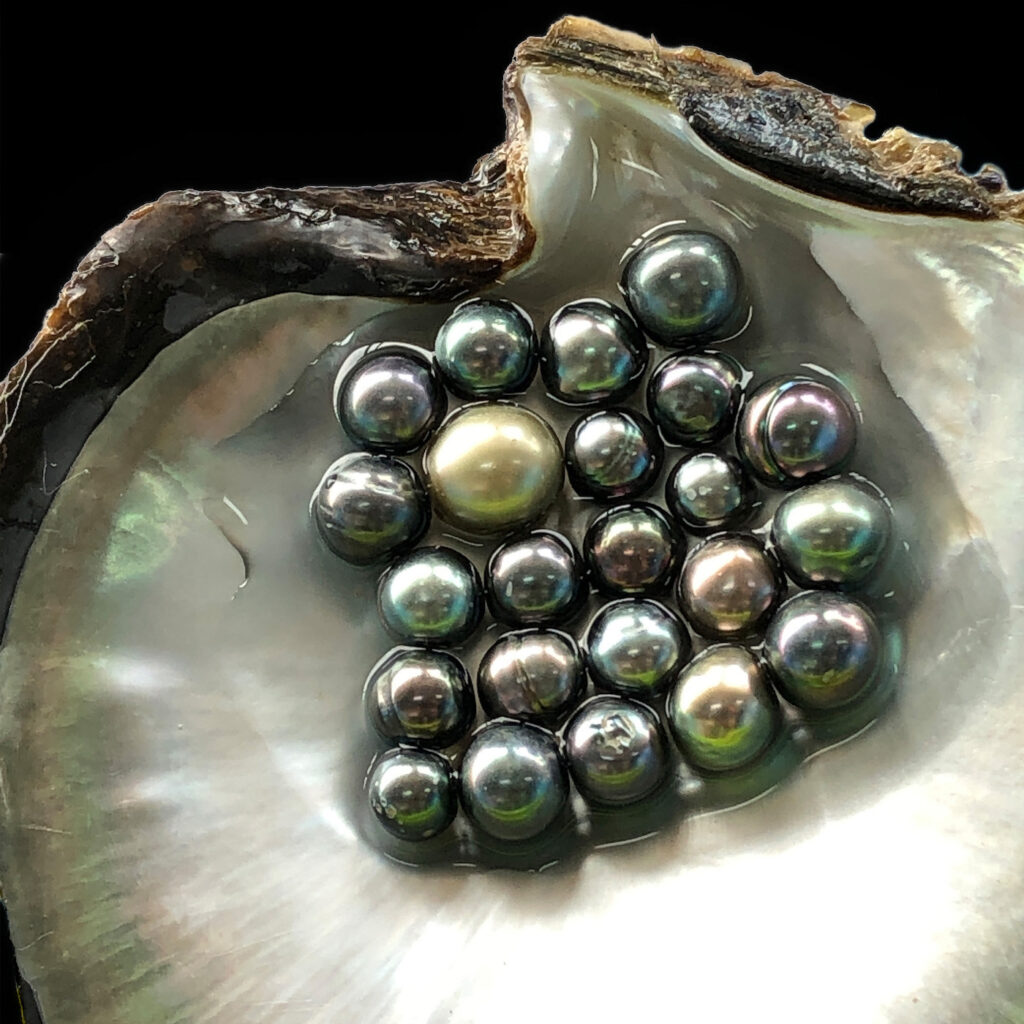 Why Are Pearls So Delicate?
Pearls score a 2.5 out of 10 on the Mohs Scale of Mineral Hardness, which means they are very easily scratched by harder substances. The Mohs Scale of Mineral Hardness is the standard way of measuring a mineral jewel or gemstone's durability and to determine its best possible care to preserve its integrity.
Connoisseurs Tip:
To keep pearls from accumulating residue, put your pearls on last. Makeup, lotions, perfumes, and hairsprays can coat your pearls and give them a dull appearance. However, natural oils on your skin will enhance the pearls' luster.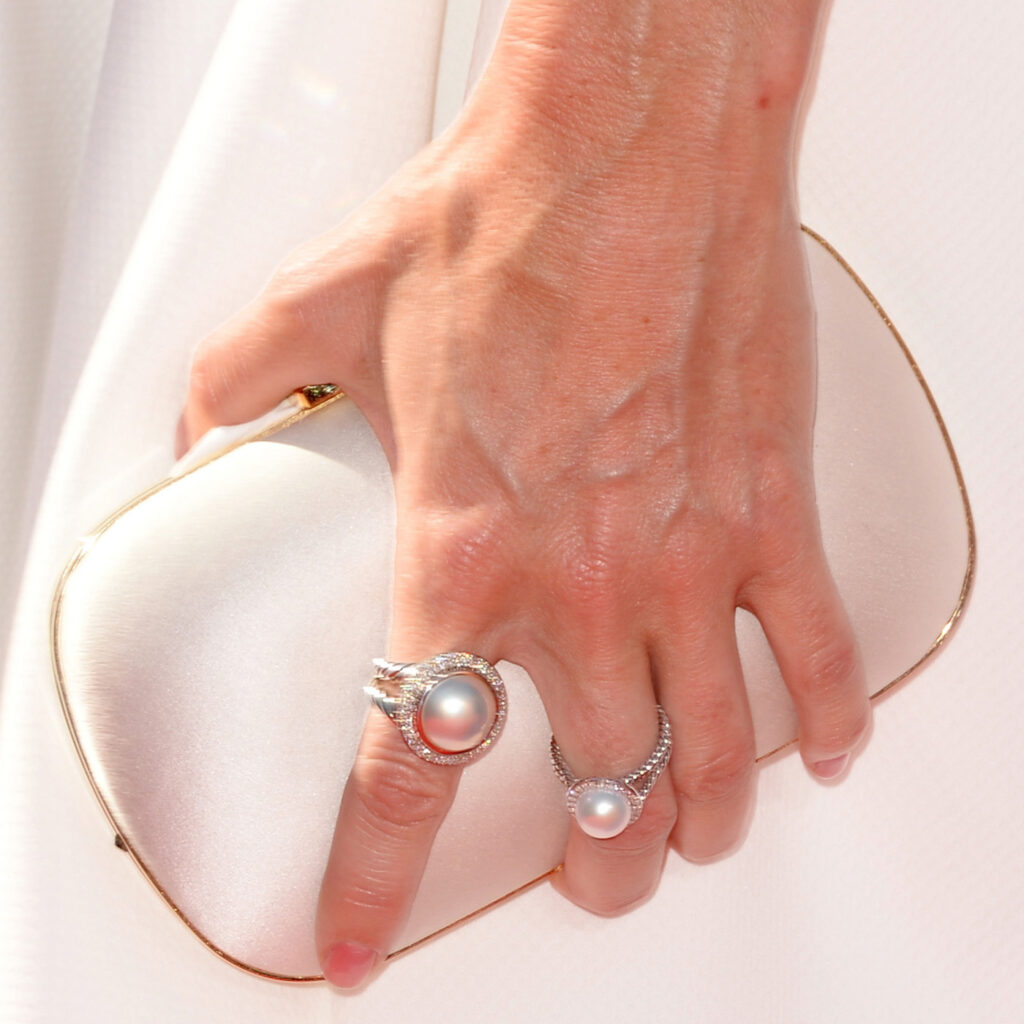 How to Clean Pearls the Correct Way
Always inspect your jewelry before cleaning it to make sure it is safe and intact.
The Best Way to Clean Pearls in a Setting
The best way to clean pearls in a gold setting is to use Connoisseurs Dazzle Drops Advanced Jewelry Cleaner.
Here's how to do it.
First, fill the cleansing container with warm water. Squeeze in approximately 10 Dazzle Drops into the water.
Dip a soft cotton cloth in the cleaner and gently rub the pearls.
You can also place your pearl jewelry in the dipping scoop: just dip for 30 seconds and remove jewelry from the scoop.
Rinse and dry with a lint-free cloth.
The best way to clean pearls in a silver setting is to use Connoisseurs Dazzle Drops Silver Jewelry Cleansing Crème. These products have been specifically formulated to be safe for pearls.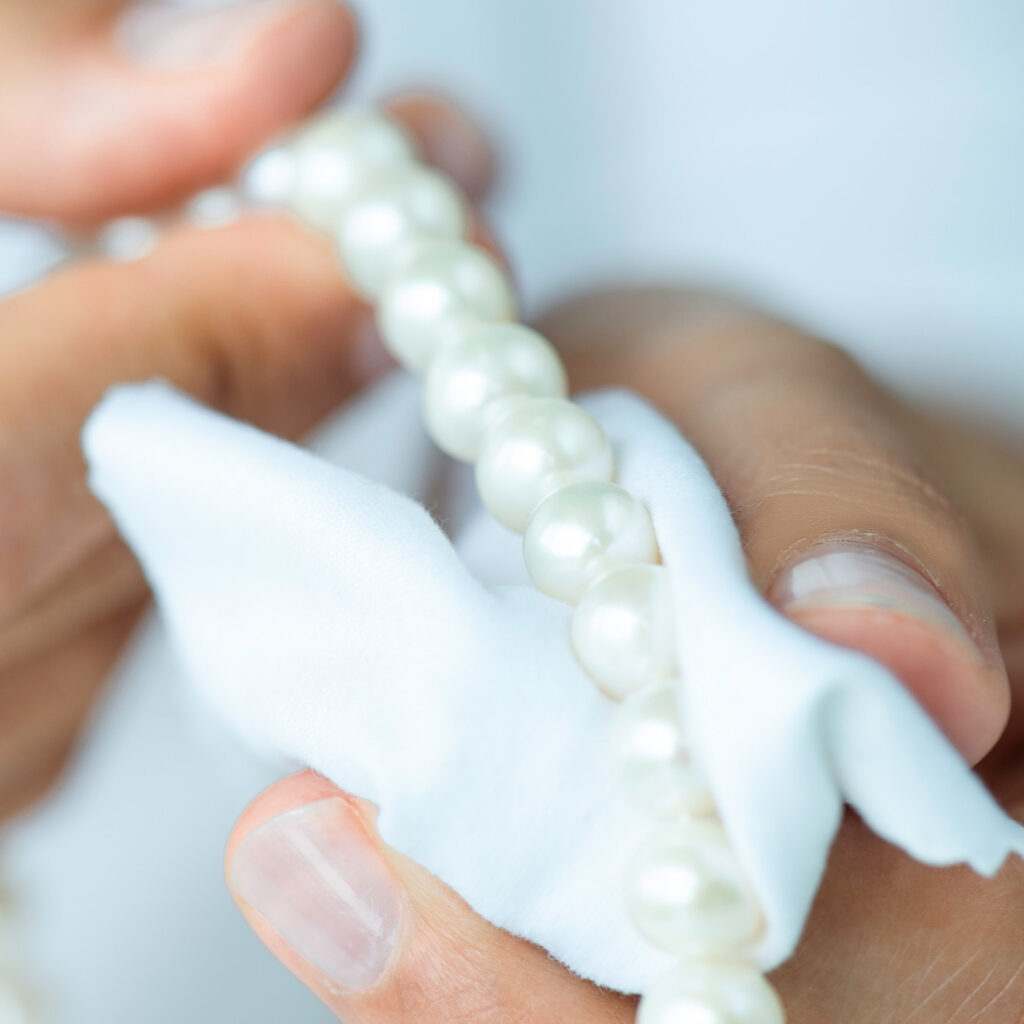 The Best Way to Clean a Strand of Pearls
The best way to clean a strand of pearls is to use Connoisseurs Dazzle Drops Advanced Jewelry Cleaner. You can also use Connoisseurs Delicate Jewelry Cleaner or Connoisseurs Dazzle Gel Quick Jewelry Cleaner to clean a strand of pearls.
This ammonia-free formula gently cleans and revives the brilliance in all your "handle with care" pieces. Our advanced polymer system repels soil for longer lasting shine and also helps reduce the appearance of fine scratches in settings. Look for it in the Iconic Red Jar.
Connoisseurs Tip:
If you are dipping a strand of pearls you will need to make sure they dry completely before wearing them to ensure the silk string does not stretch. Place them on a clean, dry cloth and let them air-dry overnight.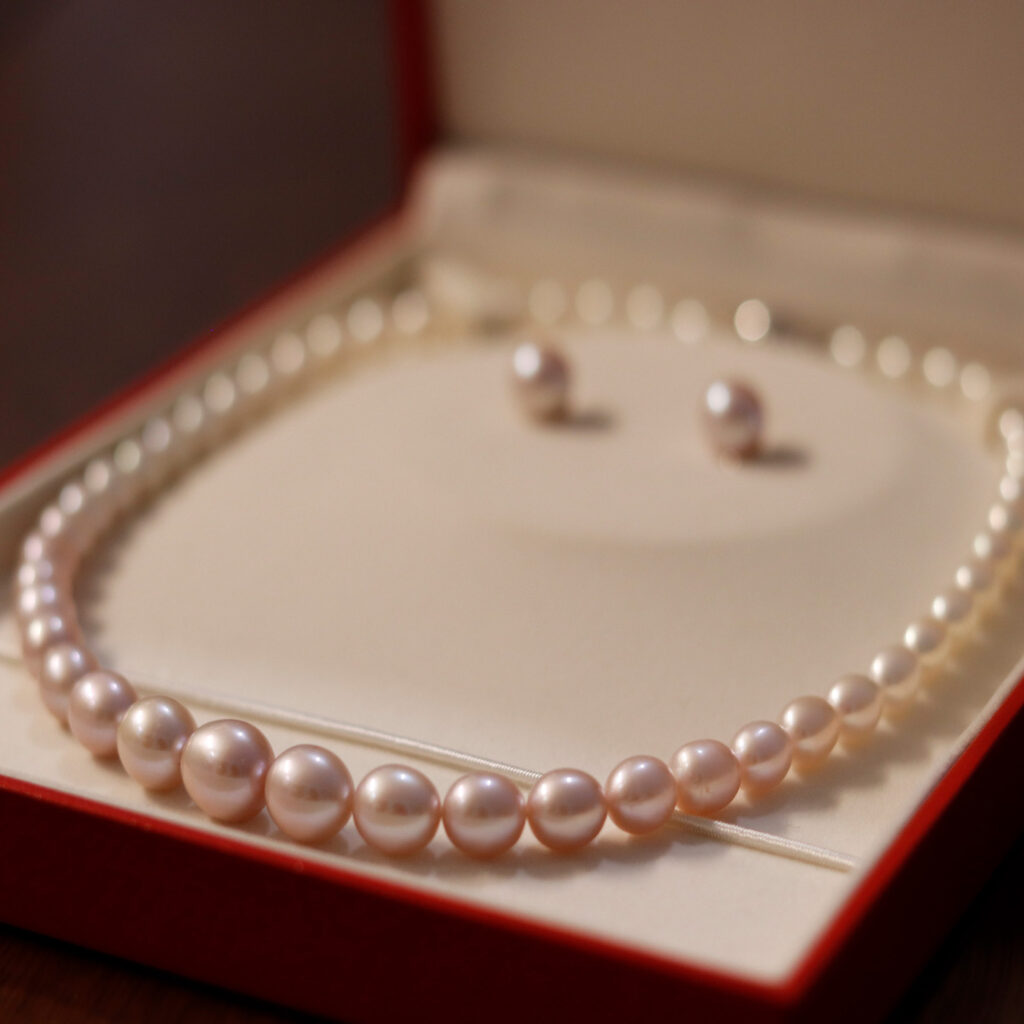 Keep Pearls Safe from Scratches
When you're done wearing your pearls, store them separately so they can avoid getting scratched by other jewelry and to minimize exposure to dust and build-up of debris that could scratch the surface of your jewelry.
Connoisseurs Tip:
We recommend against using any ultrasonic cleaning device on all pearl jewelry. Pearls are too delicate to withstand this type of cleansing procedure.