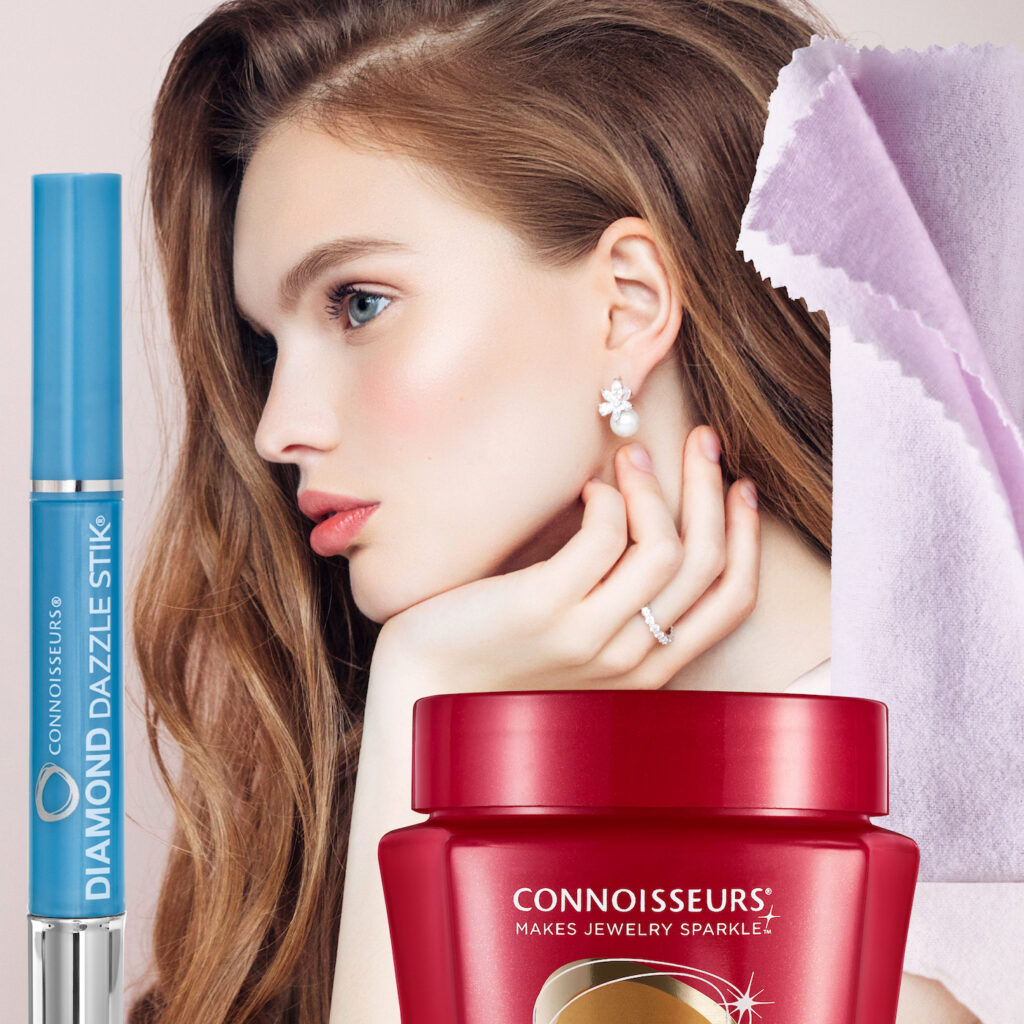 The Best Jewelry Cleaners to Make Your Jewelry Sparkle at Home
Connoisseurs has products to clean every type of jewelry, including diamonds and platinum, all at home for instant results.
When searching for a jewelry cleaner to make your jewels shiny and new again, there are a couple of important things you need to know. For starters, it's important to choose the right product and method for they type of jewelry you're cleaning. Formulas are designed to be safe and effective for a variety of types of jewelry types, but can be hazardous to others. Not sure what your jewelry is made of? Check out our Connoisseurs guide to identifying jewelry to set you straight.
Second, you're going to want to consider the method with which you're cleaning your jewelry. Liquid jewelry cleaners are highly effective (and affordable). A dip jar allows you to submerge jewelry for an effortless shine, or come with a dipping scoop that allows you to conveniently drop in your best pieces for a convenient cleanse. Sticks offer the handy option of brush bristles to swipe away dirt and grime, and are a good choice for travel. Wipes are a great on-the-go method and include anti-tarnish polishing agents and come pre-packaged in single-use cloths. And, finally, polishing cloths can provide an excellent buffing alternative for ritual cleansing. Do note that polishing cloths have a substance embedded in the fibers that help clean, polish, and remove tarnish while leaving an anti-tarnish barrier to help prevent future build-up.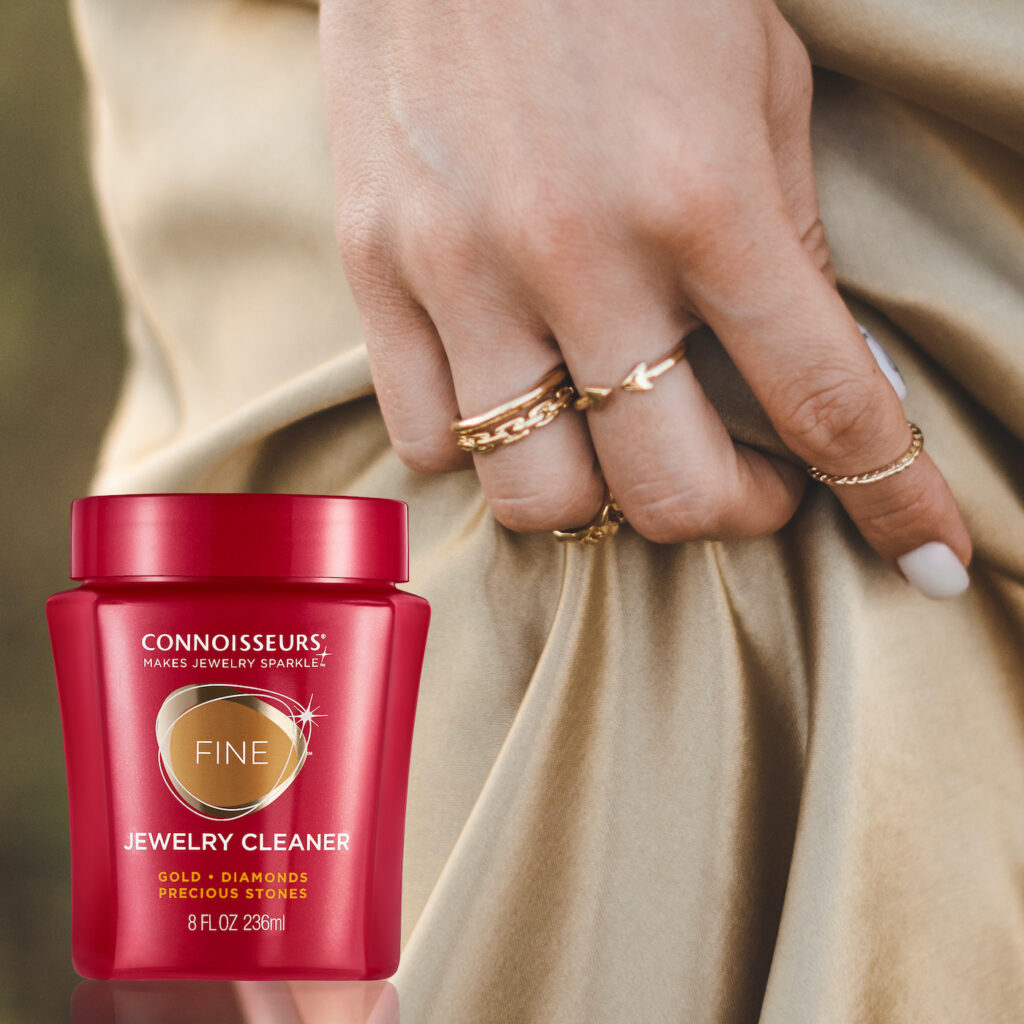 The Best Connoisseurs Jewelry Cleaners
As seen on TikTok! This viral sensation with over 36,000 sparkling reviews on Amazon, often shows up on your FYP, and with good reason. Regular use of Connoisseurs Fine Jewelry Cleaner will help you bring out the brilliance in your gold, platinum, diamonds and precious stone jewelry.
This formula contains polymers in an ammonia-free formula for a gentle yet effective cleanse. Plus, the advanced polymer system helps prevent further build-up and reduce the appearance of tiny scratches in jewelry settings where dirt and germs accumulate.
Includes a dip tray and cleaning brush.
Use on: Gold, diamonds, and precious stones
For a fast, convenient way to clean sterling silver jewelry, use Connoisseurs Silver Jewelry Cleaner to remove tarnish and restore shine and brilliance to sterling silver necklaces, bracelets, rings, earrings, and charms. We spy this on our social feeds as a TikTok made me buy it item to snag.
Use on: Sterling silver only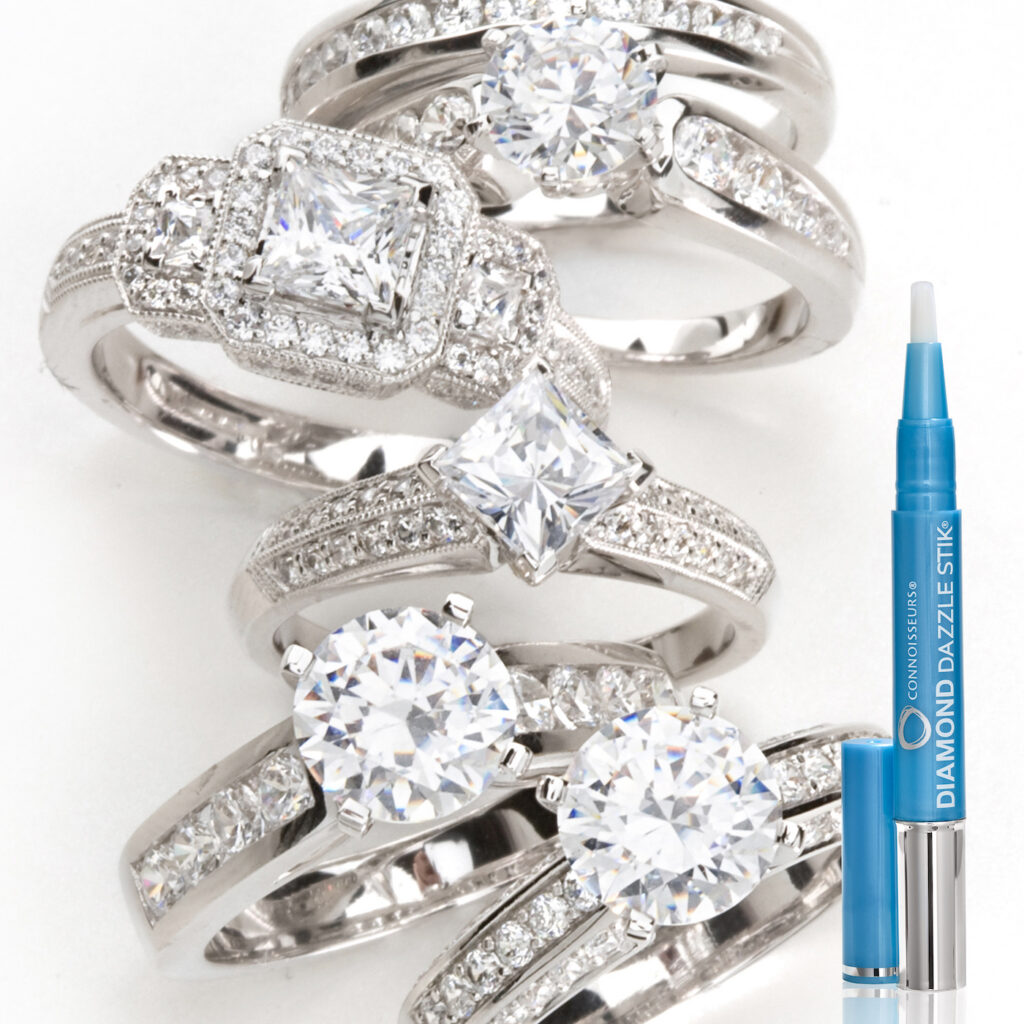 This buzzed about travel-friendly option makes diamonds sparkle like new; no wonder brides love it for "that glow." Our advanced polymer formula system helps reduce the appearance of fine scratches by removing dirt and oils and repelling them for a longer lasting shine. Quick and spotless drying keeps jewelry looking its high gloss best. Check out this TikTok for a super-easy demo; this creator finds it a must-have for "quick pinch cleaning situations."
Check out our feature on the Today Show, where the Diamond Dazzle Stik steals the spotlight. https://www.today.com/video/step-into-spring-with-these-helpful-cleaning-products-167148101644
Use on: Diamonds, gold, and platinum jewelry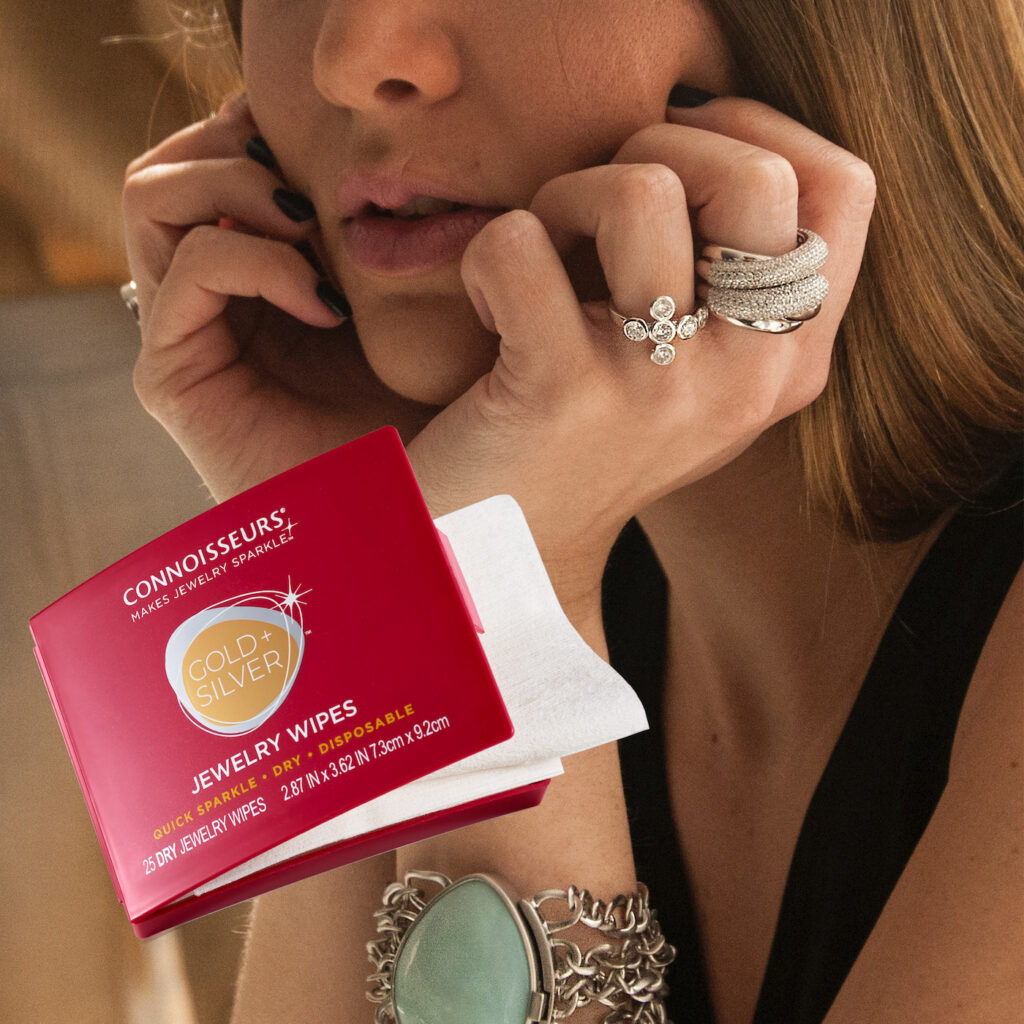 Connoisseurs Jewelry Wipes Compact are an amazing travel hack! Clean all your gold and silver jewelry anytime, anywhere. Conveniently packaged in an easy-to-open compact, our dry, disposable and non-toxic wipes contain an anti-tarnish shield to help your jewelry retain its mirror-like luster. Don't take our word for it. Rolling Stone has noted, "These disposable wipes are soft and gentle, and safely clean and polish your jewelry and watches."
Use on: Gold and silver jewelry.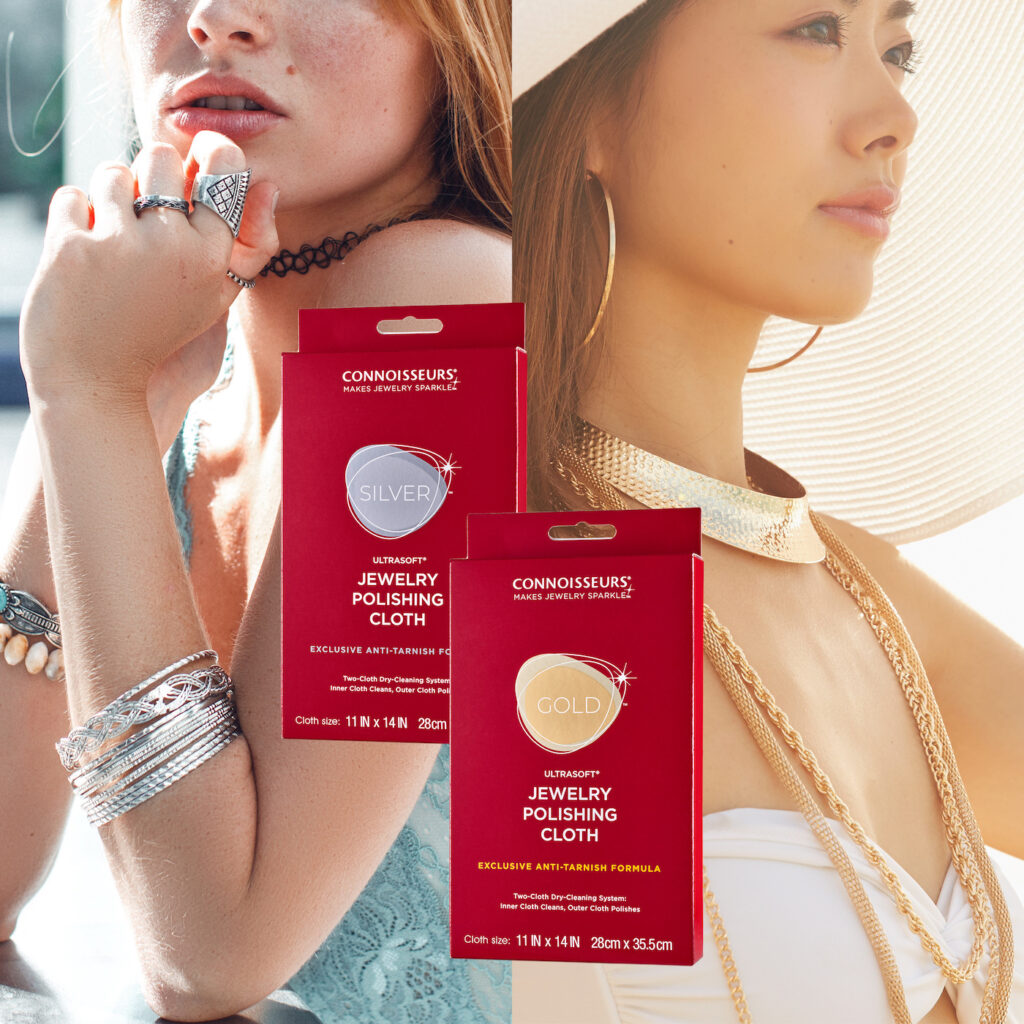 Polishing Cloths (Gold)
Our UltraSoft Gold Polishing Cloth is super-convenient for cleaning gold jewelry—including gold watches. Use this Two-Step Dry-Cleaning System to polish and clean jewelry and watches to a high luster, while removing tarnish and helping to prevent further tarnish buildup. Bustle loves these for when you're on-the-go, for a "mess-free" sparkle.
Use on: Gold and platinum jewelry and watches
Polishing Cloths (Silver)
A good clean and buff with our Silver Jewelry Polishing Cloth will get rid of unsightly tarnish marks on your favorite silver necklaces, bracelets, earrings and rings. The convenient 2-step Silver Dry Cleaning System makes it easy to remove tarnish and help prevent further tarnish buildup, which is why Cosmopolitan noted they're a must buy—especially when you're traveling.
Use on: Silver jewelry and watches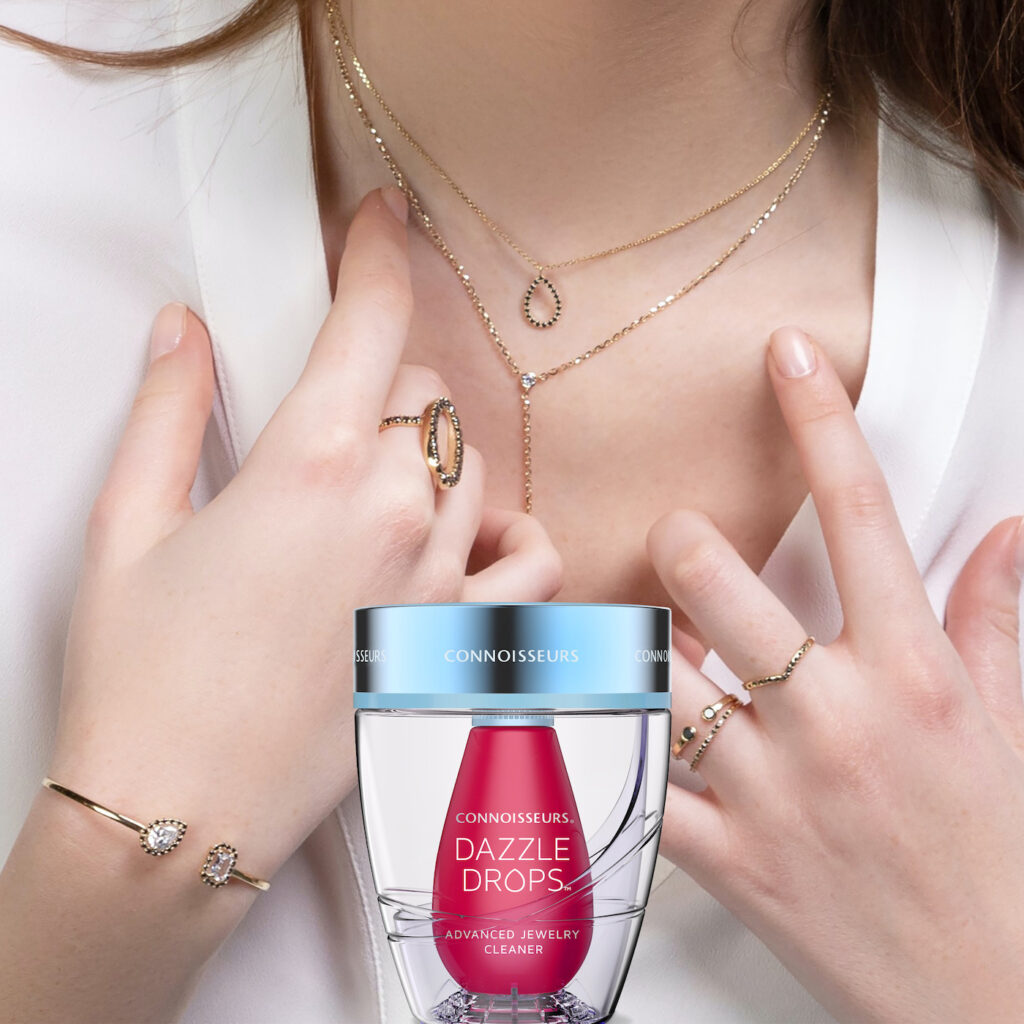 Dazzle it clean with non-Toxic Dazzle Drops Advanced Jewelry Cleaner, which makes a fresh cleaning solution every time. No more cleaning your jewels in dirty solution, our Dazzle Line is a better way to make your jewelry sparkle. Squeeze, dip, and dazzle. Includes enough solution for more than 80 (10-drop) cleanings, an easy-to-use dipping scoop, and a grip-easy cleansing brush designed to clean all jewelry surfaces.
Use on: Gold, platinum, diamonds, delicate jewelry, precious and semi-precious stones.
There's always more to discover...