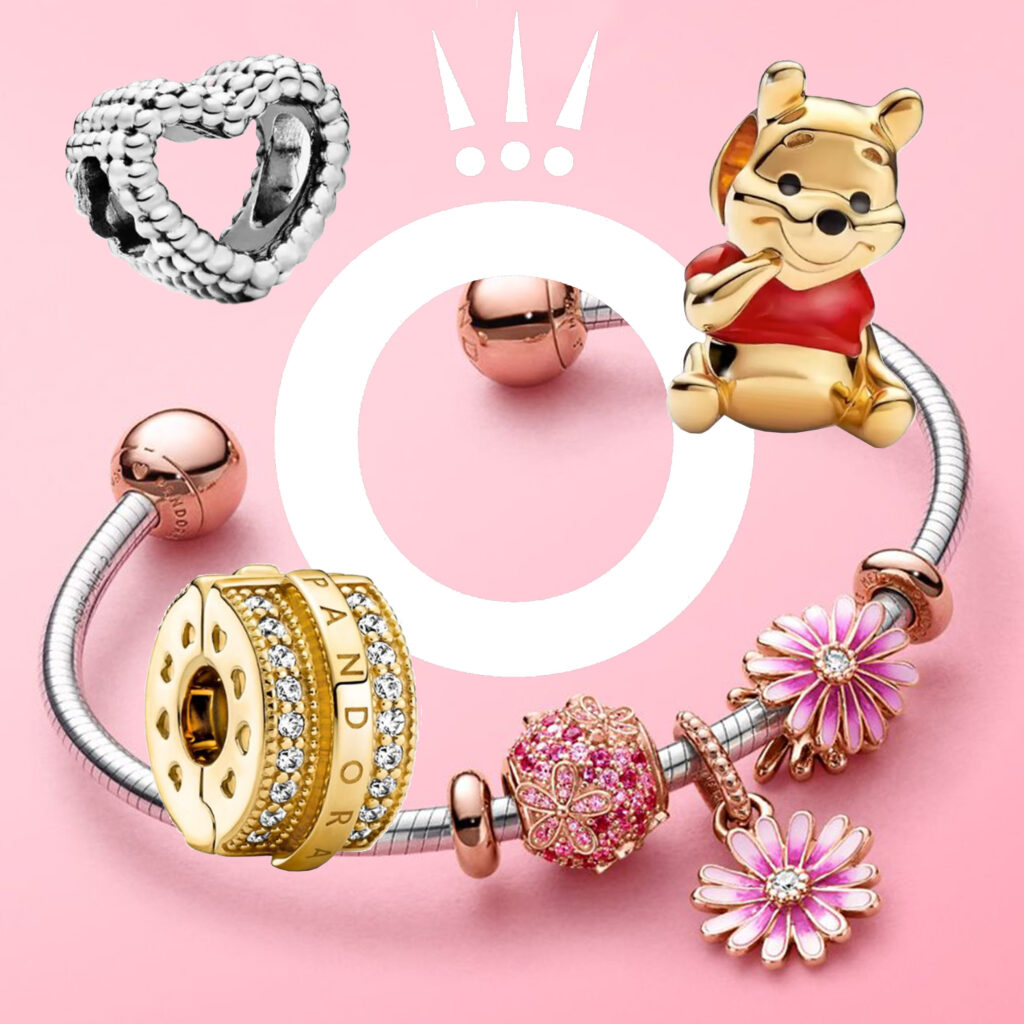 How to Clean Pandora Jewelry
The contemporary brand requires special attention when it comes to cleaning.
Pandora Jewelry: A Look Behind the Brand
When it comes to cotemporary, affordable, and stylish jewelry there's no better brand than Pandora. Established in Copenhagen in 1982, Pandora became popular in the U.S. for its affordable line of classic designed jewelry. Its style is sophisticated-cute, with an emphasis on timeless pieces as opposed to more trendy ones. The brand is best known for its customizable charm bracelets, as well as earrings, necklaces, watches, and designer rings. Model Halima Aden, has been regarded as a modern muse for Pandora.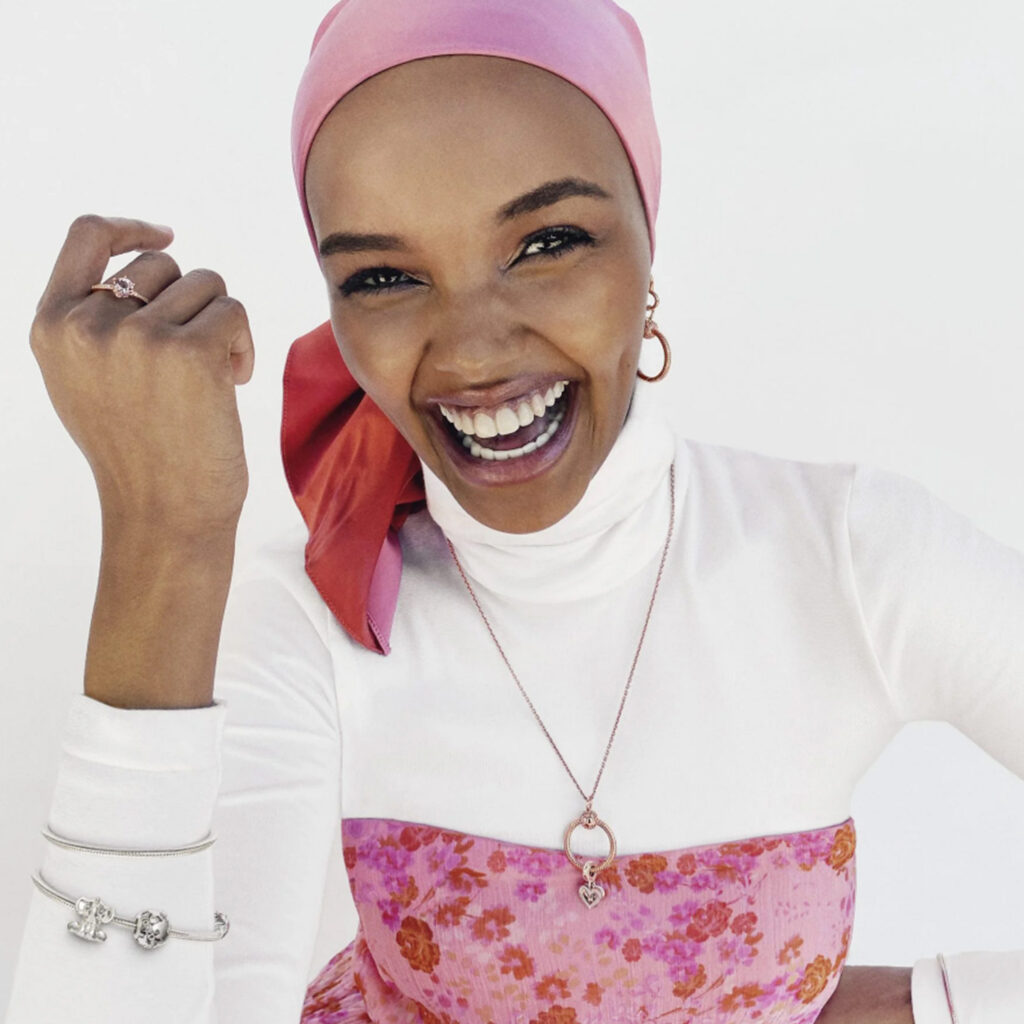 The contemporary line is also becoming more cosmopolitan. Kate Middleton and Selena Gomez are fans. According to the Fashion Network, in 2021, Pandora did over $1 billion in sales, proving the brand is not only still relevant, but getting better with age. WWD reported that Pandora will be opening up a headquarters in New York City in 2022, as well as new locations in San Francisco and London.
Pandora charms continue to help lead the brand, and feature recent collabs with Disney, Marvel's The Avengers, and Star Wars. The Winnie the Pooh Bear Charm (SS22) is a definite collectible, and one of the hardest charms to keep stocked. Charms that celebrate friendship, family, and birthdays are also as popular as ever. Some favorite designs include the Beaded Open Heart Charm and Protective Hamsa Hand Dangle Charm.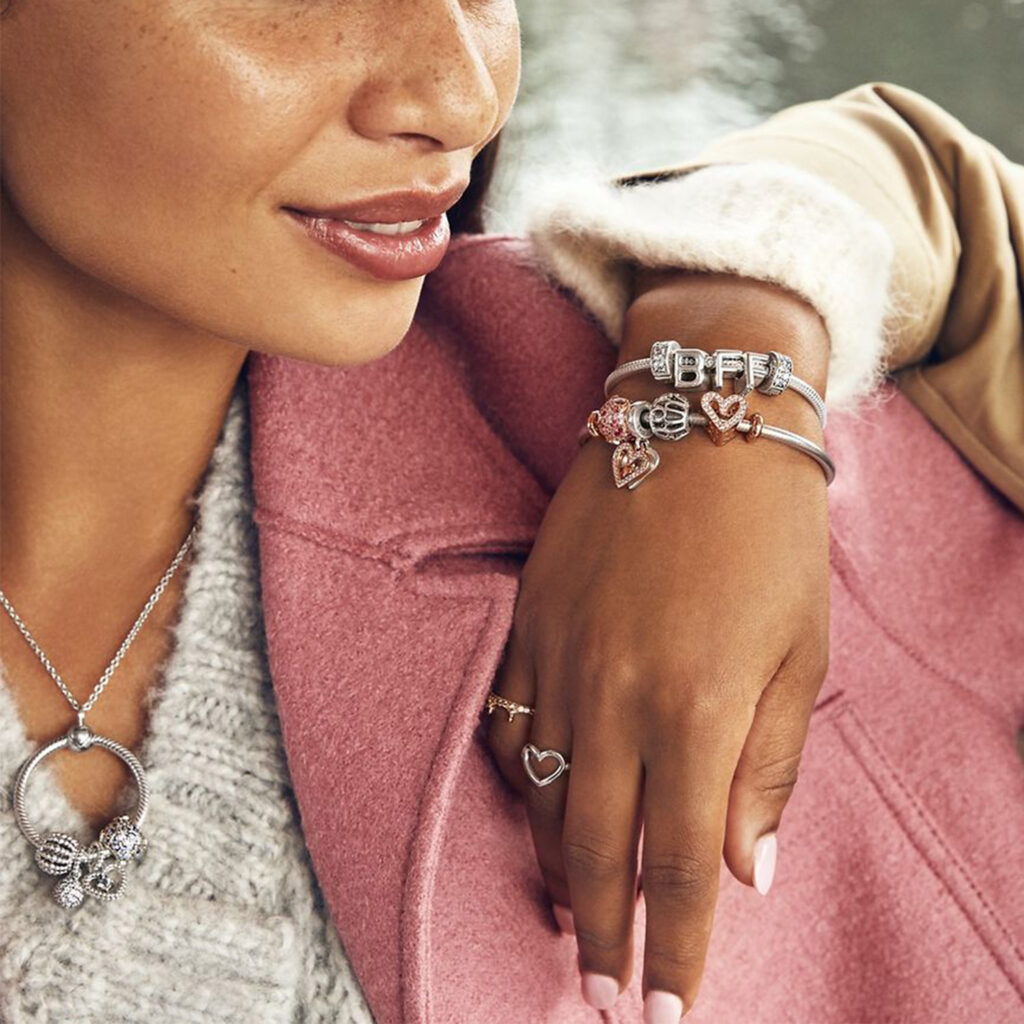 Connoisseurs Tip:
Many of the Pandora charms have crystals or enamel which require delicate care. To keep your charms sparkling, use the Dazzle Drops Silver Cleansing Crème, which is safe for sterling silver, silver plate, and silver with gemstone jewelry.
Do not use the Connoisseurs Silver Jewelry Cleaner on these charms.
Pandora's sterling silver cable chain necklaces are also huge for the brand, and the style set. Worn with or without a pendant, these chains give a similar aesthetic to more expensive jewelry and is one of fashion's best kept secrets.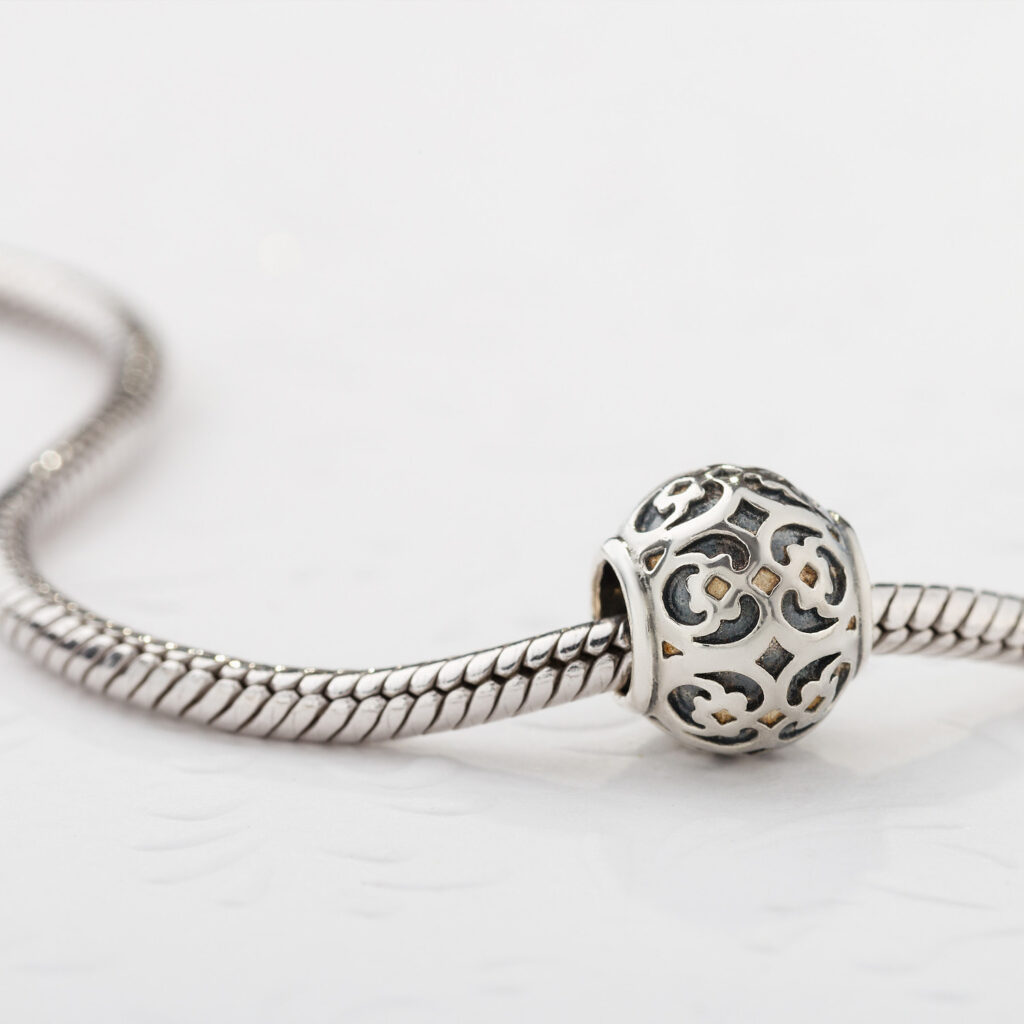 How to Clean Pandora Jewelry
Pandora uses a design feature called oxidizing or antiquing. This is a shading technique where darker areas appear in the engravings to help show off the designs. Note that the Connoisseurs Silver Jewelry Cleaner will remove the oxidized or antiqued effect.
Try Dazzle Drops Silver Cleansing Crème because it can effectively clean silver, remove tarnish, and helps protect it from future build-up using an exclusive anti-tarnish formula. It's safe on all silver including silver plated or rhodium plated, oxidized, or antiqued jewelry and is safe on all gemstones including crystals and pearls.
Jewelry Wipes Compact work great to clean Pandora jewelry.
We love this method to clean Brighton jewelry, as these wipes remove the tarnish and clean the silver without removing any of the antiquing. The wipes are also safe on all the enamel, crystals, and gemstones. Keep handy in your bag when traveling or when you're on-the-go.
---