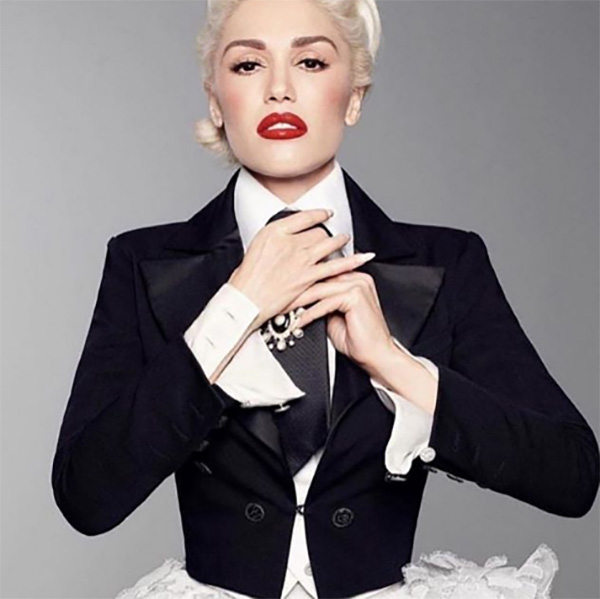 How to Dress for a Winter Wedding (and Upcoming Holiday Parties)
If you've got an invitation to a winter wedding on the horizon, it's time to start planning and buying your outfit. The holidays can be stressful time to shop for oneself, so do what I do and think of it as investment spending. Chances are you can wear that new dress for a winter wedding and a holiday party or two. But who says it has to be a dress? Here are three sophisticated looks, with jewelry, to guarantee you best-dressed-guest status this season.
The Luxe Tux
Ever since Ralph Lauren's stunning Fall 2019 collection, staged in a pop-up New York nightclub, A-listers and editors have been in love with tuxedo styles for women. These "black tie" looks, borrowed from the boys, are perfectly acceptable at formal or festive winter weddings, thanks to lush fabrications and glittering accessories. For stress-free winter wedding guest attire, consider the classic all-black tuxedo pantsuit, or wear a jewel-toned satin jacket with black crepe wide-leg pants or midi-skirt. I would opt for a crisp white tuxedo shirt and satin bow tie, with a pair of long sparkling earrings for dramatic effect. If you choose to forgo the underpinning altogether, try a lariat necklace or crystal "faux tie" worn loosely down the V of your jacket.
Voluptuous Velvets
'Tis the season for lush velvets…and this year the selection is lovelier than ever. Velvet has built-in warmth you'll appreciate at winter weddings, especially if you choose a long-sleeved dress or jumpsuit. I love the regal blue velvet jumpsuit with shawl collar lapels from Ralph Lauren's Fall '19 collection. I'd pair it with faux gemstone drop earrings in complementary colors, or stack Alexis Bittar's signature acrylic bangles in the very same blue.
A Not-So-Little Black Dress
My winter wedding guest attire go-to has always been a Little Black Dress, which I love to change up with my latest jewelry finds. This season I'm inspired by new silhouettes, especially the dreamy bow-back number from designer Carolina Herrera. Look for bow motifs, puff sleeves, and off-the-shoulder styles. Just don't go too bare or show too much cleavage; you don't want to pull focus from the bride! The new LBDs call for big Baroque pearl drop earrings or layered Akoya pearl strands, creamy complements to an all-black backdrop. Don't forget to top off your winter wedding outfits by using your head. Add an embellished headband…padded, pearl studded, or dotted with rhinestones. You'll be dazzling!
This is post #11 in our OBJ Weddings series. Want to see more? Please click here.