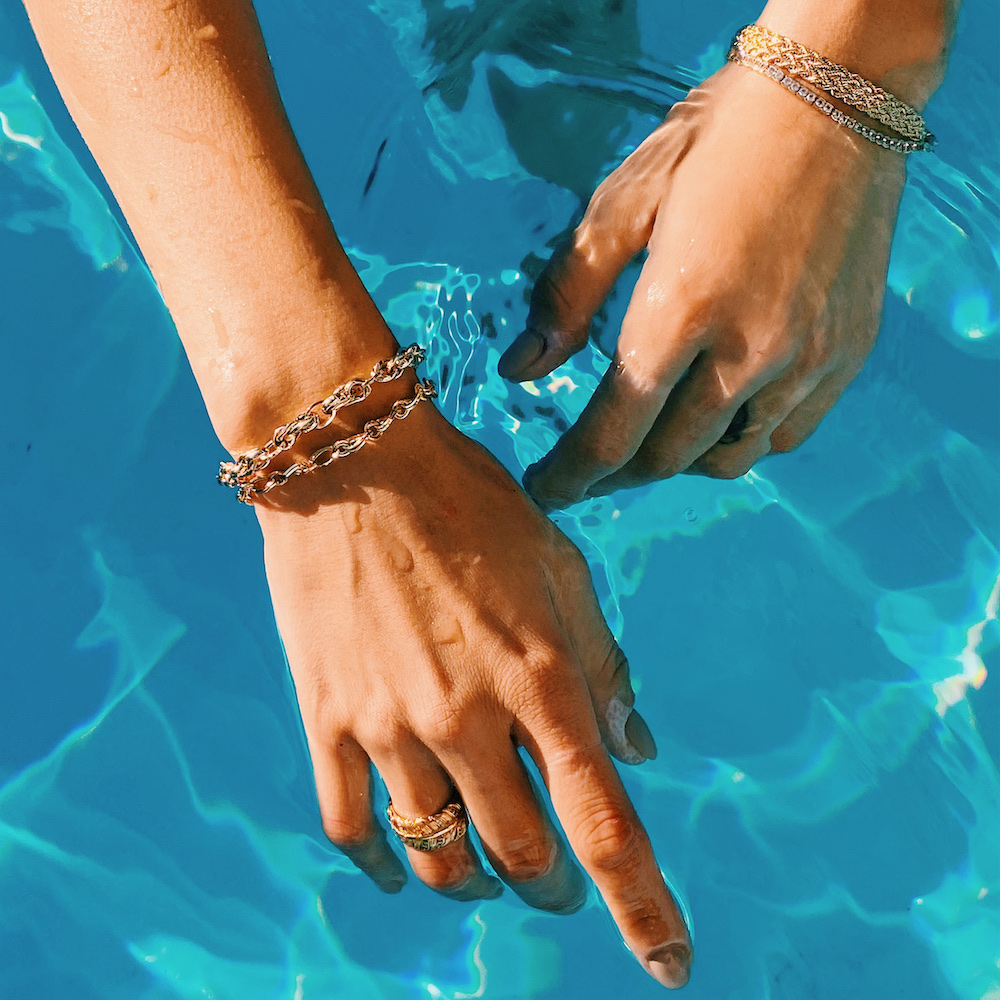 How to Summer-Proof Your Jewelry So It Stays Clean
How to Summer-Proof Your Jewelry So It Stays Clean
Everything you need to know to keep your jewelry clean during the summer, when sand, sea, suntan lotion, and chlorine can take a toll.
As temperatures soar and you head OOO, don't forget to summer-proof your jewelry. Whether that means stocking up on the right cleaning essentials to pack on your vacation, or giving your jewelry care routine a seasonal makeover, some extra TLC can help keep your valuables sparkling as ever.
We recommend removing jewelry prior to applying sun lotion, and before swimming in a pool or salt water—however, we also know that when the sun's out, it's hard to resist covering yourself in bling. That's where the right jewelry cleaning routine can come in, helping to restore your jewelry's luster and its overall integrity.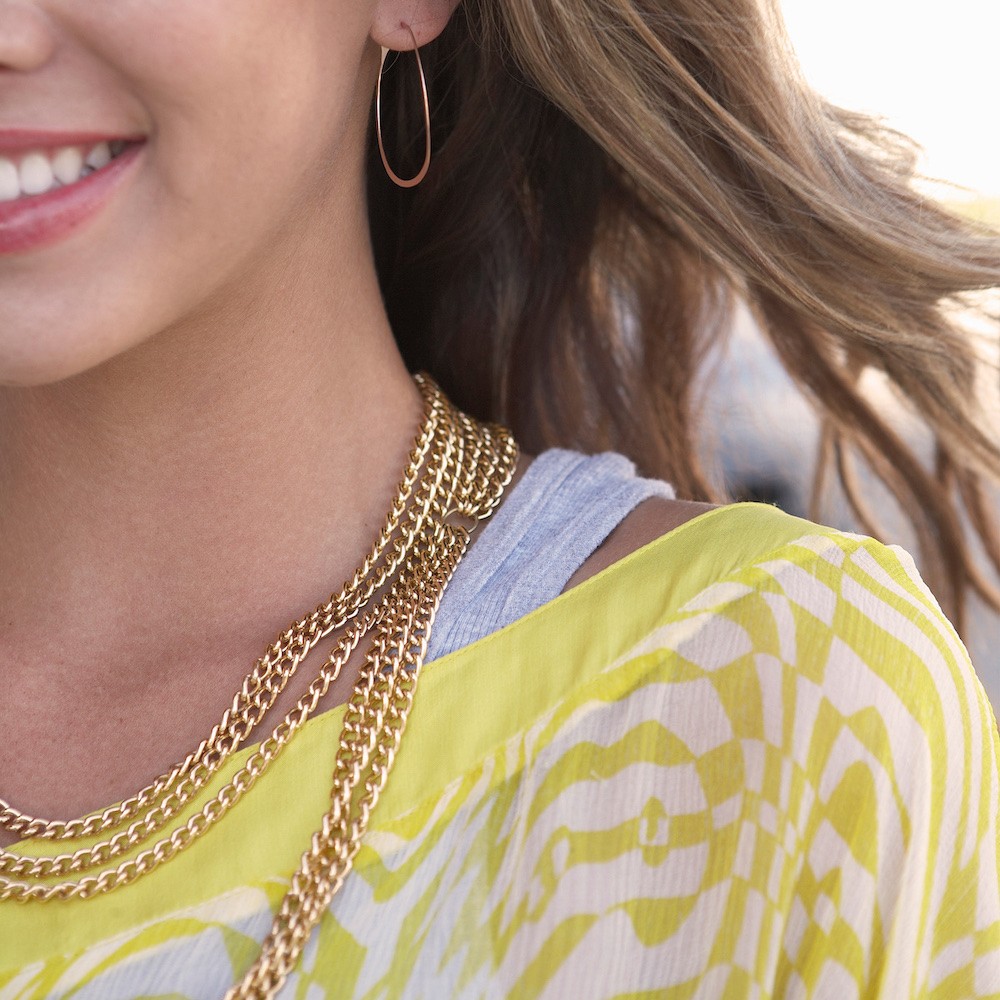 How to Summer-Proof Gold Jewelry
Gold jewelry is sweat proof, so feel free to wear it while you work out as sweat will not ruin your jewelry. However, sweat will dull its shine if you don't clean gold jewelry post-workout. We recommend cleaning gold jewelry with Connoisseurs Fine Jewelry Cleaner.
If laying out in the sun, gold jewelry will feel hot on the skin, but that's not the only potential downside. Gold jewelry can experience some minor discoloration with prolonged exposure in the sun, depending on the moisture levels of the air and a combination of salt and any other chemicals (like those present in sunscreen).
Rose gold is more susceptible to being bleached by the sun than yellow or white gold, because it contains copper alloy to give it its color, and that is more likely to tarnish.
Pro Tip: You might also garner tan marks from your jewelry if you don't remove it prior to laying out.
Gold jewelry has a score of between 2.5 to 4 on the Mohs Hardness scale, depending on the karat. Sand might not be able to scratch its surface, but it's better to play it safe and remove any gold jewelry if you're going to be interacting with sand.
Chlorine can erode the nickel, zinc, and silver alloyed with gold, making your gold jewelry "softer," and more brittle, as the hard metals disintegrate.
24 karat gold, or the purist form of gold, does not react well with salt or chlorine, as the chlorine will soften 24 karat gold.
Sun lotions and oils will dull the shine of your diamond set in gold or platinum. Pack your Connoisseurs Dazzle Stik in your beach bag to keep your diamonds sparkling by the pool.
Pearls set in gold need extra TLC come summertime. Pearls have a score of 2.5 on the Mohs Hardness scale. Chlorine or salt water may pit their surface, resulting in their cloudiness. We recommend cleaning pearls with the Connoisseurs Delicate Jewelry Cleaner.
Connoisseurs Tip: Water can cause your fingers to prune, which is a result of your blood vessels constricting. As your fingers prune, rings that fit snugly might slip off—so it's best to remove rings prior to taking a dip.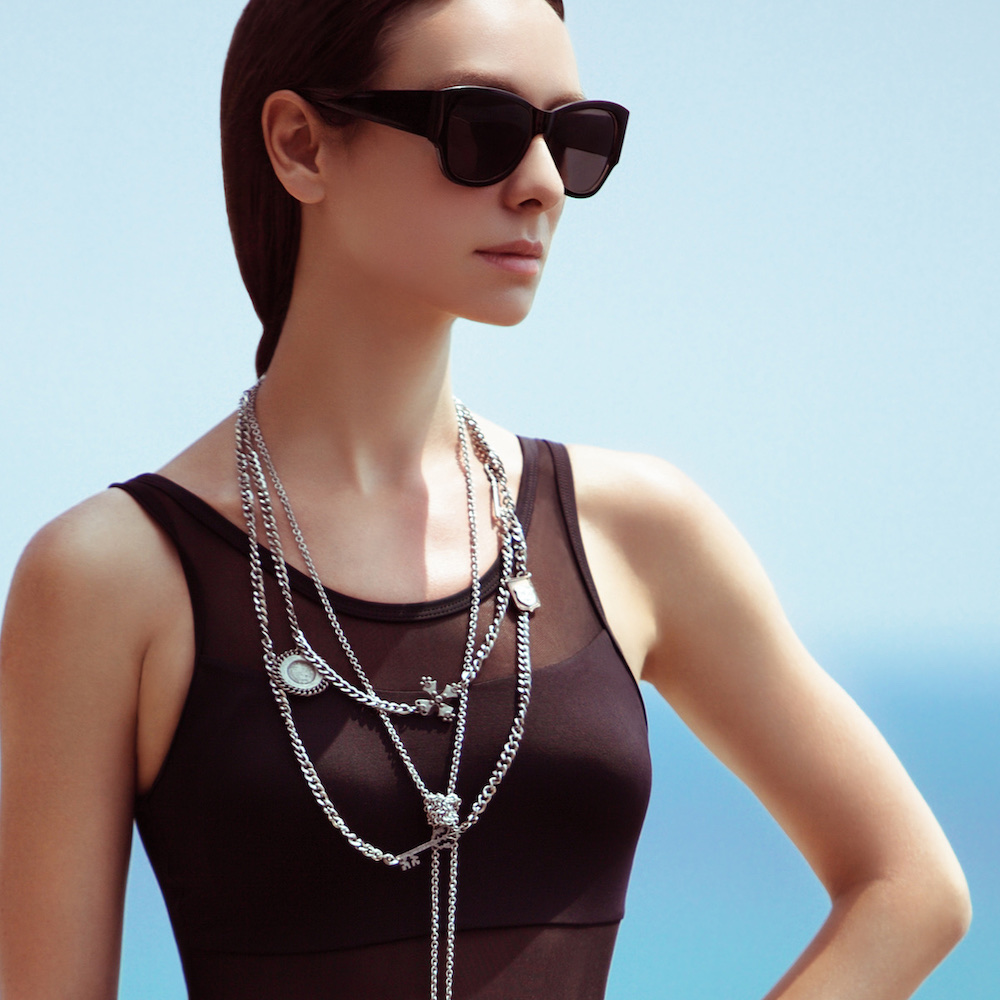 How to Summer-Proof Silver Jewelry
Salt water and chlorine both can erode metals, which speeds tarnishing process on silver jewelry. Remove silver jewelry prior to hitting the pool or swimming in the ocean to prevent damage. We recommend cleaning silver jewelry with Connoisseurs Silver Jewelry Cleaner.
Direct sunlight will cause silver jewelry to tarnish—you often hear that wearing silver jewelry keeps it shiny, and it's true, as skin's natural oils help it keep its luster. However, remove silver jewelry prior to laying out in the sun to preserve its luster.
Suntan lotions and oils will dull silver jewelry and cause it to tarnish, but it can be brought back to life with the right cleaning routine.
Don't forget to pack the easy, no mess, and made for especially for travel, Connoisseurs Jewelry Wipes Compact in your summer travel bag to keep silver jewelry shiny when you're on-the-go.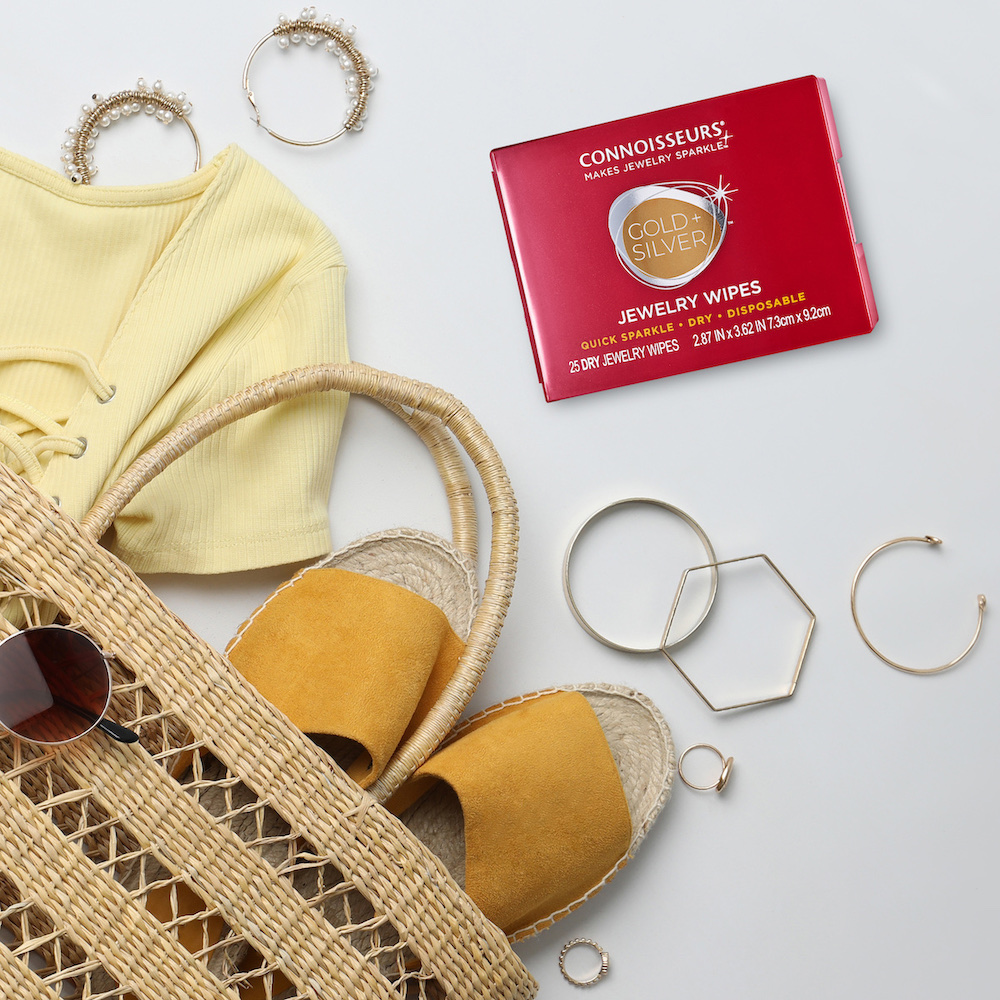 There's always more to discover...