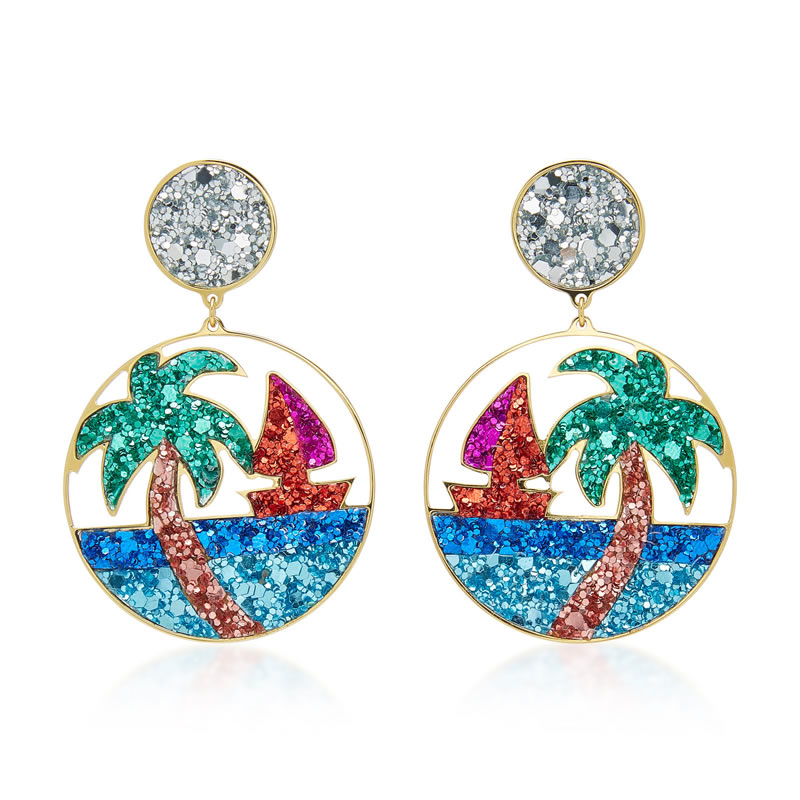 Stress-Free Travel: How to Pack Jewelry for a Winter Vacation 
If you're lucky enough to have a mid-winter getaway planned, it's time to think about what to wear…and that means what to pack. Whether you're hitting the slopes or the beach, I know you'll want to bring out the bling to make your mid-winter break a little more dazzling. Here are three scenarios designed to help you select and pack jewelry for your winter vacation. So relax and have fun!
Cali Cool Girls
I love the California Dreamin' vibe that was so popular on the Spring '19 runways. It's ultra-casual (my favorite style) and a bit retro…but best of all, it's easy to achieve.
Think tie-dye T-shirts, flip-flops, and white jeans; wear a rash guard or board shorts over your swimsuit (very forgiving); and add a bucket hat, Rihanna style.
Pack casual shell chokers, big silver hoops, and a stack of gold bangles. Include a handy compact of Connoisseurs Jewelry Wipes to counter sand, salt, and suntan lotion buildup. 
Ski Tips
Even if you sit by the fire while the kids are on the bunny hill, I know you'll want to look the part. This season's must-have puffer jacket will work even after you've returned from vacation.
Après-ski clothes call for chunkier jewelry to balance big-knit sweaters and leggings with boots. I love Brighton's long silver chain with a front-facing lobster hook; it's perfect for holding charms and your lift tix. 
Large tailored hoops are also on-trend, but I'd stick with flat-fitting studs when you hit the ski trails.
Why not decide up front if you'll pack all silver jewelry, or all gold? It saves space in your suitcase and time when you're dressing. If you opt for both, I suggest keeping them in two different colored travel clutches, like the ones above from Connoisseurs.
Belize and Beyond
Headed to the tropics? You have unlimited jewelry options. For instance, you can rock a laid-back island theme by day (try tortoise shell resin) and dress things up at night (just add a pair of chandeliers).
I don't know about you, but I'm not afraid to pack my real gold jewelry in a carry-on and stow it in the room safe at my hotel. If that's not your thing, look for fashion jewelry pieces that make a big statement. I like to stack BaubleBar's affordable crystal necklaces in several different colors, Anna Wintour style.
The Last Word
Finally, wherever you're vacationing this winter, don't forget to clean your engagement and wedding rings before you leave. After all, they're the most important jewels you own, so treat them with care and special attention. I keep a Connoisseurs Diamond Dazzle Stik in my bag at all times for a quick shine-up anywhere my travels take me. 
Bon voyage!