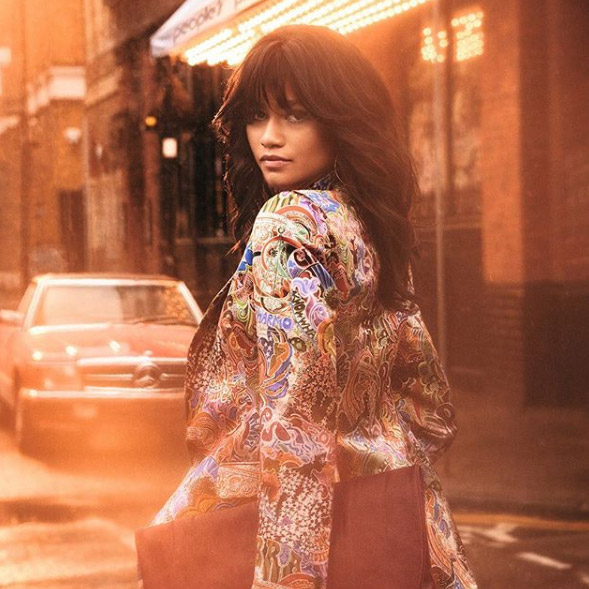 Rock Tommy X Zendaya Jewelry on a Budget | Starting at Only $45
By now we're all used to designer-celebrity collaborations; they're a fact of life in the world of fashion and jewelry. But often these highly anticipated collabs sell out way before the average shopper gets to pounce. Not so in the case of Tommy Hilfiger's newest line, co-designed by 22-year-old singer and actress Zendaya.
Available at Tommy boutiques, Tommy.com, and Nordstrom department stores, this hit fashion collection with a '70s vibe can be yours in time for Coachella. And the best part is it includes Tommy X Zendaya Jewelry on a budget we can all afford!
The Zendaya Zodiac Necklace
Fresh off its March 2 debut in Paris, Zendaya's first collection for Tommy Hilfiger celebrates Bohemian Chic. It features flared pants, a signature psychedelic Zodiac print, platform shoes, and lots of leather and denim.
While the line tops out at $1,300 for a leather trench coat, the Greatest Showman star's cool Zodiac Necklaces retail for only $65.
I ordered the gold-plated pendant in "Gemini" as an early birthday present to myself. It will be perfect for layering with all my gold necklaces, real and faux, this spring.
The Zendaya Bracelet
In a joint statement, the design duo announced, "Redefining power dressing, Tommy Hilfiger and Zendaya join forces to create a capsule collection that celebrates inclusivity, individuality and empowerment." Their exuberant runway show starred women of color, and plus-size models as well.
Most of the models wore the tri-tone Zendaya Bracelet, a Boho bangle style with her signature "Z" charm.
Featuring three bangles in yellow, white, and rose gold tones, this $75 bracelet will go with everything in my jewelry wardrobe. Yours too!
The Zendaya Horn Necklace
If you're really into layering this season (and who isn't?), check out Zendaya's delicate Horn Necklace. At $45, it's the most affordable piece in the collection.
This gold-plated charm-on-a-chain nestles nicely with Zendaya's Zodiac Necklace  The Italian "Cornicello" horn-shaped amulet is said to bring strength to its wearers.
Happy shopping!
P.S. I couldn't help but notice that every model on the Tommy X Zendaya Paris catwalk was wearing oversized gold hoops.
For suggestions on how to upgrade your hoop earring collection, please click here.
And for additional stories about celebrity-designer collabs, check out these links on OBJ.