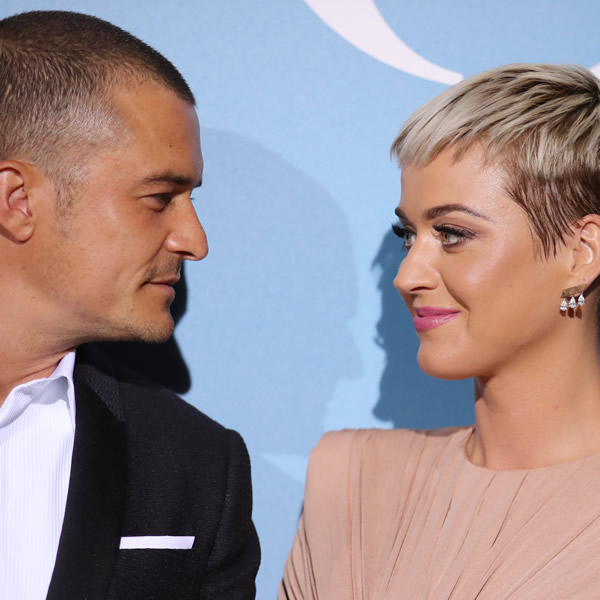 OBJ Weddings | 2019 Engagement Ring Trends: Obsessed with Color
Introducing OBJ Weddings, a regular monthly feature dedicated to engagement and wedding ring styles, planning advice, jewelry gift ideas for your wedding party, and more. Let us know what you think!
Love in Bloom
Ever since Princess Eugenie's pink Padparadscha sapphire and diamond engagement ring took center stage last year, newly engaged A-listers have been obsessed with color. Take Katy Perry for example. Engaged on Valentine's Day to longtime love Orlando Bloom, Perry's flower-shaped ring features a dazzling red gemstone surrounded by eight diamond petals.
Whether the pop star's ring is a ruby or a vivid pink diamond is still open to speculation (and conflicting media reports). Nevertheless, rings with colorful center stones complemented by sparkling white diamonds are shaping up to be a top 2019 engagement ring trend.
British and Hollywood Royalty
Of course, the OG influencer of the colored gemstone engagement ring style was Princess Diana, whose regal blue sapphire ring from Prince Charles now sits on the hand of Duchess Kate.
British and Hollywood royals are widely credited with the re-emergence of this vintage, feminine design. And increasingly, modern brides are choosing non-traditional colors, those outside the big three: sapphire, ruby, and emerald.
Gaga: No Longer in the Pink
Near post time it was announced that Lady Gaga has called off her engagement to talent agent Christian Carino. Are you wondering what will happen to her gorgeous pink sapphire and diamond ring?
If all these over-the-top rings of the rich and famous have you thinking pink, consider spinel, morganite or rubellite…beautiful alternatives to precious pink sapphires and pink diamonds.
Today's brides from every walk of life are obsessed with color…to express their unbridled individuality and joy. So marry on!
What's Next for OBJ Weddings?
Be on the lookout for more 2019 engagement ring trends, plus valuable wedding planning advice from our friends at The Knot.
And speaking of advice, we'll also bring you the scoop on Grandeur Moments, a company that helps plan the perfect marriage proposal.

This article is part of our ongoing OBJ Wedding Series. Click here to read other articles in the series.