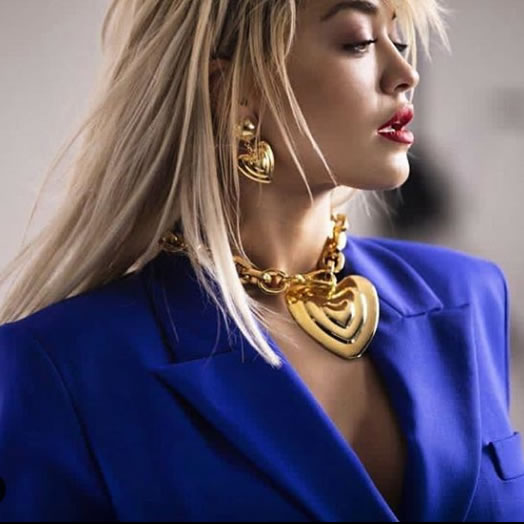 Heart Earrings Are Trending Stronger Than Ever | The Perfect V-Day Gifts
There was a time not too long ago when I wouldn't think of wearing a heart pendant or heart-shaped earrings. I considered heart jewelry too cutesy, or Sweet 16-ish, or too specifically linked to Valentine's Day. Silly me.
Hearts, especially heart earrings, have been trending since late 2017, and they're not going anywhere. Hearts have eclipsed their candy-box image and morphed into sophisticated (but still whimsical) jewelry must-haves. In fact, you can't check your Instagram feed (or any red carpet coverage) without seeing a heart-stopping array of hearts! I'm finally hooked.
This Galentine's/Valentine's Day, I plan on gifting myself and all the women in my family a pair of heart earrings like the ones featured here. Won't you join me?
A.B.R. (Anything But Red)
When it comes to the most stylish heart earrings, I gravitate toward anything but red. This is a matter of personal taste, of course, but I favor unpredictable colors, materials, and textures—that's what makes them work!
Heart earrings are trending way beyond Valentine's Day. A case in point? I'm in love with BaubleBar's neon yellow hearts for spring. At just $36, they also come in neon pink.
Hearts & Hoops
While you're at BB, check out their large, cut-out golden hearts…they were a welcomed addition to my ever-expanding hoop earrings collection. DIY Hint: Try adding colorful resin heart charms to your gold or silver hoops for an on-trend upgrade this spring. You can find them at any big-box crafts store.
Designer Heart Earrings
My favorite vintage heart earrings are the 1980s Bulgari-style doorknockers in the Ross-Simons Estate Collection. But at $2,000+ they're way out of my league. Fortunately, I found a good selection of affordable designer hearts on 1stdibs, my go-to source for pre-loved baubles.
Look for anything by Christian Lacroix, Escada, or Dolce & Gabbana; they're all into the heart motif in a big way. Rita Ora, the new brand ambassador for Escada, models the brand's stunning gold heart jewelry in their spring campaign.
We Love Us Some Studs
There's something extremely lovable about a pair of tiny heart-shaped studs. Designer Jennifer Miller makes a quintessential version in gold-plated metal with faux diamond accents for well under $100. Not long ago Jennifer asked her Instagram followers to vote for their favorite studs from the array pictured above. I like the turquoise hearts with diamonds, don't you? You can cast your vote @jennifermillerjewelry.
Hearts on the Carpet
Don't be surprised to see diamond hearts at the upcoming Grammys and the Academy Awards, although Charlize Theron's 2017 Chopard stunners will be hard to beat. After all, professional stylists have access to the most fabulous (on-loan) jewels in the world.
As for me? I'll be attending an Oscars-watch party on February 24 in my "Emerald" Hearts from Brighton Collectibles. Can you believe they're only $68? Be still my heart!
UPDATE!
Check out our coverage of this year's Grammy Awards Ceremony in Dua Lipa Rocks Versace Safety Pin Jewelry at the Grammys | Shop This Trend Today