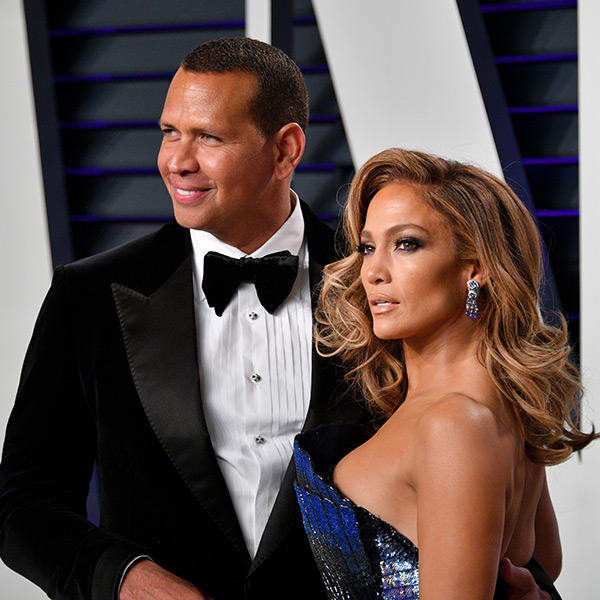 4 Top 2019 Wedding Band and Eternity Ring Trends
Here's the second installment of OBJ Weddings, a monthly feature all about engagement and wedding rings, wedding planning advice, and jewelry for the ceremony, reception, and honeymoon. Let's explore four hot wedding band and eternity ring trends for 2019.
Intertwined Wedding Rings
When I was shopping for wedding rings they were almost always plainer than engagement rings: usually a simple gold or platinum band that sat outside the engagement ring to offer protection and contrast.
But today. many designers are creating intertwined wedding rings, wedding band styles that "snuggle up" to form an almost seamless piece with the engagement ring.
Interlocking engagement and wedding rings are sometimes designed by sliding one ring around the other. See BrilliantEarth.com for a sparkling selection.
Colorful Wedding Bands
Fine jewelers are reporting that today's couples are more obsessed with color in their engagement ring selections. So it makes sense that colorful wedding bands and eternity rings will follow suit.
Since the advent of Millennial Pink, and with more celebrities choosing pink gemstones, many brides are embracing 14K rose gold. Anodized titanium wedding bands are also trending for grooms.
Colorful eternity rings, once reserved for anniversaries and second marriages, are big on Instagram…for first-time brides, and worn with or without an engagement ring.
Not only are eternity rings beautiful on their own, often combining diamonds with rubies, sapphires or emeralds, they can be a cost-effective way to combine two rings in one.
Vintage & Recycled Wedding Rings
"We're doing more and more repurposing of vintage or family heirloom rings into modern designs," says Amanda Jaron, owner of Naples, Florida-based A. Jaron Fine Jewelry. In addition to her new jewelry collections, Jaron has developed a brisk business in what she calls The Art of the Bling OVER™.
As today's Millennial and Gen Z couples seek unique engagement and wedding rings that marry authenticity with eco-consciousness, Amanda helps them refashion (and recycle) heirloom diamonds and vintage jewels into 21st century designs.
"I love to renovate old jewels!" Amanda told me recently. She also restyles necklaces, earrings, bracelets, and brooches. See her Bling OVERs at ajaron.com and @ajaronstudio on Instagram.
Love Letters: Wedding Band Engraving
Personalization is a key trend this year in wedding bands. And by that I don't mean custom rings (although they're trending too). I'm referring to personal, sentimental inscriptions engraved inside the wedding band.
More and more brides and grooms are choosing to engrave a quote, a line from a favorite poem, a song lyric, or a handwritten message in addition to (or instead of) traditional date-of-wedding inscriptions.
Would you like to share yours with us?
[dropshadowbox align="none" effect="lifted-both" width="auto" height="" background_color="#ffffff" border_width="1″ border_color="#dddddd" ]
J.Lo's Engagement Ring: The Knot Knows Best
I was wondering which wedding band style would best suit Jennifer Lopez's dazzling engagement ring from Alex Rodriquez, so I headed to wedding authority The Knot. See their story on J. Lo's ring here. I chose an emerald-cut diamond eternity ring…my dream wedding band of all time!
If you've just gotten engaged, or you're planning on it soon, be sure to consult The Knot.com. With advice on engagement rings, wedding bands, wedding registries, etiquette, vendors, color schemes, and more, The Knot knows best when it comes to your big day.[/dropshadowbox]

This article is part of our ongoing OBJ Wedding Series. Click here to read other articles in the series.
Related Content You Might Also Enjoy:
OBJ Weddings | 2019 Engagement Ring Trends: Obsessed with Color
Here Comes Engagement Season! New Engagement Ring Styles for 2018/19
New Trends in Engagement Rings (and Other Wedding-Related Things)
What's New in Wedding Bands and Eternity Rings?