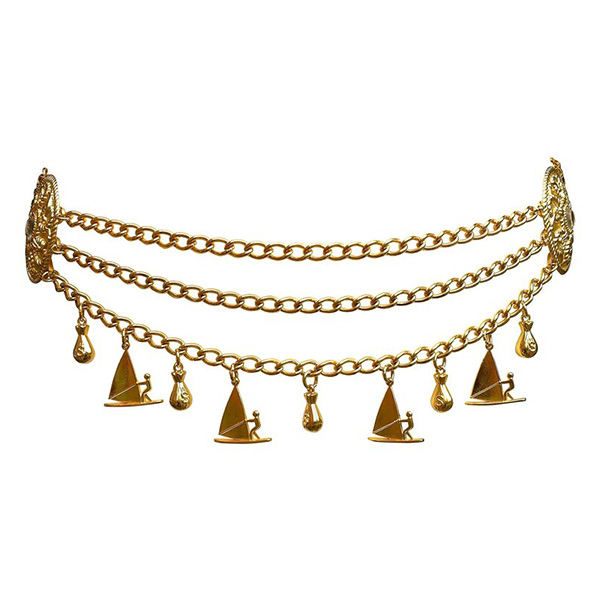 3 Spring 2019 Jewelry Trends Every Fashion Girl Needs
If you're like me, you're just now tackling your spring wardrobe from last year to see what outfits you need to buy for the new season. One way to refresh what you own (and enhance what you'll buy) is with jewelry; a few key pieces can take things to the next level.
You don't have to invest in every fad and trend you see on Instagram—who could possibly afford to keep up? I've selected three Spring '19 jewelry trends that will give you the best return for your fashion dollar. Let's go shopping!
A New Pair of Hoops
Every spring (and fall) I buy a new pair of hoop earrings, and this season the selection is better than ever. I've been coveting a pair of 18K gold hoops with pearls that Bella Hadid wore at designer Prabal Gurung's Spring '19 collection. They're way out of my league, but I found a similar look for under $20 at Saks Off Fifth.
Why are hoops more popular this year than they have been in decades? It has to do with '70s, '80s, and '90s style revivals…not to mention fashion's obsession with Boho Chic.
(Also, stylists agree that wearing hoops takes 10 years off your age. Try them, you'll see.)
A Bold Gold Choker
If you're buying new dresses and suits this season, try belting them for a more sophisticated look. Then add a big gold choker with an exaggerated link that says, "I mean business."
I'm inspired by the (very) bold gold chokers from British designer Jonathan Anderson. For a more affordable (and realistic) statement necklace, check out the "volume links" on BaubleBar.com. At just $24, I plan to wear two at a time.
A Chain Belt with Charms
Speaking of belts and links, the chain belt is a must-have for Spring '19…especially with dangling charms, coins, and logos. At what would sadly be one of Karl Lagerfeld's last collections for Chanel, he brought back his classic 3-tiered style.
The chain belt is and instant update on a long linen jacket, a summer cardigan, or a casual maxi-dress. If you invest in one don't forget to keep it shining clean. I use Connoisseurs Jewelry Wipes on all my chain belts and belt buckles.
Works like a charm!