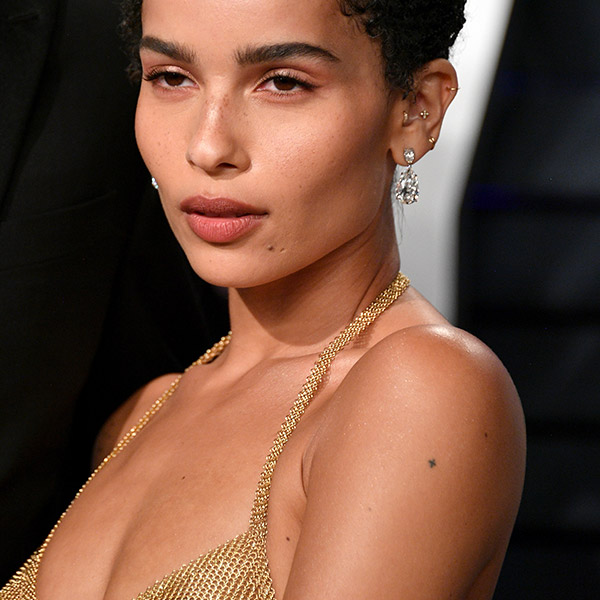 3 Famous Jewelry Designers to Celebrate During Women's History Month
March 8 is International Women's Day, the official kickoff of Women's History Month. By way of tribute, I'm saluting three famous jewelry designers—Suzanne Belperron, Paloma Picasso, and Elsa Peretti—who all blazed a trail for female jewelry designers of today.
Although she was the most important woman jeweler of the 20th century, Belperron, who died in 1983, is relatively unknown except among collectors. Picasso and Peretti are both thriving and designing for Tiffany & Co. Many of their pieces from the 1970s and '80s are now considered valuable collectibles.
Suzanne Belperron
"My style is my signature."
Suzanne Belperron was an audacious jewelry pioneer. She never signed her work because she believed her style was signature enough.
Born in Saint Claude, France in 1900, Belperron studied at the École des Beaux-Arts and began her jewelry career in 1919 at the renowned Maison René Boivin in Paris.
A Rebellious Spirit
Although she worked at the center of the burgeoning Art Deco movement, Belperron preferred a more sensual style that would become her trademark.
She was hired away in 1932 by Parisian jewelry company B. Herz, where she was free to explore the organic shapes and nature-inspired motifs she loved.
During World War II, Belperron re-registered the company in her name when Bernard Herz was captured by the Nazis and subsequently killed at Auschwitz.
Belperron single-handedly saved the enterprise until Herz's son returned from war. They ran the successful fine jewelry business together until they retired in 1974!
Famous Friends & Fans
Fans of Belperron's jewelry included Colette, Diana Vreeland, Daisy Fellowes, and Elsa Schiaparelli, who told Vogue in the 1930s that Belperron's work was "the new theme in jewels."
I think Belperron's sinuous styles look just as compelling in today's world as they must have in the Art Deco period, and later…true classics worthy of the most esteemed collections.
A Belperron Revival
Ward Landrigan, the head of Verdura and former head of Sotheby's Jewelry Department, is a huge fan of Suzanne Belperron's work. He acquired the Belperron name and an archive of 9,200 of her designs in 1999.
Under Nico Landrigan, Ward's son and President of Verdura and Belperron, a revival of Madame Belperron's jewelry is flourishing. To see more of her mesmerizing designs, head to Belperron.com.
Paloma Picasso
"My jewelry is about a joy for life and a timeless beauty."
Born in 1949, in Paris, to artists Pablo Picasso and Françoise Gilot, Paloma Picasso grew up to be a multi-talented artist in her own right.
She started making jewelry as a teen and soon landed a job designing fashion jewelry for her friend, the couturier Yves Saint Laurent.
Still Dazzling After All These Years
In 1979, Tiffany design director John Loring invited Paloma to create a tablescape for one of Tiffany's exhibits. A year later, she introduced her first exclusive jewelry collection for Tiffany & Co.
I remember the excitement surrounding Paloma's mid-'80s Tiffany collections (including perfume), and I cherish the memory of buying my first piece of "designer" jewelry as a young working woman in New York.
The Paloma Picasso Squiggle Pin in 18K gold is a vintage collectible today…and I still get compliments every time I wear it!
See Paloma Picasso's newest collections here.
Elsa Peretti
"I like to push myself to achieve a certain quality, eliminate the excess detail."
Another famous female jewelry designer shares the spotlight with Paloma Picasso at Tiffany. Born in Florence, Italy, in 1940, Elsa Peretti moved to New York City in 1968 to model for the famed Wilhelmina agency.
A year later, she created a 2-inch bud vase made of sterling silver worn on a simple leather cord; it was inspired by a flea market find.
When one of her fellow models wore the necklace it was an instant hit among the It-girls of that generation, and Peretti's jewelry career took off.
Famous Friends at Studio 54
In 1971, Peretti started creating jewelry for the fashion designer Halston, who was a pal from Studio 54, along with his friend and muse, Liza Minnelli. Peretti designed in sterling silver, which working women of the day could well afford, and Halston showed her jewelry with his flowing caftans and palazzo pants.
"Big Little Lies" star Zoe Kravitz wore Peretti's 18K gold mesh bra from this period to the Vanity Fair Oscars after-party last month in Hollywood. Now fashion girls are frantically searching for the vintage piece online!
More Than 30 Tiffany & Co. Collections
In 1974, Peretti signed a contract with Tiffany & Co to design silver jewelry; she still does…and more. In 2012, in fact, Tiffany extended her contract for another 10 years.
Peretti's famous Sterling Silver Bone Cuff, which I bought decades ago, incorporates both organic and human forms.
It has long adorned the wrists of fashionistas, fashion editors, supermodels, and many "civilian" women just like me, obsessed by jewelry!